Author's debut book takes a novel approach to telling his family's story.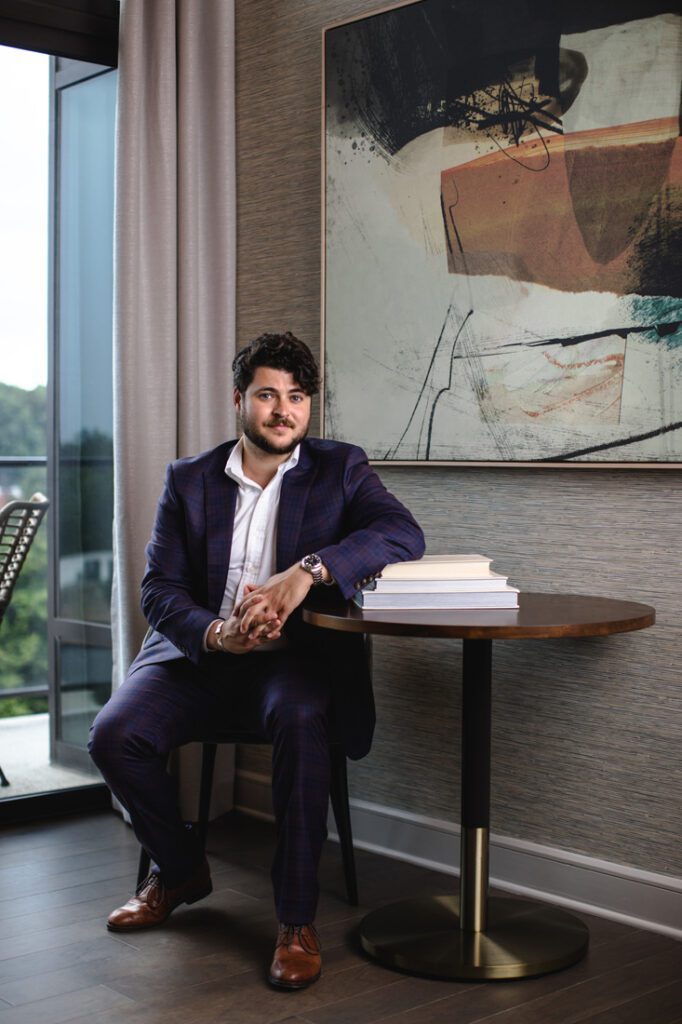 Andrew Diaz Winkelmann vividly remembers the day three years ago when he read his short story, "The Cuban Dream," to his grandmother, Ines. Although written in English, he translated the work into Spanish as he read aloud. She listened intently, and her response moved him.
"When I finished reading it to her, she started to cry," Diaz Winkelmann says. "She said, 'That's what I felt.' When she told me that, I knew I had to write the entire story."
Ultimately, that short story became the foundation for The Guava Tree, Diaz Winkelmann's debut novel from 1010 Publishing. The book follows the life of Ines Diaz and her family's immigration from Lebanon to Cuba and then, years later, from Cuba to America. "It's a novel about home, about having the strength to leave everything behind and the courage to start over," he says, noting his culturally rich background as the son of an American father and a Cuban mother. "I wrote it as a love letter to my grandmother and to show my appreciation to her and to our family, who left everything they knew and came here with nothing. Nothing compares to the obstacles they had to overcome."
Diaz Winkelmann never expected to write a book, although he did embrace the idea of being a writer as a child. From the age of 6, he filled floppy disks full of stories and comic books he penned. Yet at 14, he stopped writing and instead focused on his budding interest in the family business: Atlanta-based Diaz Foods, a leading distributor of specialty foods for the retail and food service markets. After one semester at the University of Alabama, he returned home to attend Georgia State University and began working full-time in Diaz Foods' purchasing department. Over the next several years, he took on a variety of roles, ultimately becoming executive vice president of development and sales.
He thrived in the business world, but about five years ago, at 26, something began to bother him. "I felt like there was something missing, and it was hard to pinpoint," he says. One December day, inspired by Stephen King's On Writing, he began writing himself. "It was like I found a lifelong childhood friend who I hadn't seen in years." The overwhelming satisfaction led him to the MFA in creative writing program at Reinhardt University, where he transformed "The Cuban Dream" into The Guava Tree that was released Dec. 13, 2022, and is being translated into Spanish.
Today, Diaz Winkelmann is working on his second novel and continues to pursue his career with Diaz Foods. He does so with the support of his wife, Melissa, and their 2-year-old daughter, Cataleya, and 6-month-old son, Zeph. He also dedicates time to encouraging the next generation of Latino leaders, serving as vice chairman of the Hispanic Organization Promoting Education, on the board of the Georgia Hispanic Chamber of Commerce and previously as a member of the board of trustees for Springmont School. And while his schedule is full, he gladly juggles the roles of husband, father, executive and budding author.
"I'm really happy with how things are right now," he says. "When it comes to my writing career and my business career, I realize that I don't have to choose one or the other. The process of writing this novel has influenced everything in my life."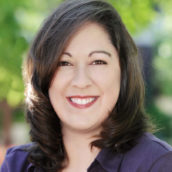 Amy Meadows
15 Minutes With columnist at Simply Buckhead. Freelance feature writer, children's book author and President of Green Meadows Communications, LLC.