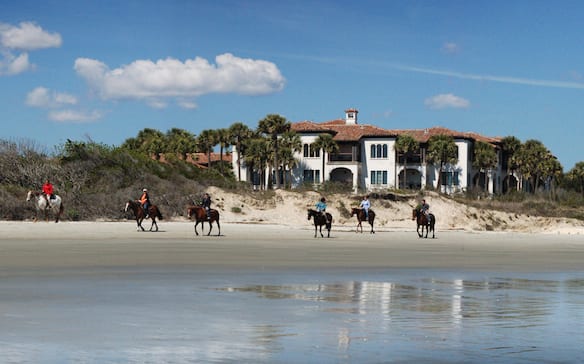 STORY: Giannina Smith Bedford
Renowned getaways debut mid-priced lodgings
Two of Buckhead's favorite destinations are making escapes to the coast and mountains a little more reasonable. Sea Island and Highlands, North Carolina's Old Edwards Inn both launched mid-priced properties this year that, while offering lower cost accommodations, also give visitors access to many of the historic properties' top-notch amenities. Continuing the same philosophy of service and comfort as their highfalutin sister lodgings, these more casual homes-away-from-home are ideal for a guys golf trip or a laid-back family weekend. Read on to get the scoop.
THE INN AT SEA ISLAND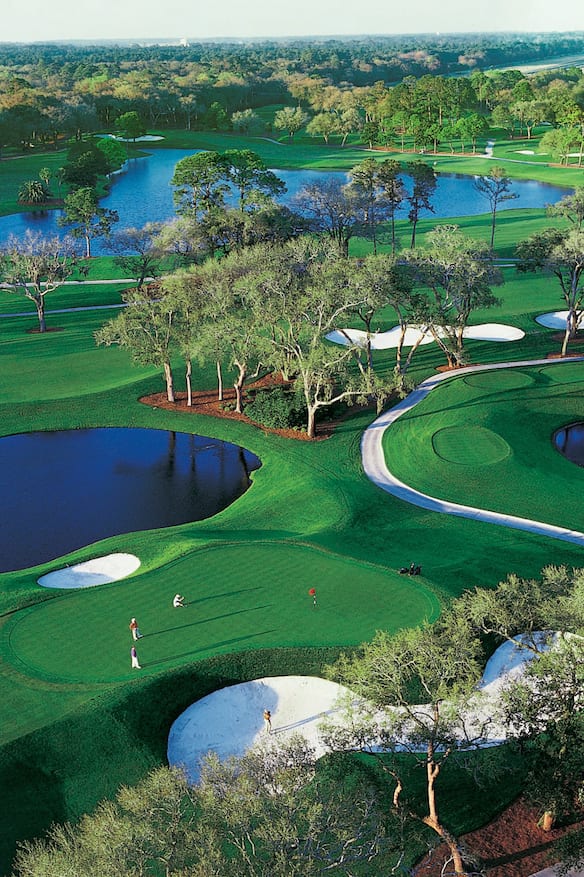 Let us introduce you to the 85-room The Inn at Sea Island, which offers guests the best of Sea Island's luxe amenities at a fraction of the cost (rates starting at $185 per night). If anteing up the money for a few nights at the five-star The Cloister at Sea Island ($560 starting rate) isn't in the budget, or you just prefer an unfussy environment where the kids can run wild, this is the place.
Technically, it's located on St. Simons, but only 2 miles from the Sea Island gate. The best part: You can come and go as you please via the complimentary shuttle or with a special guest pass. Enjoy (almost) all the same perks on-island guests do from golfing at three championship courses and spa treatments to sailing and fishing. The only catch is the Sea Island Beach Club, where Inn guests must purchase day passes from $50 to $200 per room (up to two adults and two kids) depending on the day of the week and season. To use the Fitness Center on Sea Island, there is also a daily fee of $25 per person, but the Inn does offer its own workout room. It may not be enormous, but it does the trick.
During a recent stay at the freshly minted Inn, I headed to Sea Island to dine on rustic Italian at Tavola Ristorante—don't miss the classic meat lasagna and margherita pizza with hand-pulled mozzarella—go on a salt marsh boat tour, enjoy a horseback ride on the beach and take a tennis lesson at The Cloister Tennis Center. At the end of a busy day I happily retreated back to my comfy, blue and white beach-styled room off-island.
If you don't want to shuttle over for all activities, The Inn at Sea Island boasts its own outdoor pool and complimentary continental breakfast as well as a full-service evening bar.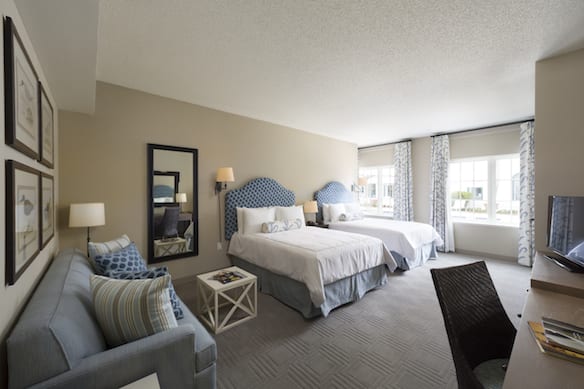 One Sea Island bonus that definitely should not be missed, however, is a visit to Forbes Five-Star The Spa at Sea Island. I arrived early enough for my treatment to spend ample time luxuriating in nearly all the perks of the blissful sanctuary, from the sauna and steam room to the thermal mineral soaking tubs with solar salts (thought to alleviate tension and soothe skin). Following my heavenly one-hour facial, I relaxed in a chaise lounge in the tree-filled Garden Atrium. As I reclined in my plush robe sipping cucumber-infused water, I thought to myself, "I could really get used to this." Luckily, with the addition of The Inn at Sea Island, that is an entirely realistic possibility.
200 MAIN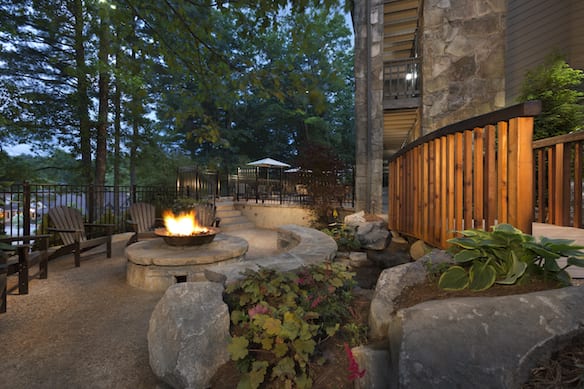 Highlands, North Carolina's Old Ed- wards Inn has long been a preferred mountain retreat for the well-heeled. In June, the legendary hotel opened a new property, 200 Main, to provide the same renowned service at a lower price point. Situated on a wooded hillside overlooking Main Street, about a half mile from the main Inn, the more casual lodging features 49 rooms that range in price from $95 to $185 per night—a deal when compared to Old Edwards' rates of $199 during the low winter season to $280 for a Historic Inn room in high season.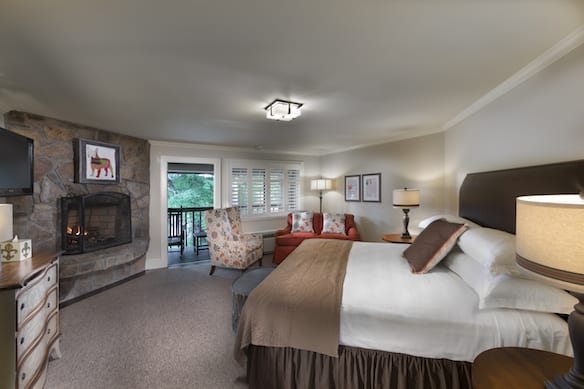 Formerly operating as the Mountain High Lodge, 200 Main underwent an extensive renovation that transformed guest rooms and bathrooms in "mountain-chic" style with plantation shutters on the win- dows, hardwood floors in the guest rooms and heated marble floors in the bathrooms. Some rooms even feature private balconies and fireplaces. When not lounging inside your stylishly rustic room, take a dip in the hourglass-shaped outdoor heated mineral pool or relax with a glass of wine on the outdoor terrace next to the fire pit. In the morning, 200 Main guests are treated to coffee, muffins and fresh whole fruit in the lobby.
If you're a spa-goer (who isn't?) make an appointment at The Spa at Old Edwards Inn and spend the afternoon enjoying the stone-bottomed whirlpools, Fireside Relaxation Lounge and Serenity Solarium. Prior to my 50-minute massage I did just that and could have stayed all day.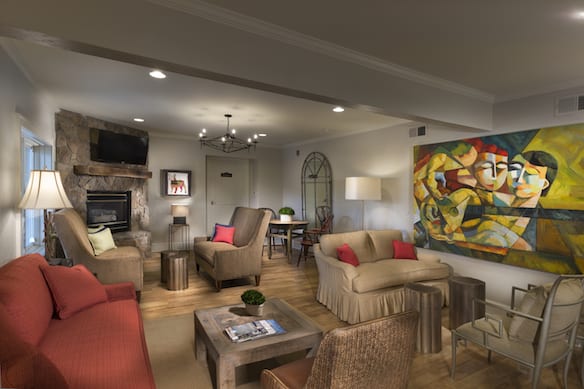 Guests at 200 Main can also take advantage of golf at the private Old Edwards Club—previously available only to members or guests of Old Edwards—and indulge in the culinary creations of Chef David Young at The Grill Room, a full-service bar and restaurant at the club. Although a tiny bit farther from the heart of downtown, 200 Main is still very much within walking distance to Highlands' talked-about high-end boutiques, antique shops and restaurants. The best part: Since you're saving some dough on your hotel room, you can use that extra jingle to score some designer duds.
VISIT
The Inn at Sea Island
100 Salt Marsh Drive St. Simons Island 31522
855.246.8166 | www.seaisland.com
200 Main
200 Main Street
Highlands, North Carolina 28741
828.526.2790 | www.200main.com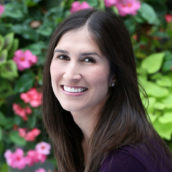 Giannina Bedford
Contributing home editor and design columnist at Simply Buckhead. Travel & Business Writer. Mother of Two.