One Buckhead psychologist takes a holistic approach to treating this growing epidemic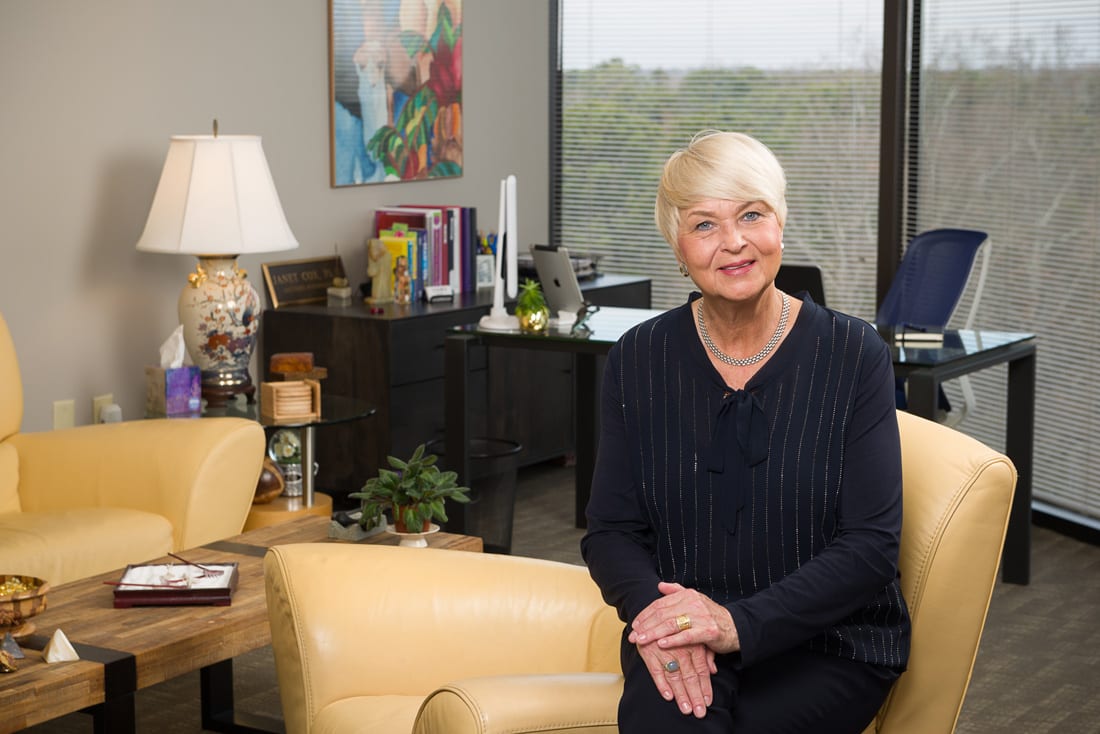 Frustration: That was one of the driving forces behind Janet Cox's decision to form Synapse, LLC, an addiction treatment center in Buckhead. "I worked with a medical group connected to [a local hospital] for 10 years, trying to make the traditional addiction treatment model, which focuses on the 12 steps, work," says Cox, a licensed clinical psychologist. "But I didn't feel like it was effective enough, because people continued to come back to deal with their addictions." To give some context, when Synapse opened, Cox worked with a 24-year-old woman with a history of opioid and heroin addiction who'd been in rehab 23 times. Now, after more than two years of Cox's outpatient holistic approach to addiction treatment, the patient is still sober. We chatted with Cox to learn more about her work relating to this devastating and growing issue.
Tell us about your approach to treatment.
For two years, I did research to dig into finding new solutions for dealing with substance abuse disorders. What I found is a direct relationship between brain health and sobriety, which lead to Synapse's Brain Health Model of Care. We use a holistic approach called neurobehavioral facilitation, which is based on neuroscientific research emphasizing that addiction is a brain disease and often experienced in combination with other mental health issues such as depression, anxiety, ADHD and bipolar disorder.
Take us through your typical treatment process.
First, we learn about the patient's drug use and decide if detoxification is necessary. It's important to do this in a controlled environment, as abruptly stopping alcohol or drugs such as Xanax can lead to seizures or even death. Then there's about six hours of psychological testing and interviews to individualize the treatment. Next, we execute the treatment plan, which includes 12 weeks of activity, including five to six one-hour sessions each week consisting of individual therapy, neurofeedback, biofeedback and family therapy. Twice a week, patients are brought together in groups to learn about topics such as brain function and to participate in yoga sessions, and they're also taught skills such as mindful meditation and goal-setting techniques. You specialize in opioid treatment.
Why do you think opioid use has become such an issue?
One reason is that the powerful opiate OxyContin was banned by the FDA in 2013, causing many addicts to turn to heroin. Another is the growing prevalence of readily available prescriptions offering access to more medication than an individual experiencing pain or following surgery really needs. In fact, as reported by the CDC, if opioids are taken for 10 days or more, one in five people will become addicted.
What advice do you have for people who might be struggling with addiction?
First of all, they need to know they're not alone, as addiction affects more than 20 million Americans at any given time. Alcohol and drug addictions pay no mind to age, race, gender, sexual orientation, religious preference or economic status. Addiction is not about being a bad person who needs to become a good person, nor is it about moral weakness, low motivation or lack of willpower. Fortunately, there's hope for sobriety with the proper treatment, hard work and social support. The first step begins with talking to someone and asking for help, whether it's a family member, friend or professional. Do shop around for treatment, as all rehabs are not created equal, and explore alternative treatment approaches. Not everyone needs inpatient rehab; consider an outpatient program that allows continued engagement with school or job and family and friends. Remember, it's never too late to get help and achieve freedom over addiction.
SYNAPSE, LLC
3495 Piedmont Road N.E.
Atlanta 30305
404.848.9333
thesynapsesystem.com
STORY: Amelia Pavlik
Photo: Jeff Gartin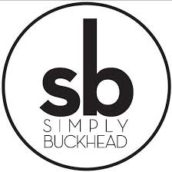 SimplyBuckhead
Simply Buckhead is an upscale lifestyle magazine focused on the best and brightest individuals, businesses and events in Buckhead, Brookhaven, Sandy Springs, Dunwoody and Chamblee. With a commitment to journalistic excellence, the magazine serves as the authority on who to know, what to do and where to go in the community, and its surroundings.