Put the pedal to the metal with these five in-car exercises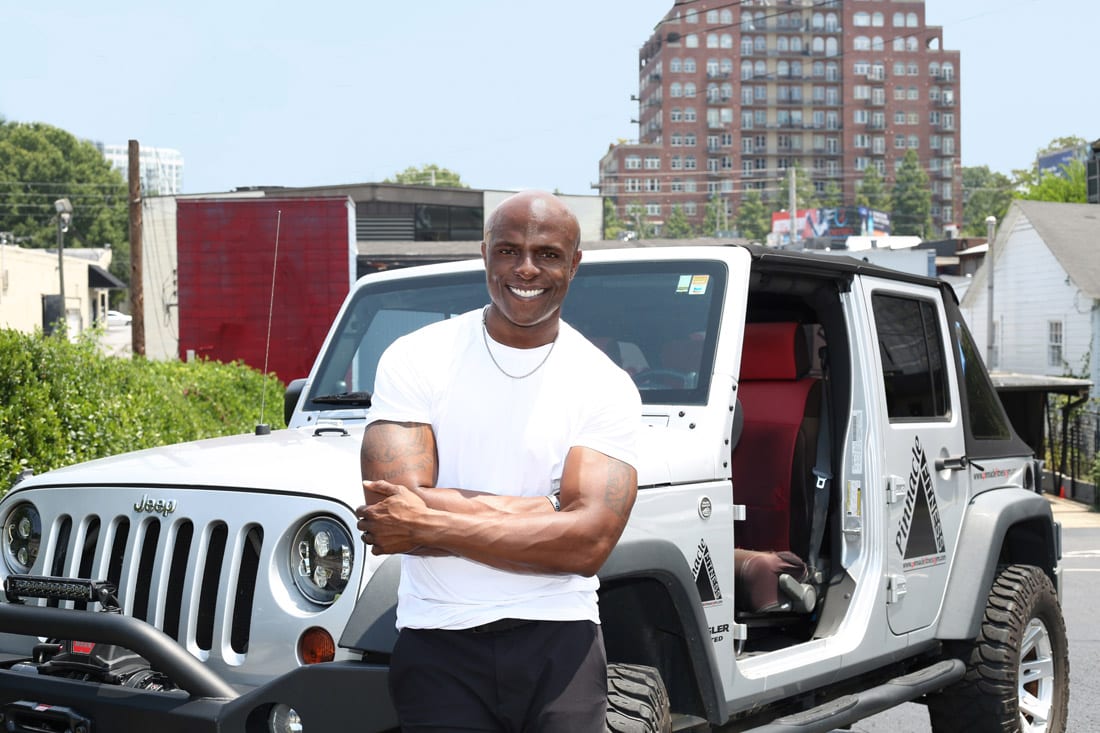 STORY: Nicole Letts
PHOTOS: Sara Hanna
According to a 2019 study by safe driving resource Educated Driver, metro Atlantans will spend an average of 10.45 days of their lives commuting this year alone. Beyond the obvious health ramifications of that much driving, including stress and inactivity, certified fitness expert Brandon Butler of Pinnacle Fitness in Buckhead says sitting for prolonged periods can lead to other concerns. "The things that come with sitting include weight gain, disease risk with dementia, diabetes and heart health, as well as anxiety and back pain," says Butler. Since commuting in Atlanta is a way of life, and time before and after commuting is often limited, Butler guided us through some exercises to do in our cars, saving time and improving our health one slow mile at a time. Of course, you should only do these exercises when you're stopped at a light, parked, in the passenger seat or otherwise operating under safe conditions.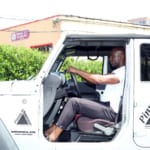 1. SHOULDER RETRACTION
MUSCLES WORKED: SHOULDERS AND BACK
With your hands on the steering wheel at 10 and 2 o'clock, squeeze your shoulder blades together. You should feel your shoulders and chest lift up as you push through to extend the muscles and then retract. Do this same move with your hands at 11 and 1 and then 7 and 5.
---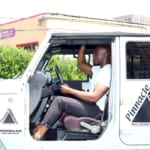 2. STATIC SHOULDER PRESS
MUSCLES WORKED: ANTERIOR, REAR AND SIDE DELTOIDS
With one hand on the wheel, take your other hand and place it on the ceiling of your car. Press slightly for five seconds. While you're pressing up, put tension on that shoulder and then release. Repeat on the other side.
---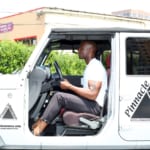 3. PELVIC TILT
MUSCLES WORKED: ABDOMINALS AND GLUTEUS MAXIMUS
With both hands on the wheel, take your pelvis and tilt it forward, tucking it into your stomach by squeezing your core and glutes together, while also squeezing your lower back. Keep your shoulders still. Then release and repeat.
---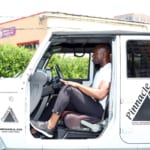 4. FLASHLIGHTS (HAND RELEASES)
MUSCLES WORKED: FOREARMS AND HANDS
With one hand on the wheel, push the other hand forward as if you're trying to tell someone to stop. Next, imagine you're holding a stress ball and squeeze your hand to crush the ball, then spread your fingers as wide as you can. Alternate squeezing your hand and extending your fingers. Repeat with your other hand.
---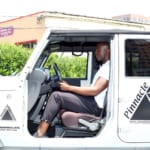 5. SIDE SAXONS
MUSCLES WORKED: OBLIQUES
With your hands on the wheel, sit up tall. Imagine you're trying to touch the ceiling of your car with the crown of your head, which automatically engages your abs. Tilt your shoulders to the left. While tilting, squeeze the abs, trying to keep the lower part of your abs directly up. Do not tilt your entire torso to the left; instead, simply tilt your shoulders to the left. Repeat this move on your other side by tilting your shoulders to the right.
---
HONORABLE MENTION: GLUTE CONTRACTIONS
MUSCLES WORKED: GLUTEUS MAXIMUS
This final exercise can't be seen, but is worth a mention. While sitting with both hands on the wheel, squeeze the glutes together and then release. Repeat
PINNACLE FITNESS
3215 Cains Hills Pl. N.W.
404.228.3705
Atlanta 30305
pinnaclefitnessgym.com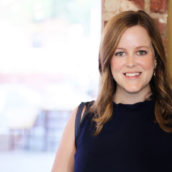 Nicole Letts
Wellness columnist at Simply Buckhead and dog columnist at Atlanta Pet Life. Lifestyle writer specializing in women's interests, travel, people and interiors.