Maximize your reward points to score free and upgraded travel!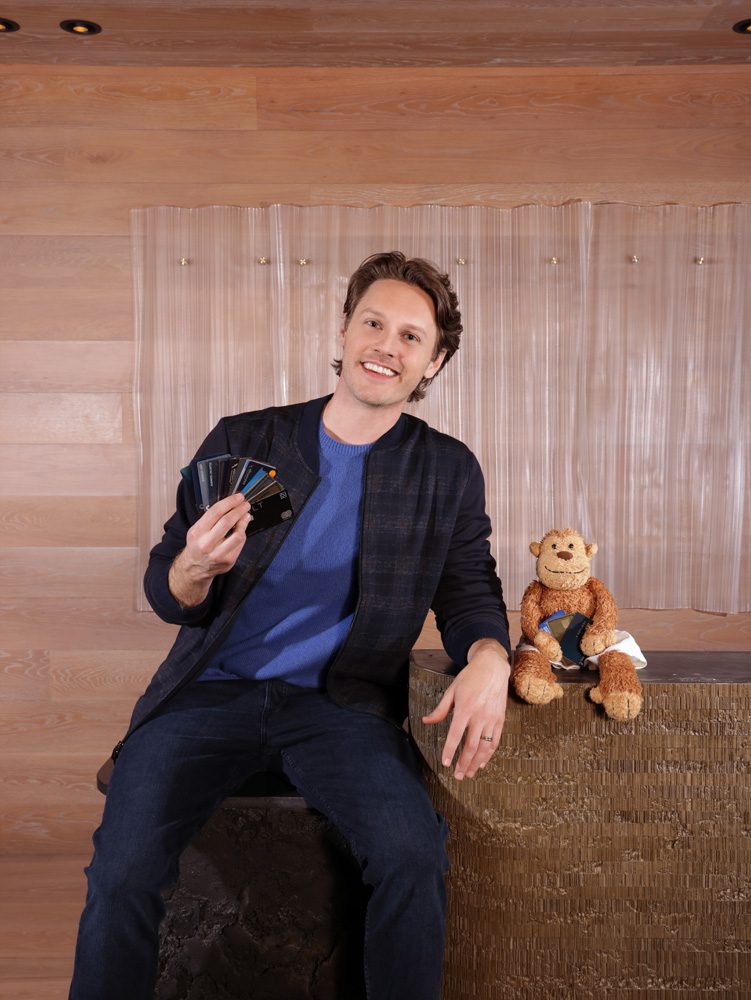 Zachary Abel has traveled the world, much of it for free (or close to it), thanks to strategic accumulation and application of rewards points. His most dramatic example so far was the 2017 trip he planned for himself and his parents to celebrate his mother's 75th birthday. The 24-night excursion from Boston to Hong Kong, Beijing, Singapore, Bali, Dubai, France and more; staying in four and five star hotels; and flying in business and first class would have retailed for more than $125,000. Instead, strategically redeemed reward points covered the bulk of expenses so the out-of-pocket outlay was less than $1,600 per person.
The Atlanta-based former actor-turned points guru, who also has a degree in finance and international business, teaches others how to duplicate his results through his travel hacking brand and newsletter, Monkey Miles. Here, Abel shares how to hone your skills.
Stay Flexible
If you're loyal to a particular airline or hotel brand, it seems intuitive to apply for one of their branded rewards credit cards and rack up points there. Not necessarily. The problem is that "you're bound not only to their program, but also their pricing," Abel says. "They can devalue [those points] overnight, which they do all the time."
Instead, it's smart to have a well-rounded collection of credit cards and reward programs, which Abel likens to a movie cast. Think of your most flexible cards as the stars, with supporting cast members in the form of brand-specific cards that offer the perks you value. For example, you might keep a Delta SkyMiles American Express card for the reduced-price lounge access, free checked bags and priority boarding.
The advantages of flexible programs are immense. For example, the Capital One Venture Rewards card allows users to accumulate points and then transfer them to use with more than 15 travel partners. If you find a great deal on a flight with Qantas, Air France or Emirates, you can redeem points without being locked into a single carrier.
Have your eye on a big trip? Start planning around 18 months ahead to build up enough points to fund it.
Bonus!
Sign-up bonuses are one of the best ways to accrue points quickly, an impact that can be "huge," according to Abel. Credit card companies offer bonus point offers to lure new cardholders, often predicated on a certain threshold of spend during the early months of having the card.
"American Express Platinum has a 150,000-point [sign-up bonus]. You could redeem it in the membership rewards AMEX travel portal, and you'd get $1,500 worth of travel," he says, adding that the most significant impact of those points is often transferring to a partner travel brand, some of which offer further bonus percentages. In the AMEX example, a savvy traveler could transfer that 150,000 point bonus to All Nippon Airways, a Japanese carrier, and piece together an around-the-world trip, all in business class.
It's also smart to check—and use— additional perks offered by your cards. Case in point: The American Express Gold card gives users a $120 annual credit on Uber, and the Chase Sapphire Reserve offers a $100 statement credit for those applying for Global Entry and TSA PreCheck. Depending on the card, other benefits include free hotel nights, insurance on rental cars, statement credits for particular purchases and more. Double check to see if enrollment is required.
"I sign up for a few cards every year, and I rotate through depending on who has the best bonus and how I'm strategizing for a future trip," Abel says, noting that some card purveyors have a limit on the number of sign-up bonuses you can receive over a certain time period.
Point Stack
Many credit cards offer point bonuses at certain kinds of businesses such as 2x to 5x points at restaurants, airlines, hotels and more, so it pays to use the cards that offer the best rewards where you're spending. Beyond the obvious of using the highest rewarding card to pay for the things you're buying, there are other smart strategies to further boost points.
Shopping portals are another great way to double dip. Websites such as Rakuten (formerly known as Ebates) offer additional bonuses if you shop through them. Say you're planning to buy a new purse at Saks Fifth Avenue. Purchase through Rakuten and link your credit card, and you could earn 2% cash back (which you could turn into travel perks with a flexible program) in addition to what your card offers.
It's smart to strategize for big purchases. A few years ago, Abel was renovating a home and needed to buy windows. He signed up for a new credit card with a compelling signup bonus and logged onto a shopping portal that was offering a sizable bonus on purchases at Office Depot to purchase Lowe's gift cards. That home improvement project netted Abel and his wife two one-way business class airline tickets to Europe.
Credit Cognizant
Abel has more than 20 credit cards in this wallet, and he stays organized by putting all of them on autopay each month so he won't get hit with late payment fees or dings to his credit score. He recommends paying them in full each month and only spending what you can afford to beef up points.
Concerned about fees? Abel keeps a spreadsheet of all of his cards, their benefits, terms and annual fees (he offers a free version for download on his website). "I try to downgrade to a no annual fee [version of a card] because you want to keep the credit line from those accounts open," he says. "That helps with your credit and the length of your credit history, but it also helps with credit utilization," the ratio of your outstanding credit balances compared to your overall combined credit limit.
Enlist Expert Help
Once you've built up your points, search for the best deal to maximize their impact. Airlines sometimes offer redemption bonuses, and you can search for partner airlines within the same network to get the best deal. For example, you might see if KLM, a Delta partner, has a more favorable redemption offer on your chosen flights. Abel admits that these strategies can be overwhelming to someone who doesn't hack points professionally. He recommends engaging a concierge service such as Point.Me that, for a fee, helps would-be travelers find the best deals using the points they have.
monkeymiles.boardingarea.com
@zacharyburrabel
Abel will add author to his list of accomplishments later this year with a yet-to-be-titled book about how to travel first class on a budget, hack your points and conquer your credit.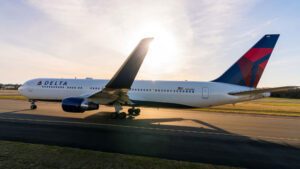 Take Flight
Atlanta's hometown carrier, Delta Air Lines, is making it easier than ever to get away. Here are some of the new routes and increased flights to and from Hartsfield-Jackson Atlanta International.
~ Increased frequency with daily nonstop flights from Atlanta to both Buenos Aires, Argentina, and Santiago, Chile, as of October 2022.
~ In December 2022, a never before- operated, nonstop route from Atlanta to Cape Town launched.
~ Starting March 26, four-timesweekly service to Stuttgart, Germany. n Starting May 9, three-times-weekly service to Dusseldorf, Germany.
~ Starting May 25, five-times-weekly seasonal service to Edinburgh, Scotland.
~ Beginning in May, nonstop service to Tel Aviv, Israel.
DELTA AIR LINES
800.221.1212
delta.com
@delta
PHOTO: Sara Hanna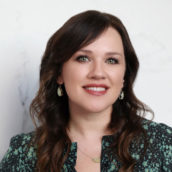 Jennifer Bradley Franklin
Senior Contributing Editor and Beauty Columnist at Simply Buckhead. Travel, Food and Design Writer and Author.