Reducing frustration and giving back.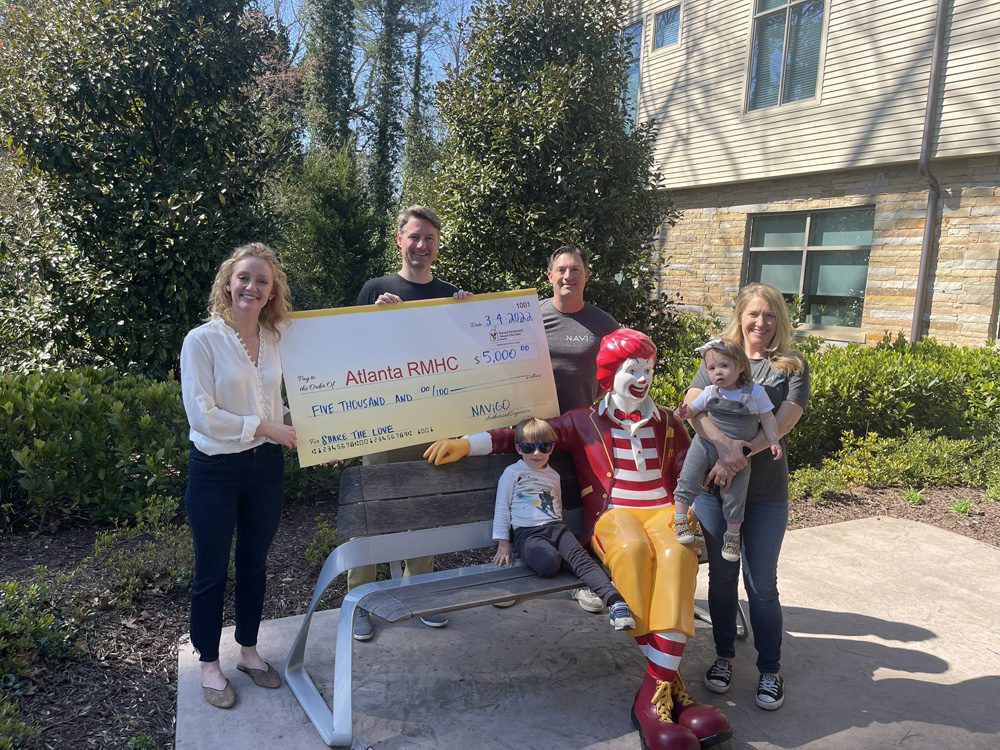 Stuart Poole had an "aha" moment after he spent frustrating hours trying to set up services for TV, internet, cell, utilities and a security plan for the family's new home in Chastain Park. Unable to find online resources that assist in making informed decisions, he developed a free concierge service named NAViGO to help people and businesses get the best deals. Donating a portion of the proceeds to a nonprofit was part of his business plan.
"Consumers seeking help can go to our website and submit information about their needs. We do the research and set up a grid spelling out the options," says Poole. "There is no obligation to continue working with us, but if they choose one of the companies, we can sign them up and even schedule installation. Payment comes from partner companies."
Selecting a nonprofit was simple. Poole's business partner, Kurt Schuettinger, was on the advisory board at Ronald McDonald House Charities that provides housing and support for families with sick children. It seemed a natural fit for the fledgling company.
During its first nine months, NAViGO donated more than $5,000 and co-sponsored Share the Love Week and Giving Days in March. The duo also volunteered at Santa's Workshop, a free shopping experience for guest families staying at the facility during the holidays. Gifts are donated by individuals and retail establishments.
NAVIGO
navigoforward.com
@navigoforward
Mickey Goodman
Award-winning Ghostwriter, Journalist, Content Creator.