Pairing the perfect wine for book club!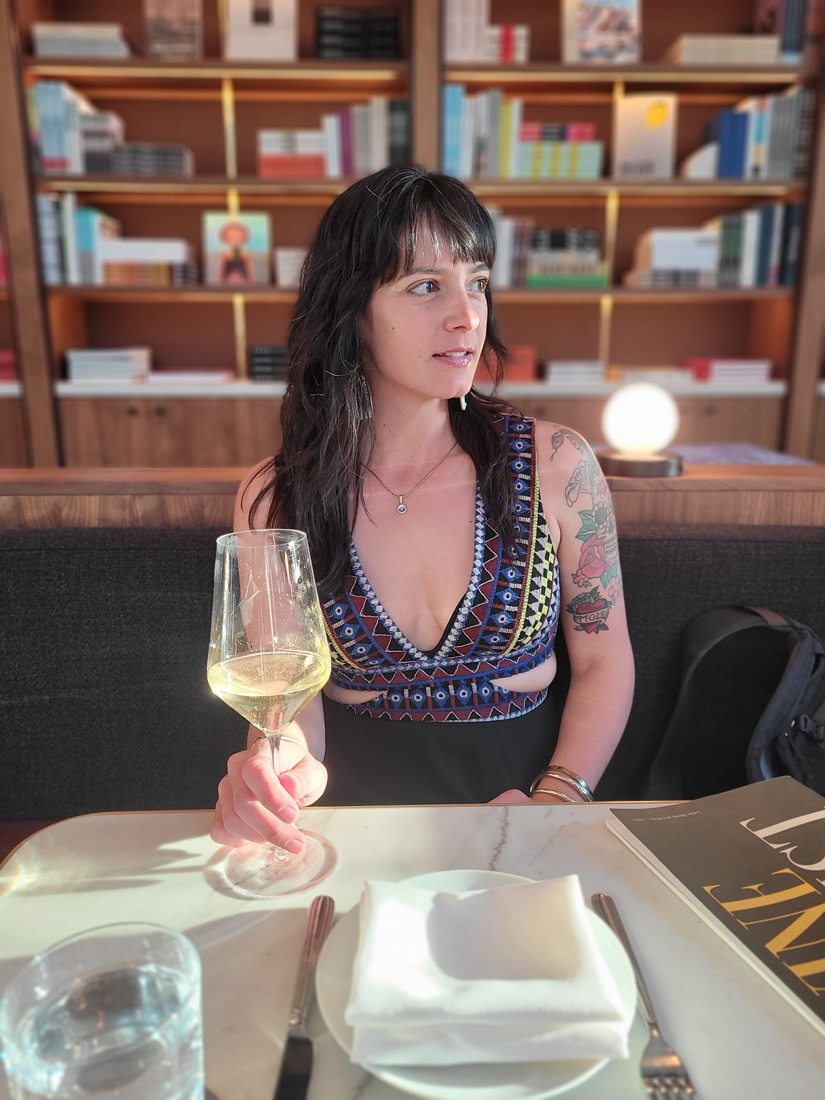 Whether you're hosting a monthly book club or curling up with a good read, why not pair what you sip with the story? After all, a book club is more than simply discussing the book; it's about quality time spent with friends. Make the most of a gathering and ensure good discussion of your chosen book and wine.
Where to begin? Think about the experience while reading. What's the "feel" of the book? Is it fast paced or a hefty, broody tome? Accentuate a page turner with something zippy and vibrant. Think of a red blend that opens much like a main character, unveiling more flavors. Approach dystopia with something heavy and dark or something electric with racy acidity to help break the tension.
Think about where your selected book takes place. Serve wines from regions featured in the story. Much like with pairing food and wine, "what grows together, goes together."
Bethany Taylor, certified sommelier and manager of Brookhaven Wines, is always eager to help customers with pairings. The classification of a book lends itself to finding the perfect union for bottles and hardcovers. Taylor walked us through the process, selecting six of her favorite genres.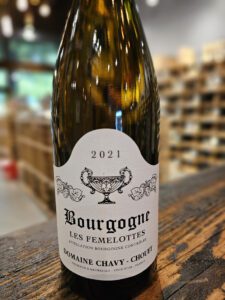 Literary Greats Meet Great Vintners
While tripping through the works of greats such as Harper Lee, Jane Austen, John Steinbeck, Ernest Hemingway or Toni Morrison, nothing pairs better than a wine just as classic and epic. She says Domaine Chavy-Chouet Les Femelottes Bourgogne Blanc (1) from Burgundy has just the right amount of nuance to fit the bill. "Chardonnay from Burgundy is recognized across the globe as the highest of quality and most outstanding, classic representation of the varietal," Taylor says. "This charming white is rich and textured, balanced by a backbone of acidity, chalky minerality and fresh flavors of green and yellow apples and lemon curd."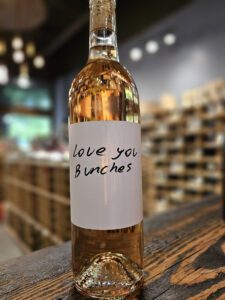 Romance in a Glass
Pink is the color of affection, love and tenderness. If your club is currently paging through a breezy beach read or romance from Nicholas Sparks, Diana Gabaldon or Colleen Hoover, think pink with Stolpman Vineyards Love You Bunches Rose (2) from Central Coast, California. "It has a bouquet of flowers on the nose: Orange blossom, acacia and rose petals mingle with fresh citrus and pretty pomegranate seeds," Taylor says. "I find it refreshing with flavors of strawberries and Asian pear."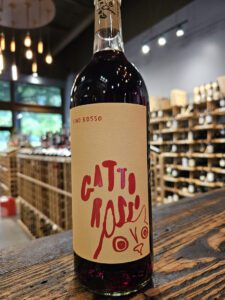 Fantasy of Flavor
Books found on the fantasy shelves can take us to different times, places and realms, much like a bottle of Senesi Aretini Gatto Grosso Vino Rosso (3) from Tuscany. "This playful and unpredictable red blend is juicy, fruity and easy to drink, with flavors of crunchy berries, pomegranate seeds and hints of black pepper," Taylor says. "Bonus: It comes in a liter bottle, the perfect amount to last through long discussions."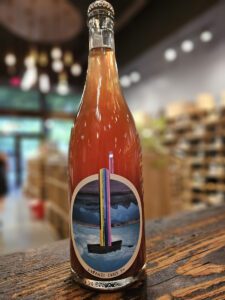 Out of This World Sips
Reading something as innovative and imaginative as science fiction needs an equally awe inspiring wine. For authors Margaret Atwood, Suzanne Collins and George Orwell, consider a Lubanzi Rainboat Pet Nat (4) from South Africa. "This funky, unfiltered, fizzy wine inspires a sense of wonder," Taylor says. "The flavors change in the glass, keeping you guessing with each sip: cotton candy, strawberry kombucha, lemon drop candies, wild red berries, pink apples, cider and pink grapefruit."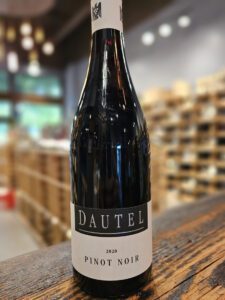 A Glass with Historic Gravitas
Historical fiction offers a blend of history and a bit of escapism. Books by Kathryn Stockett or Colson Whitehead are bolstered by a bottle filled with historically important grapes such as Dautel Pinot Noir (5) from Württemberg. "The historic Dautel family is a leading producer in Germany with grape growing history going back 500 years," Taylor says. "This pinot noir is light and tastes like a bowl full of juicy cherries with pleasant earthy undertones."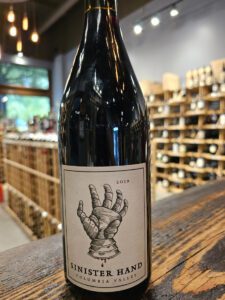 Mysterious Blend
The mystery/horror writing of Stephen King, Octavia E. Butler and Mary Shelley deserve a heavy and dark companion like Owen Roe Sinister Hand GSM (6) from Washington's Columbia Valley. "The dark and brooding syrah blend boasts flavors of black cherry, black pepper and black berries, and is the perfect accompaniment to all things spooky," Taylor says.
BROOKHAVEN WINES
404.869.5650
brookhavenwines.com
@brookhavenwines
Angela Hansberger
Drinks columnist at Simply Buckhead. Food, spirits, and culture writer.