Amelia Island's unexpected treasures!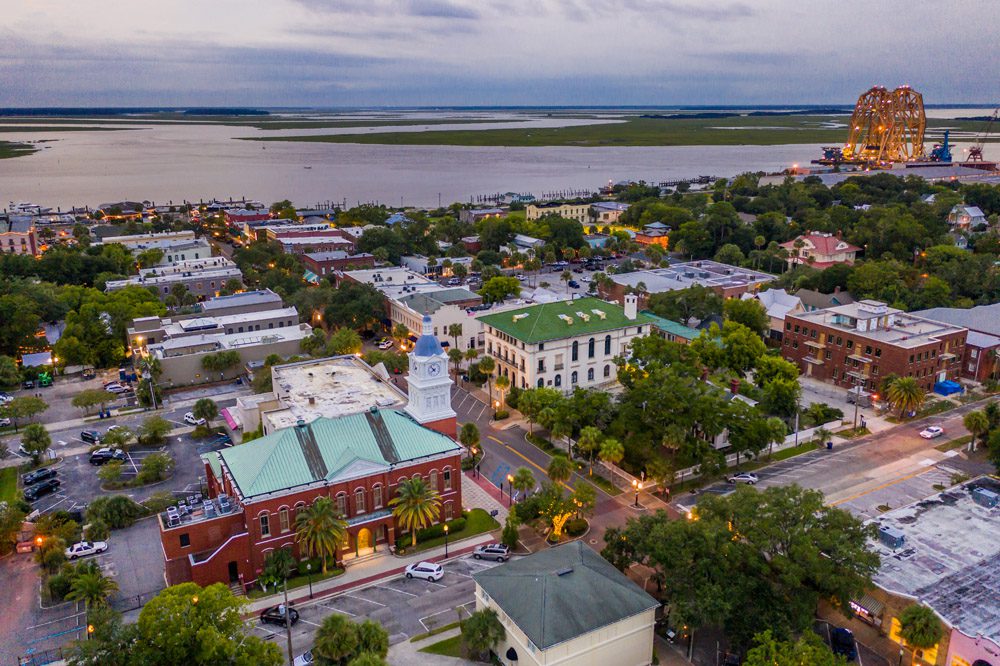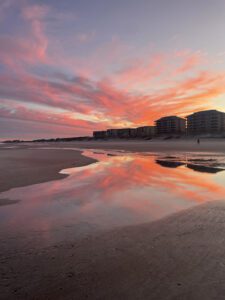 As a south Florida native, I know there's more to the state's beach towns than the palm tree-lined and neon-tinged postcard images most people expect. I love to seek out the lesser-known destinations in the Sunshine State, but even I hadn't heard of Amelia Island until I moved to Atlanta. Last year, when my husband and I needed a drivable beach getaway, we hopped in the car and drove six hours to this north Florida destination.
Amelia Island is a barrier island about 35 miles north of Jacksonville, the site of the closest airport. It first flew under a French flag in the 1500s before changing hands several times and eventually becoming a vacation destination with resorts, golf courses, private residences and a swanky car show in March. The presence of state parks preserves a rustic vibe.
Crossing the bridge to the island felt like entering a liminal space that's not quite Florida. Sure there are palm trees and homes in vibrant hues, but there's a certain serenity that comes with miles of wide beaches and no spring breakers in sight (it didn't hurt that it also happened to be autumn).
I wanted to rest, but I can never sit still for long, so The Ritz-Carlton Amelia Island felt ideal, with its proximity to the historic downtown and parks. The ocean is always within view from the 446-room property— whether from the pool or the lobby—but the real selling point is the 27,5000-square-foot spa.
As soon as we checked in, I sped to my spa appointment, a signature "ocean healing" treatment. It started with a soak in a private tub, followed by a salt scrub and stone massage. You know the treatment was effective when you wake up feeling dazed yet calm afterwards (a dip in the private, adults-only spa pool perked me back up).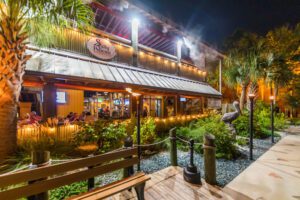 Feeling energized, my husband and I dined at Salt, the elegant, on-property restaurant whose name refers to the ocean's proximity as well as its use of more than 40 globally sourced salts (salt blocks are even used as serving vessels). Led by Executive Chef Okan Kizilbayir, the menu reflects his fine dining credentials (he worked under Eric Ripert at New York's Le Bernardin) with an emphasis on seafood, befitting the coastal locale. Standout dishes included the seared snapper with Swiss chard and plantains, and octopus with chickpea puree and harissa oil. The experience is a splurge (appetizers start around $30) but a worthy one on vacation.
Our first morning's plan was dashed by temperamental Florida weather. Instead of going on the hotel's "Hook, Line and Supper" excursion in which you catch your own dinner, we watched the rain meet the ocean from our room's balcony.
When it passed, I was ready to explore, so we headed to Fernandina Beach's downtown area that has eclectic restaurants, shops, a marina and blocks of historic homes. My favorite was a sea foam Victorian charmer with gingerbread trim. We had lunch at the Salty Pelican, a dive with staples such as locally sourced peel-and-eat shrimp and fried oysters, then took a stroll down Centre Street to visit independently-owned The Book Loft and enjoy an ice cream scoop at Fantastic Fudge. The remainder of the trip followed this sort of cadence with a quick jaunt off island to explore the driftwood beach at Little Talbot Island State Park.
The day started drearily but ended with a spectacular sunset at the beach. I marveled at the way the tide pools reflected the wispy clouds glowing in a technicolor pink. I guess I can't completely escape the neon-tinged beaches in Florida after all.
THE RITZ-CARLTON AMELIA ISLAND
904.277.1100
ritzcarlton.com/ameliaisland
@ritzcarltonameliaisland
VISIT AMELIA ISLAND
904.277.0717
ameliaisland.com
@visitameliaisland
Lia Picard
Freelance writer covering food, travel, and interior design.