Unleash your inner artist at new paint studio in Sandy Springs.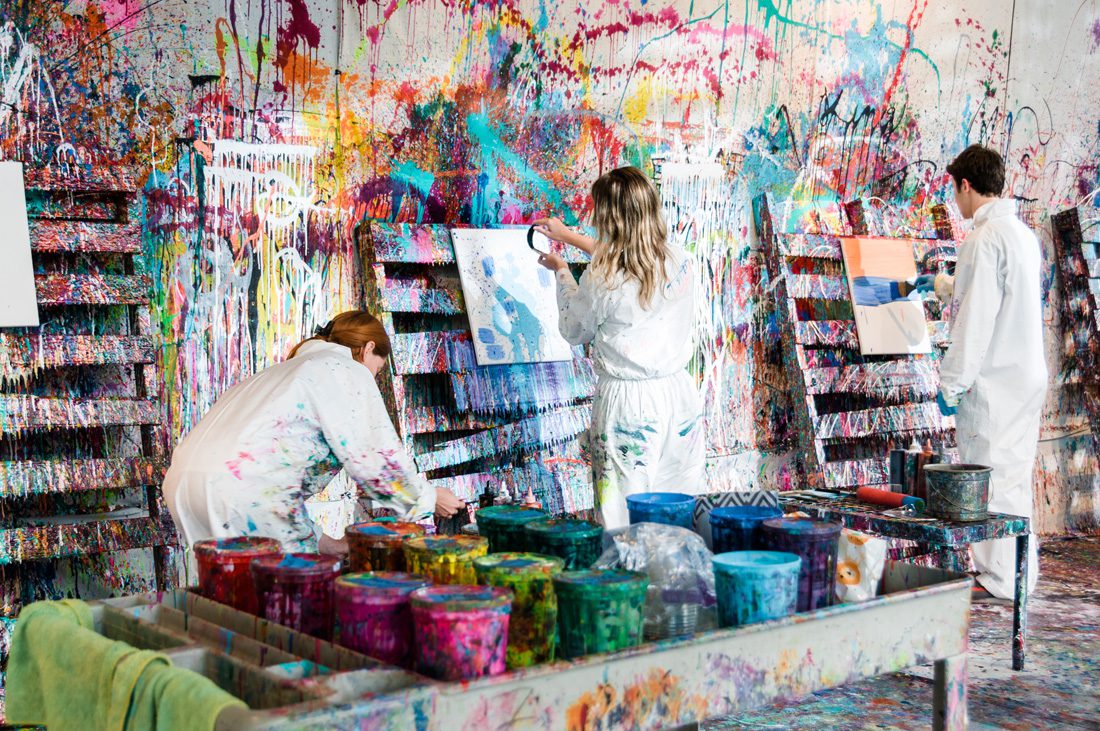 Let loose, make a mess and create a masterpiece that would do Jackson Pollock proud at The Splatter Studio in Sandy Springs. Just opened at Parkside Shops on Roswell Road, the splashy space is wrapped in 9,000 square feet of canvased floors, walls and ceilings, and offers an action-packed painting experience for all ages and abilities.
Given free range to color outside the lines, poncho-draped participants can fling, flick, dapple and drip to their heart's desire, dipping into a rainbow bright palette of paint cans with brush, tool or their own two hands as they transform a 16-by-20-inch canvas or plain white T-shirt into an eye-popping work of art. The in-house creative team is ever ready with tips and tricks to bump up the fun.
"Our guests love the therapeutic nature of the experience," says artist Jenna Rees, chief brand officer of The Splatter Studio, which was founded by Binders Art Supplies and Frames owner Howard Krinsky. "There are so many amazing paintings that have come out of the studio! A lot of people who don't consider themselves creative truly surprise themselves."
Quadruple the size of the Virginia-Highland location, this second outpost features 20 individual paint stations spaced 4 feet apart, new menu options such as 3D add-ons and BYO surfaces, a paint bar, immersive events and themed nights.
One-hour sessions are $55 with supplies provided. Walk-in, make a reservation or book a private party; outside beverages permitted.
THE SPLATTER STUDIO 
404.487.3820
thesplatterttudio.com
@thesplatterstudio