BUCKHEAD-AREA FARMERS MARKETS ARE IN FULL SWING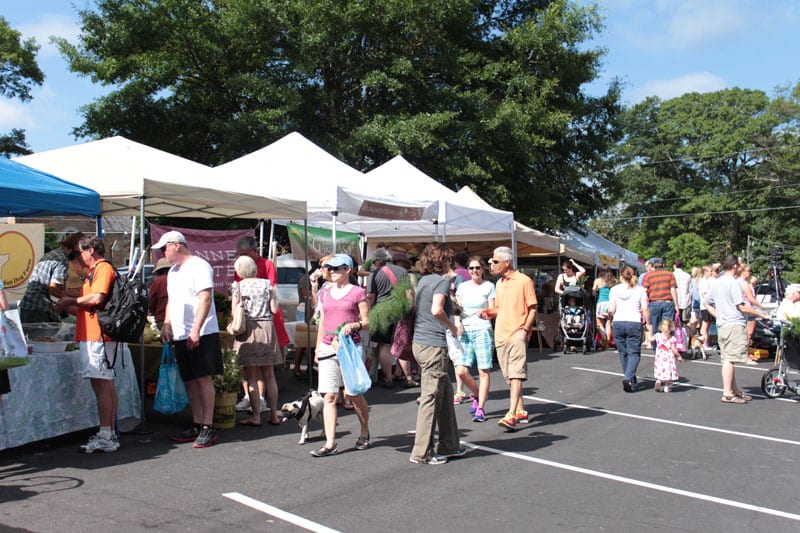 The Georgia heat isn't the only thing that peaks in the summer— farmers market bounty does, too. By midsummer, the markets are in full swing as local growers and producers sell the season's best produce, including our favorite heirloom tomatoes.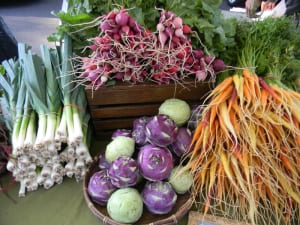 Buckhead residents are lucky to be near three well-known markets on Peachtree Road and in Sandy Springs and Brookhaven, which all conveniently occur on Saturday mornings before noon. Here's a rundown of what you'll find at each one:
The Peachtree Road Farmers Market is the largest producer-only (means that the products are made by the person selling them) farmers market in Atlanta. Don't miss the chef demonstrations, which take place every Saturday at 10 a.m., and include appearances by King + Duke's E.J. Hodgkinson on July 25. In addition to jewel-toned peppers and leafy greens, look for goods like Dubberly's seafood, handmade jewelry, Storico Fresco pastas and Yalla! housemade sodas.
The Heritage Sandy Springs Farmers Market is big on small farms, such as Owl Pine Farm in Polk County, Georgia, but familiar vendors are also there weekly, including Watsonia Farms in Monetta, South Carolina. With more than 15 prepared food vendors, including Zocalo salsas and tamales, Diana's smoked trout and salmon, and Wholly Pops, there's a focus on festive foods and a fun time. The live music tent keeps the mood upbeat. Arrive early for the best possible pickings.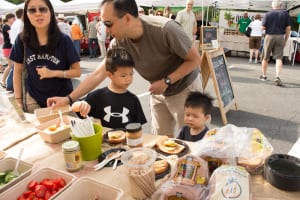 The Brookhaven Farmers Market is centrally located in the neighborhood on Dresden Drive across from the fire station. Its vendor list is varied, but highlights include Crawfish Shack Seafood, Tatsky's Frozen Fruit, Emerald City Bagels and Paul's Pot Pies. Riverview Farms sends their FarmMobile truck to this market, so venture inside for refrigerated goods, such as dairy, eggs and meat, as well as locally made almond butter and freshly baked bread.
With three established and buzzing markets, eating seasonally in Buckhead is easier than ever and supports local farmers and producers.
Story by Jamie Hausman
SHOP
Peachtree Road Farmers Market
2744 Peachtree Road N.W.
Atlanta 30305
peachtreeroadfarmersmarket.com
Heritage Sandy Springs Farmers Market
6100 Lake Forrest Drive N.E.
Sandy Springs 30328
sandyspringsfarmersmarket.com
Brookhaven Farmers Market
1375 Fernwood Circle N.E.
Brookhaven 30319
brookhavenfarmersmarket.com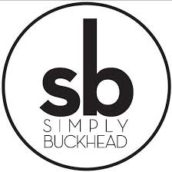 SimplyBuckhead
Simply Buckhead is an upscale lifestyle magazine focused on the best and brightest individuals, businesses and events in Buckhead, Brookhaven, Sandy Springs, Dunwoody and Chamblee. With a commitment to journalistic excellence, the magazine serves as the authority on who to know, what to do and where to go in the community, and its surroundings.