Story: Giannina Smith Bedford
A room ought to inspire you, it should energize you, it should cleanse you and, quite frankly, it should be something that unlimits you.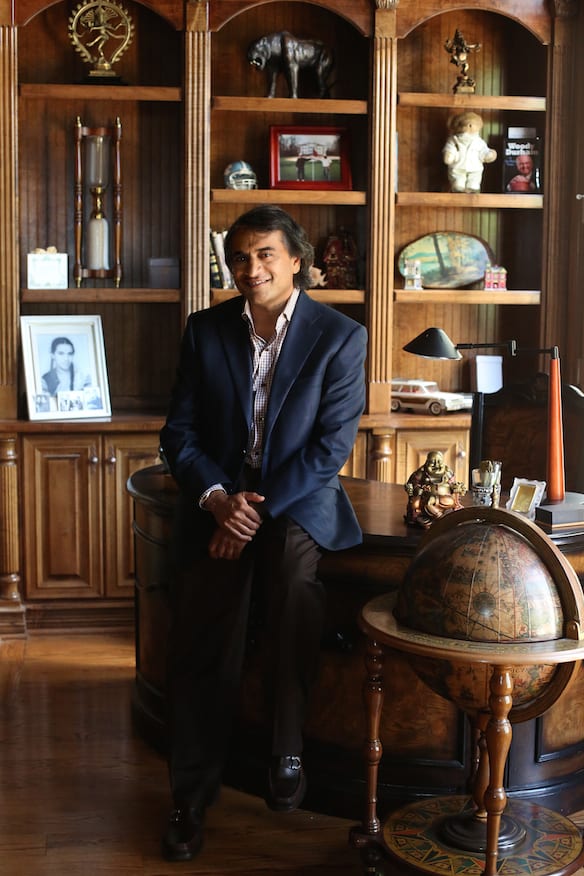 As the founder and president of the Atlanta Orthopaedic Institute and founder and CEO of software company Unicore Health, Dr. Raj Pandya is a very busy man. So when it comes time to unwind in a place all his own, he settles into a serene two-story library and study, where he is surrounded by books and meaningful décor. "I think a man cave ought to really ground you and bring you back to what's really important," says the orthopedic surgeon. "For me, my home really is an ashram, which in Sanskrit means spiritual retreat … it provides a place for solace, clarity and inspiration."
Take a right at the entryway of Pandya's ma- jestic 24,000-square-foot Sandy Springs home and you'll find the homeowner's very manly, wood-paneled man cave tucked in the corner. Furnished with a window-side desk made in Italy, antique globe and inviting seating area with plush leather Egyptian-made seating, the room is a throwback to something from another century. Most of the adornments are items Pandya picked up during his worldwide travels and gifts from appreciative patients— from the teddy bear doc with the "Dr. Pandya" embroidered lab coat to the "Wise Man" granite sculpture gifted by a South African patient who went on to play semi-pro soccer.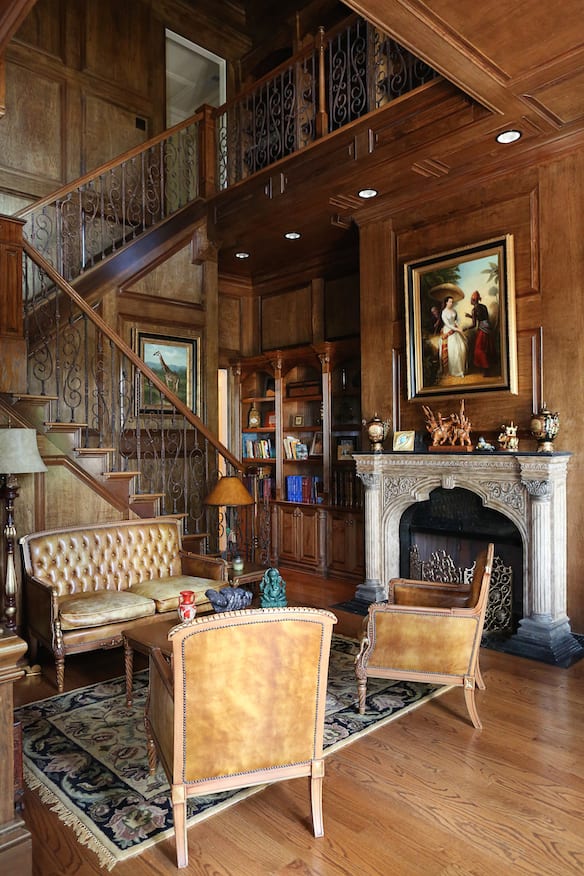 The furniture is all antiques Pandya sourced from around the world and family heirlooms passed down through the generations.
"A room ought to inspire you, it should energize you, it should cleanse you and, quite frankly, it should be something that unlimits you," he says. "That is one of the nice things about having things from all over the world-it really allows you to expand your perspective. When you sit here you just feel like the world is at your fingertips."
The study's artwork is original pieces from the 1800s that feature African scenes and animals—lions, monkeys and a giraffe. Figures of the Hindu deity Ganesh, "the remover of obstacles," also grace the shelves alongside black-and-white family photographs and sentimental items, such as a toy truck from childhood and a painting on a wood cut- ting of Yellowstone National Park, Pandya's "favorite place in the whole world." When this doctor is looking for a little more seclusion, he heads upstairs to a window seat where the soft light of an alabaster lamp accompanies his reading.
"I don't have anything that is just for looks," he says. "It has to inspire me or be comfortable for me to sit on, because other than that it's just a façade and I'm not into that."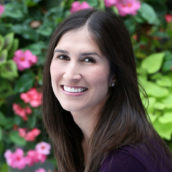 Giannina Bedford
Contributing home editor and design columnist at Simply Buckhead. Travel & Business Writer. Mother of Two.