Three Buckhead treatments help reverse your summer skin sins.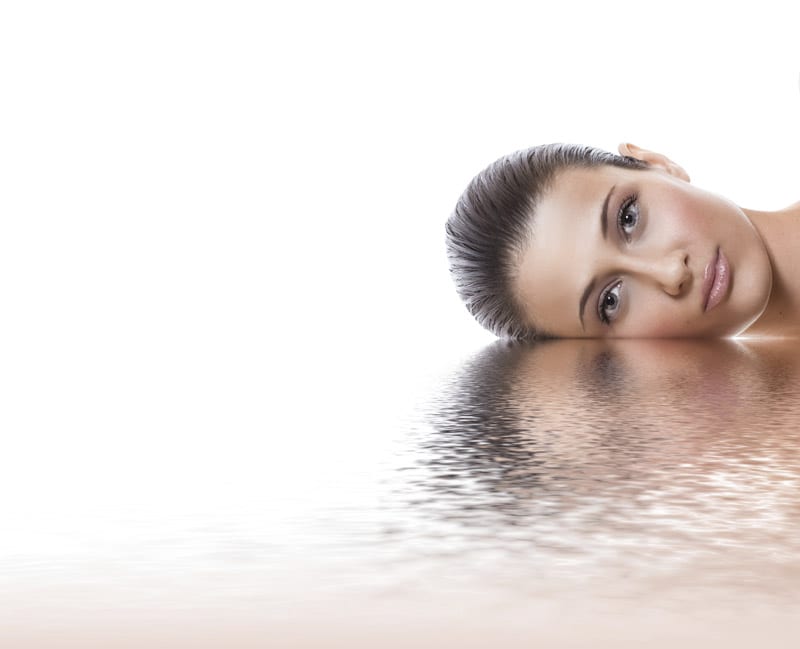 It just feels so good to be out in the summer sunshine that it's easy to ignore the fact that the sun's rays can do a major number on your skin's health. Skin cancer danger aside, aesthetically speaking, ultraviolet rays can cause sunspots, wrinkles, dullness, dryness and loss of elasticity. If you're looking to recoup your healthy skin from the damage you've done by not reapplying that sunscreen, try one of these three rejuvenating treatments at Buckhead-area spas.
Health & Beauty Boutique's Fire & Ice Facial
What it does: Resurfaces the skin, reduces fine lines and wrinkles and deep-cleanses blocked pores.
How it works: Prettifying your complexion takes just 20 to 30 minutes with this nutrient-packed facial and peel that is great for all skin types. The "fire" portion of the treatment is an intensive resurfacing mask clinically formulated with 18-percent unbuffered glycolic acid, citric acid, lactic acid, malic acid, vitamin B3, retinol and potent antioxidants, including green tea extracts. The "ice" part is a rejuvenating, cool, soothing and intensively hydrating mask with hyaluronic acid, aloe vera gel and Japanese green tea, licorice, rosemary and grape seed extracts. This second mask cools the initial peel to leave the skin invigorated. There is minimal (there may be some mild redness immediately after) to no downtime involved, meaning you can go right back to the office afterwards.
TIPS: This facial is not suitable for those using any type of retinols, such as Retin-A or Roaccutane. (Ask for aesthetician Stacey Wellington—she rocks.)
Cost: $100 per facial. For maximum results, go for a series of six treatments at four-week intervals.
Health & Beauty Boutique
3655 Roswell Road, Suite 216
Atlanta 30342
404.228.7542
healthandbeautyboutique.com
---
Chill & Body's Cryotherapy
What it does: Stimulates collagen production, resulting in better skin tone, and reduces cellulite and psoriasis.
How it works: The skin on your entire naked body is briefly exposed to very cold temperatures in a walk-in chamber for two to three minutes in order to promote your body's healing and recovery response. The intense cold (-270 degrees) activates collagen production in the deeper layers of the skin, leaving it firm and tight. After several treatments, you might notice your skin become smoother and more even-toned with regained elasticity. Additionally, the skin's capillaries undergo a period of constriction followed by dilation upon finishing the session, which causes toxins stored in the layers of the skin to be broken down and flushed away. What does that look like on the outside? Glowing, healthy skin.
TIP: Bring warm socks or booties to wear in the ice-cold booth.
Cost: $65 for a single session. Memberships and packages available.
Chill and Body The Forum Athletic Club, Lenox Square Mall
3393 Peachtree Road N.E., Suite 2010-A
Atlanta 30326
678.820.5550
chillandbody.com
---
Bella by Alethea's Refresh Laser Facial
What it does: Reduces wrinkles, redness and age spots, and firms and tightens the skin tissue.
How it works: The Refresh Facial involves the application of three different medical-grade lasers to target your specific needs and skin type—without any pain or downtime afterwards. Typically, the spa likes to use Intense Pulsed Light (IPL) to reverse sun damage; the Genesis laser for redness, pore reduction and tightening; and the 1064 laser is what they call their anti-aging "secret weapon" for tightening and brightening the skin.
TIPS: Before the treatment, make sure to discontinue retinol, tanning and antibiotics for at least a week. And post-facial, avoid all forms of heat and tanning, scrubs, peels and masks for another week. To note, the IPL should not be used on darker skin types and pregnant women should stay clear of laser treatments.
Cost: $300 per visit or $1,200 for five sessions.
Bella by Alethea
4603 Wieuca Road
Atlanta 30342
678.908.3491
beautybyalethea.com
---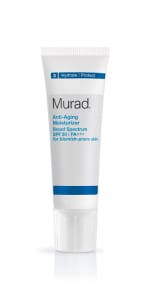 WEAR PROTECTION
Now that you've got the ball rolling, protect your investment with Murad Anti-Aging Moisturizer SPF 30 ($48). This ultra-light, fast-absorbing formula hydrates while defending against early signs of aging and the sun. Available at Nordstrom, Ulta, Sephora and Massage Envy Spas in Buckhead. murad.com
STORY: Karina Antenucci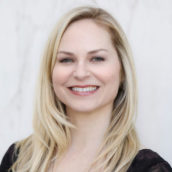 Karina Antenucci
Managing Editor and Wellness Columnist at Simply Buckhead. Blogger at Badass + Healthy.