SMART OUTDOOR GEAR TO KEEP YOU LOOKING GOOD THROUGH RAIN OR SHINE.
After a long, hot summer, the crisp air and changing leaves invite us to enjoy outdoor fall adventures. Now is the perfect time to refresh your wardrobe with items that are functional as well as fashionable. Whether it's an outdoor yoga class at a local Buckhead park, a Saturday morning run to start your weekend off right or a hike under a canopy of green-to-gold changing leaves, we've got your look covered with these stylish essentials.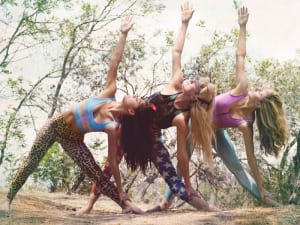 Salute the rising sun in these eco-friendly—and very comfy—Teeki yoga pants. Perks include a durable four-way stretch material that is breathable and moisture wicking. Pick your perfect pair from several fun prints and colors, including animal prints, stars or just simple solids. And when you purchase Teeki yoga pants you're supporting the environment as each pair is made entirely from recycled bottles. Available at Mountain High Outfitters for $75.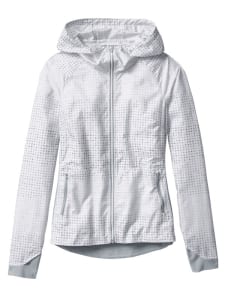 Considered one of the safest running jackets because of its 360-degree reflective shell, the Accelerate Reflective Jacket is a must for dusk or dawn runners. Its soft outer shell shines bright even in the low light while underarm gussets and raglan sleeves free you up to move. A curved hem adds updated style and extra coverage over your running pants. With water repellent panels, two front zip pockets (one with a media port) and the ability to stash into its own left pocket, this is a running jacket with many talents. Available at Athleta for $118.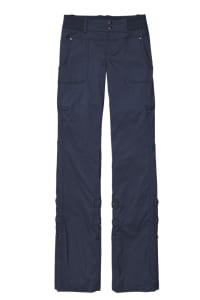 Hit the trails in the Shasta pant, Athleta's lightweight hiking pant that converts to three different lengths. Wear the leg straight for hiking and walking or roll to the calf or higher to create a capri or knee length leg, perfect for changes in terrain, or to allow for more or less ventilation. Rated SPF 50 plus, these pants also feature four-way stretch for easy movement. Plus, the ruching at the ankle adds just enough flair to wear out on the town. Available at Athleta for $98.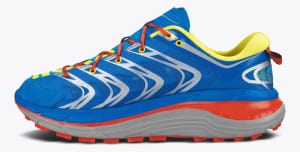 Be inspired to keep running in these Speedgoat Hoka One One running shoes. Treat your feet to a super soft, energizing and stable foundation while you pound the pavement. The oversized cushioning concept offers two times the volume of the average running shoe, resulting in a plush step that is favorable to distance or on-road runners. Available at Mountain High Outfitters for $140.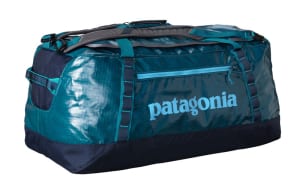 Keep this ultimate carryall—the Black Hole Duffel 90L—handy for transporting all your outdoor gear. It's highly durable, weatherproof and solution dyed to hold color longer. The DWR (durable water repellent) fabric repels light rain and snow and decreases dry times, helping protect clothes from unpredictable showers. It also converts to a backpack or duffle, holds about a week's worth of clothing and folds flat for storage. Available at Patagonia for $149.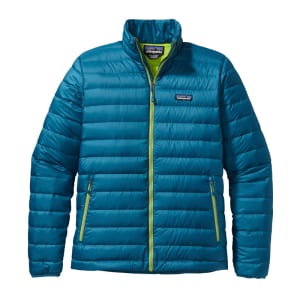 Layering is important when temperatures start to change, but it can be a challenge to bundle beautifully without bulk. The Patagonia Down Sweater is ready to take you from the end of summer into fall and winter. The "sweater" is actually a misnomer. It's really a warm jacket that can handle a stationary 40 degrees outside or an active 28 degrees. It's lightweight, windproof and, like most down, will condense to half its size for packing. Animal lovers will be happy to know this jacket is made with 100 percent Traceable Down, which delivers the highest assurance of animal welfare in the apparel industry. Available at Patagonia for $229.
DETAILS:
Athleta
3393 Peachtree Road N.E.
Atlanta 30326
404.949.9924
athleta.gap.com
Mountain High Outfitters
1248 West Paces
Ferry Road N.W.
Atlanta 30327
404.343.1764
mountainhighoutfitters.com
Patagonia
34 East Andrews Drive N.W.
Atlanta 30305
404.266.8182
patagonia.com
STORY: Jessica Dauler