Reviews are written by Wendell Brock.
10 Degrees South
After 15 years on the scene, this Roswell Road establishment is a highly original destination where food and wine from the tip of the Southern Hemisphere are celebrated with flair. Before we could pose the server with a query on the peri-peri, we got the hard sell on South African reds—particularly the Rupert & Rothschild 2009 "Classique." The big, full-bodied R&R was the perfect match for the luscious, spicy food that followed. I may not be an expert on South African cuisine, but I'll wager that nobody makes bobotie (the national dish) like 10 Degrees South. The dish consists of tantalizingly sweet curried ground beef topped with a custardy crust. It's time to get your head out of the sand and indulge in the kind of stuff our parents enjoyed when "Continental" cuisine was in vogue.
Appetizers: $10-$16
Entrées: $21-$38
www.10degreessouth.com
Bhojanic
After two meals at this North Indian restaurant, I've come to admire the flavorful, long-simmered, aromatic home cooking. The Samosa Chat was a wonderful smash-up of potato-and-pea samosas topped with tamarind and mint chutneys and cool yogurt. As for the entrées, I really loved the intensely flavored goat curry and wanted to sop up every drop of the gravy with rice. This second location of Archna Becker's beloved Decatur restaurant is an appealing minimalist space, and it's easy to get in and out and have a solid and affordable meal. We are delighted that it's finally here.
Tapas and appetizers: $4-$9
Entrées and thalis: $12-$18
www.bhojanic.com
Buckhead Diner
This indispensible, neon-splashed diner is a jewel in the crown of the Buckhead Life Restaurant Group, which includes the Greek temple-like Kyma next door and the Atlanta Fish Market down the street. For 27 years, fans have flocked here for the housemade chips with Maytag blue, the "sweet heat" Thai-chili calamari, juicy burgers and the decadent white chocolate banana cream pie—classics all. Simply by virtue of the way it lights up Piedmont Road, this diner has always been, and will always be, a star.
Appetizers: $6-$12
Sandwiches and burgers: $13-$16
Entrees: $17-$30
www.buckheadrestaurants.com/
buckhead-diner
Buttermilk Kitchen
Chef Suzanne Vizethann offers thoughtfully handcrafted food in a room as pure and simple as its namesake drink. Southern classics are the foundation of this Roswell Road breakfast-and-lunch spot, and you can't go wrong with the Brunswick stew, chicken salad, pimento cheese, or the fried chicken biscuit with pep- per jelly and pickles. Vizethann's love of sweet confections really shines at weekend brunch, when folks line up in front of the inviting bright-blue cot- tage for the likes of toasted blueberry coffeecake and poppy-seed pancakes with strawberries and lemon curd.
Salads and sandwiches: $8.25-$11.50
Breakfast dishes: $8-$13
www.buttermilkkitchen.com
Café Lapin
Like a Parisian patisserie with a bit more legroom, Café Lapin is a lovely place to savor handmade baked goods or spoon to the bottom of a definitive, cheese-encrusted crock of French onion soup. A small business surviving largely on word of mouth, Café Lapin is a casual, moderately priced restaurant where lunch is never an afterthought. You may get a serious cheeseburger and fries or an elegant slice of asparagus tart. Quiches are standard-setting—the crust is arguably the best in town—and selections vary daily, from Lorraine to mushroom and onion to ham and asparagus. Café Lapin is such a delightful addition to the city … only problem is, it might be habit-forming.
Lunch Entrées: $7-$12
Dinner Entrées: $10-$22

Café at Pharr
New Orleans owns the po'boy. Philadelphia has its cheese steaks. Maine gave us the lobster roll. So…what about Buckhead? I'd have to say that the neighborhood's defining dish is chicken salad, the classic bird-and-mayo spread that can be crammed in your mouth between slices of bread or eaten daintily with a fork. Thanks to the entrepreneurial zeal of Johnny Liu—whose Taiwanese immigrant parents opened the original Café at Pharr in 1993—this comfort food has become a new fast food. You have to love the story of Café at Pharr. An enterprising family comes up with a formula that charms and beguiles the locals: Fresh food served in an accessible and unfussy environment that never loses its friendly neighborhood feel.
Entrée sandwiches and salads: 
$7.50-$9.50
www.cafeatpharr.com
Café Sunflower
In a town that's burger-crazed and churrascaria-packed, chef-owners Lin and Edward Sun's casual, mid-priced kitchen is an anomaly: a veggie haunt that samples freely from world cuisine with mainstream diners in mind. Here, patrons take delight in consistently delicious salads and soups; soy-based replicas of everyday grub like burgers and ravioli; and a stellar lineup of original dishes. The food is freshly prepared, beautifully presented and accessible to both hardcore vegans and omnivores.
Lunch entrées: $9-$12
Dinner entrées: $12-$18
www.cafesunflower.com

Co'm Vietnamese Grill
In a Buford Highway strip mall on the edge of Brookhaven, Co'm has for some time now been my favorite place for the vibrant, aromatic flavors of the Southeast Asian nation that owner-brothers Duc and Henry Tran once called home. While Atlanta has pho shops aplenty, the stars here are the rice and noodle dishes, which can be ordered with heavenly grilled meats, chicken or fish. The pièce de résistance, though, is the grilled grape-leaf rolls, stuffed with bits of beef, lamb, salmon, duck or tofu; doused in a pool of sweet-fishy vinaigrette and sprinkled with crushed peanuts and crispy fried scallions. Heaven!
Appetizers: $3-$10
Entrées: $7-$18
www.comgrillrestaurant.com
Georgia Grille
Twenty-two years after its opening, Georgia Grille remains true to Atlanta-born owner Karen Hilliard's original vision, which means she still splashes the bright flavors of Santa Fe onto the plates of her happy and devoted customers. The French-trained Hilliard dresses her creations in voluptuous cream sauces accented with smoky poblanos or tart tomatillos—and drizzles them with colorful squirt-bottle squiggles of flavor. We dug her smoked-pollo enchiladas, which are stuffed with onion and sour cream, smothered with green-chile sauce and tomato salsa and served with a little salad in a taco-shell cup. The flat-iron steak, rubbed with salt and spices and cooked until its crust is charred, was another solid choice. Atlanta has plenty of regional restaurants, but a good Southwestern place is hard to find. Hilliard, who lives in nearby Peachtree Hills, knows what her neighbors want, and she dares not let them down.
Entrées: $15-$31
www.georgiagrille.com
Hal's "The Steakhouse"
Looking on the outside like a high-end strip joint topped with a Bourbon Street balcony, Hal's has built its cachet around its loyal clientele, old-school style, impeccable service and terrific food. Owner Hal Nowak is a New Orleans native, and in his eponymous enterprise—with its shrimp rémoulade, oysters bordelaise and booze-soaked bread pudding—he has created Atlanta's answer to Galatoire's. This may be your grandparents' favorite restaurant, but in an age where everything old is new again, it also boasts a youthful clientele that appreciates its straightforward food, strong drinks and speakeasy atmosphere.
Appetizers and salads: $9-$24
Entrées and steaks: $234-$50
www.hals.net
Jalisco
After nearly three decades, Jalisco remains a giddy, guilty pleasure trip through a tunnel of cheese. This 
Tex-Mex institution at Peachtree Battle is better than an El Paso taco kit, but not exactly a showcase of 
the sophisticated techniques and ingredients of the Mexican larder. Without apology, Jalisco is what it is, a place with consistently good, standard-issue burritos, enchiladas, fajitas and even a "Hamburguesa Mexicana." (It's topped with nacho cheese.) This is not a place where the kitchen thrives on change and creativity. For the most part, the menu is the same as it has been since Jalisco opened in 1978.
Lunch specials: $5-$9
Entrées: $9-$13
404.233.9244
Joy Café
Every Sunday at sunrise, Joy Austin Beber goes to her Buckhead café and makes a whopping pile of her great-grandmother's biscuits. After church, she serves a hallelujah chorus of a brunch: fluffy buttermilk pancakes; eggs Benedict; and those famous biscuits topped with gravy, sausage and scrambled eggs. I arrived at the 3 p.m. cutoff for the breakfast-y brunch items, and enjoyed a terrific cobb salad with loads of blue cheese, bacon, avocado, boiled egg and grilled chicken. The Joy's pièce de résistance, though, is the Crack Pie, with its oatmeal-cookie crust and gooey interior. Joy got a kick out of hearing that I am wack for her crack. This self-taught chef keeps it simple and fresh.
Brunch: $7-$14
Lunch: $8-$12
www.joycafeatl.com
Little Bangkok
Little Bangkok is a decidedly humble hole-in-the-wall, yet many Atlanta ethnic-foodies insist that it is their favorite go-to joint for casual Thai. Not the fussy business of intricately carved radishes and gilded bowls. Not the throwaway curries and stir-fries of last-chance airport concessions and mall food courts. Little Bangkok is that happy place somewhere in the middle—a spot where the spring rolls are always crispy and the pad thai always a plate of tangy-sweet comfort, and where adventuresome diners can savor the green-peppercorn bite of spicy catfish and the sweet, Rice-Krispie weirdness of mee krob. At its best, Little Bangkok is like a brief, belly-pleasing adventure to the Land of Smiles.
Entrées: $8-$18
www.littlebangkokatlanta.com
Newk'S Eatery
This Mississippi-based chain has popped up in the Atlanta market, and though it looks like a fast-food joint, it tastes like homemade. Salads—from shrimp ré- moulade salad to a delicious steak-and- blue-cheese version to old-fashioned chicken sal—are a standout. At this casual, family friendly, crowd-pleasing spot you can also get sandwiches, piz- zas and mac-and-cheese but, refresh- ingly, no burgers! We are pretty crazy about the sausage-and-pepperoni pie, with its thin crust and warm and gooey toppings. And who can resist a crispy rice treat with chocolate and peanut butter? Not us.
Salads, sandwiches and pizzas: $7-$11
www.newks.com
OK Café
Just as I send diners to Bone's for the definitive steakhouse experience, I suggest OK Café as a classic diner with a strong Southern twang. The offerings here are anchored in time and tradition: Root beer floats and cherry lemonade are called Black Cows and Pink Ladies. Meat-and-twos and veggie plates laden with silken collards and exquisite mac and cheese are meant to be washed down with sweet iced tea and sopped up with a perfect corn muffin. Fat slices of meatloaf encrusted with tomato sauce; roast turkey with cornbread dressing and gravy; chicken pot pie with an adorable little "OK" stamped onto its puff-pastry blanket—this stuff draws a crowd. If you don't want to play the
waiting game, you'd better arrive before 11 a.m. or between the lunch and dinner rush. After a quarter-century, OK Café never goes out of style.
Appetizers: $4-$8
Burgers and sandwiches: $4-$13
Mains: $12-$16
www.okcafe.com
One Star Ranch
According to owner Frank Bonk, the smokers at this 25-year-old Irby Avenue institution puff day and night. And when I drive up to his venerated dive in the heart of Buckhead, I believe him with every bit of my 'cue-loving soul. Before I can park, the sweet, heavenly aroma of long-cooked meat has invaded my tightly sealed, air-conditioned car. Bonk says the brown-sugar-and-ketchup-laced sauce is the recipe of his wife's grandfather, who hailed from Texas. He's right proud of the beef ribs, too. "We are the only place who does that cut in the Southeast," he says of the elbow-to-wrist, Jurassic-size gnaw sticks. We like the laidback vibe of this place and the chatty, friendly servers. There's live blues on Friday and Saturday nights, and we'd love to come back, sit at the fabulous bar and sip a Texas 'rita or two. No 
wonder this place has such longevity. Blow that kind of smoke up a neighborhood's skirt, and it will
notice.
Entrées: $13-$29
www.onestarranch.com

Pasta Vino
You can surely find trendier pizza parlors or posher places to eat Italian in Atlanta. But if you are looking for old-fashioned linguini with clam sauce or chicken Florentine in a relaxed and inviting atmosphere with a loyal following, this Buckhead favorite has got you covered. The restaurant is beloved by many for its home-style cooking, casual ambiance, reasonable prices and a staff of servers who have acquired faithful customers of their own. Owner Nancy Powell treasures her crew, most of whom have been on the job for more than 10 years. Given the refined state of Italian dining in America today, Pasta Vino is not likely to win any awards for innovation or inspiration. But it remains a perfectly fine, frequently delicious, middle-of-the-road trattoria.
Starters and salads: $2-$10
Entrées: $10-$22
www.pastavinoatlanta.com
Pig-N-Chik
Co-owner Jim Graddy tells me he learned the art of the pit on his granddaddy's pig farm in Manchester, Ga. Graddy remembers cooking whole hogs all night long over hot coals, and when I tear into his pulled-pork sandwich—a delicious pile of pink, smoke-tinged meat between two thick slabs of white bread—I believe him. Graddy has proudly transported his family's traditions to his casual Southern 'cue counter. Man, is the food good. The fresh-tasting coleslaw (with just a little mayo) and excellent new potato salad are just the things to cut the richness of the succulent pork. Some other tasty go-withs are fried okra, long-cooked collards, mac and cheese and Brunswick stew.
I'm sated. I'm sauce-splashed. I need a moist towelette and a nap.
Entrées: $8-$24
www.pignchik.net
Starfish
Starfish—which can look just a little lost on the block that houses Restaurant Eugene and Holeman & Finch—is exactly the kind of sushi joint I have been trolling for. In a city where Japanese cuisine can be hit-or-miss and sometimes not the freshest, chef-owner Seung K. "Sam" Park's reticent little pearl is a superior catch—cute and compact as a bento box but with just a hint of luxury. At dinner, we were delighted to see how the kitchen plays around with untraditional ingredients like truffle oil and balsamic vinegar, slicing fish as thin as carpaccio and arranging it in dazzling presentations. When our flounder sashimi arrived, the server told us to place a dab of the ponzu jelly spiked with cilantro, jalapeño and lime on a strip of the fish and roll it up. Exquisite. Starfish isn't the kind of place that
announces itself with screaming klieg lights or red carpets. But in this culture of excess, sometimes being a little bit under-the-radar can be very seductive.
Lunch Entrées: $7-$16
Dinner Entrées: $12-$30
www.starfishatlanta.com
Taka Sushi And Passion
Chef Taka Moriuchi learned from perhaps the most famously finicky and cult-inspiring Japanese chef Atlanta has ever known: Sotohiro Kosugi, owner of Buckhead's legend- ary (but now shuttered) Soto Japanese Restaurant. Today, Moriuchi holds court at his own Pharr Road sushi bar, where his impeccably fresh fish and hot and cold appetizers compare to the best Japanese food in town. The only difference: His prices won't shipwreck your budget. Among our faves, the UPS roll is a delicious nod to the Atlanta-based Big Brown fleet, and the black cod and okra tempura are packages you'll be happy to see arrive at your table.
Appetizers: $6-$20
Nigiri: $2.50-$11
Sushi rolls: $4.50-$19.50
www.takasushiatlanta.com
Ted's Montana Grill
We love everything about the housemade dill pickles; the fat onion rings with horseradish dipping sauce; the Arnold Palmers; and the all-American, stick-a-flag- in-it, "where the buffalo roam" burgers. Yep, we're talking bison, baby. It's leaner than beef, yet richer and moister, somehow. The Ted's burger that really rocks our world is the Blue Creek: Inspired by owner Ted Turner's Blue Creek Ranch in Nebraska, it comes with bacon crumbles and blue cheese. And that's all it needs. Just ask for a side of rings and a little ramekin of that horsey sauce.
Appetizers: $5-$14
Burgers: $12-$19
www.tedsmontanagrill.com
Woodfire Grill
After a three-hour, four-course dinner with cocktails and wine, we can report without hesitation: The Woodfire team remains at the top of its game. We decided to investigate by checking in on a crucial Tuesday. Woodfire is closed on Mondays, so Tuesday night is the swing shift, when the week's new dishes are being tweaked, wine pairings selected and the staff is on high alert to absorb it all and not go blank when customers ask what the orange mayonnaise-y stuff in the bouillabaisse is. (It's the classic aioli-like French sauce called rouille.) While it could use a bit of a makeover on the design end, the food and service show no signs of wavering.
First and second courses: $8-$18
Main courses: $20-$42
Five-course tasting menu: $70
Seven-course grand tasting menu: $90
www.woodfiregrill.com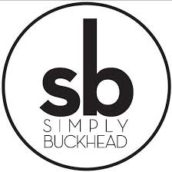 SimplyBuckhead
Simply Buckhead is an upscale lifestyle magazine focused on the best and brightest individuals, businesses and events in Buckhead, Brookhaven, Sandy Springs, Dunwoody and Chamblee. With a commitment to journalistic excellence, the magazine serves as the authority on who to know, what to do and where to go in the community, and its surroundings.