Brian Patrick Flynn stars in a fresh design show concept.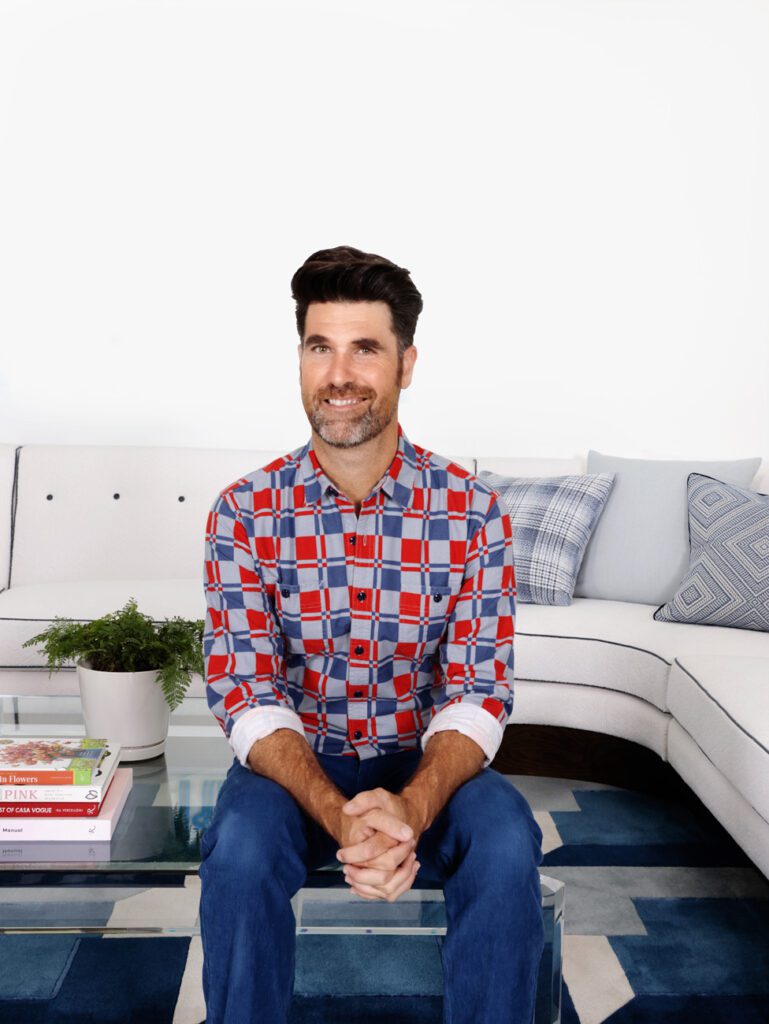 Star of the new show Mind for Design on the Magnolia Network, Brian Patrick Flynn is such a natural on camera and with interior design that it's surprising to learn his career actually started behind the scenes, and he's never set foot in a design school. Flynn studied video production at The Art Institute of Fort Lauderdale and became a TV and film producer and art director before beginning his foray into design at 30. His education and behind-the camera know-how have served him well onscreen as an HGTV icon and in building his design empire over the last decade and a half, which includes a social media following of upwards of 165,000 who regularly tune into his fun Instagram stories showing "backstage" glimpses of his work.
"Joanna loved my Instagram stories," says Flynn of Joanna Gaines, co-founder of Magnolia Network, whom he first met in 2019 and chatted with about Kacey Musgraves and watching TV on streaming platforms. "At the end of our lunch, she told me about the network she was going to launch." A year later, he received a text from the network president, and the first season of the show documenting Flynn's real clients, team and process is now streaming on Discovery Plus.
Here, Flynn talks more about the unique qualities of Mind for Design, which will stream new episodes in 2022, his signature design style and another new creative project.
What sets this show apart from other design programs?
It's remarkably documentarian with an airy, dreamy feel. The thing that's interesting about Mind for Design, which is produced by Atlanta-based Crazy Legs Productions, is it's not staged. Crews get there before the design team, safety measures are in place, and the show runner is like "do the thing you are going to do to this room." It's so refreshing because most design shows follow the same format that you've seen a million times. You won't find us leaving you with a cliffhanger like, "Oh no, is the chimney going to fall or not?" That doesn't happen on my projects!
Why is the time right in your life for this show?
It's a really weird time. I'm 45. When I first started my design career, I was 30. I thought, "Oh gosh, I'm going to age out." It still shocks me, but it turns out 40-somethings are the new 30-somethings.
How did you select the spaces to makeover?
One of the things I'm so happy about is the majority of episodes are my clients. In the last tear-jerky episode, I revisit the first clients I ever had at their home near Grant Park. The [two women] are frontline workers and still married after 20 years. In 2003, I used my DIY skills to make a huge mural for them. They were so in love with it that they kept it exactly how it was! It was so touching. We remodeled the kitchen but wanted it to reflect the same mural. If it wasn't for them, I wouldn't have had a career. Mind for Design has strong, touching story lines like this. No forced drama, but interesting stories of people being people.
What is your favorite color?
Forest green, but I'd call it a tie because I use blush or muted pink the most. There's a ton of both in my home. If someone walks into a room, what makes them say "Brian Patrick Flynn has been here!"? There's a small element of humor juxtaposed with something draped in classicism.
Why did you choose your Pine Hills home?
I bought it in 2015 from a 94-year-old ex-client of mine. I remodeled the basement for her in 2010. I said to her this is my dream block, house, neighborhood, and she told me she'd sell it to me one day. Then in 2014, her granddaughter said her grandma wanted to sell it. If [my husband Hollis and I] start a family, it is close to everything in Atlanta.
Do you have any other creative projects on the horizon?
One of my best friends, local photographer Robert Peterson [of Rustic White Interiors], and I have been working on my first book for 4.5 years across four continents and counting. It's design mixed with bucket list travel and spaces inspired by experiences. It is very unique, not the same design book you've seen time and time again. I'm hoping the next chapter of my career includes all facets of publishing so I can share my body of interior design work as well as my passion for adventure travel.
magnolia.com, @bpatrickflynn
PHOTO: Sara Hanna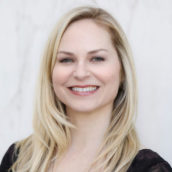 Karina Antenucci
Managing Editor and Wellness Columnist at Simply Buckhead. Blogger at Badass + Healthy.