GARRETT ADAMS BRINGS EUROPEAN CHARM TO BUCKHEAD AT JACQUELINE ADAMS ANTIQUES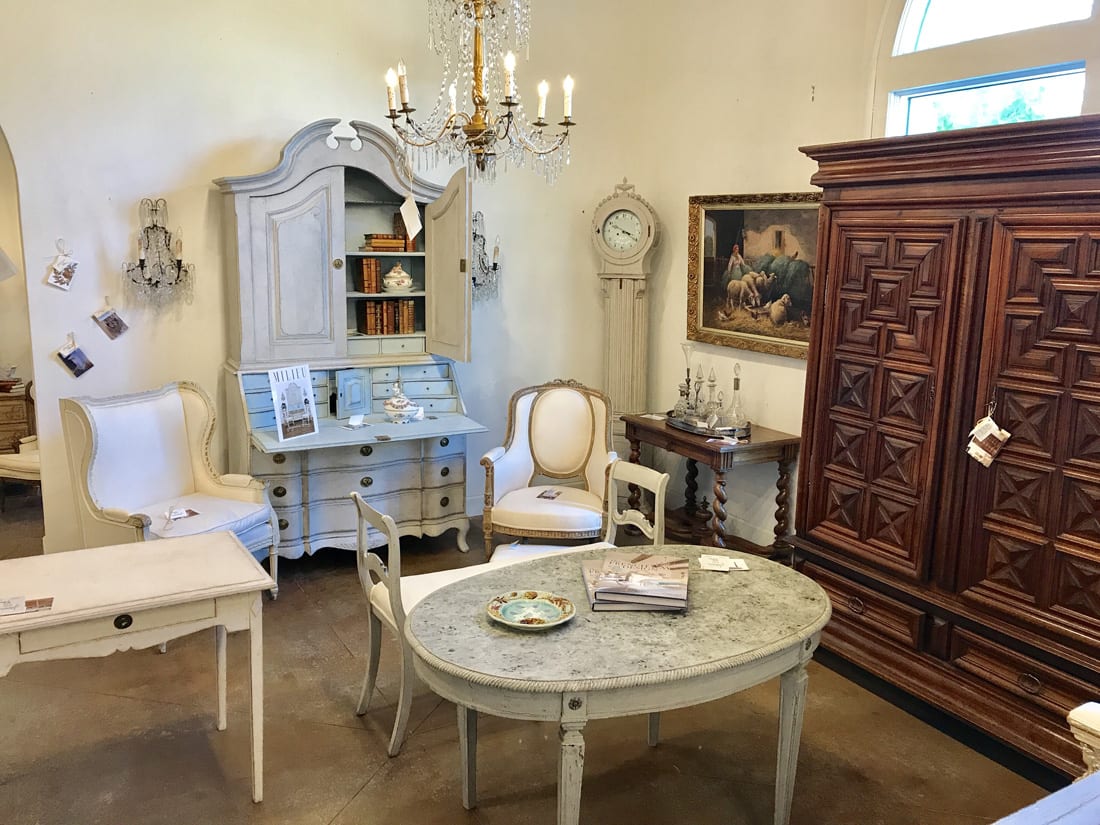 STORY: Ginger Strejcek
Looking for a one-of-a-kind statement piece to take that ho-hum interior from ordinary to extraordinary? Garrett Adams is sure to have a fantastic find. As the owner/manager of Jacqueline Adams Antiques in Buckhead, he's proud to continue his family's 38-year legacy of importing fine furnishings from the best antique dealers in Europe.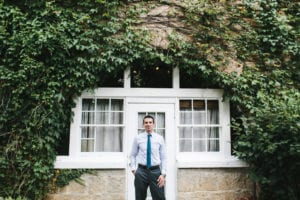 "I like to kid around and say technically I've worked in the family business my whole life," says Garrett, who's joined by his sister, Vicki, in running the 16,000-square-foot showroom in the posh Galleries of Peachtree Hills. "As a child, I spent countless hours on buying adventures and around the shop keeping myself busy, so working in the business came naturally when I became a teenager."
The venture began in 1980 on the sunny shores of Hilton Head Island, S.C., where Garrett's parents, Jim and Jacqueline, opened a gallery by the iconic Harbour Town Lighthouse. "They followed their passion for art and antiques," says Garrett, fondly recalling boyhood days of watching boats in the resort town. "Our inventory back then consisted of maritime prints and lots of English pine furniture."
The family relocated to Atlanta a decade later with even more in store—French antiques, Italian marvels and unique Swedish pieces dating from the 17th, 18th and 19th centuries. In 2004, the store moved to its current location next to the Atlanta Decorative Arts Center, offering a curated collection of furniture, architectural accessories, mirrors, lighting, paintings and porcelains. Treasure hunters can also enjoy an immersive shopping experience at one of several residential rental properties the Adamses have renovated and furnished with antiques for show and sale.
"I've always been thankful to be part of this family-owned business," says Garrett, now married with two children of his own. "I love meeting other people who have an appreciation for antiques and interior design, and it's very rewarding to see our hand-selected pieces in the homes of our clients."
While Garrett has yet to top the 100- plus buying trips his father has made, he's a scouting pro. Here he shares his expertise on the world of antiques.
What is a buying trip like?
They are lots of work and lots of fun. The days can be very long; however, the sightseeing and amazing lunches and dinners are certainly precious memories. Some of my favorite trips include full loops around France and then into the heart of Italy.
W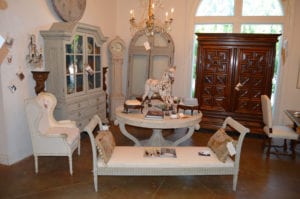 hat kinds of relics have you discovered?
We've found everything from large French walnut wedding armoires with carved kissing doves to intricate accessories such as model yachts and Louis Vuitton trunks. I think many people don't realize how well-built a lot of antiques are and that they hold their value, too.
Any celebrity shoppers?
Our famous clients have included Tyler Perry, Elton John and Brian McCann of the Atlanta Braves.
What's your personal style?
I like using lighter colors and mixing antiques. I really love Swedish grays and blues, natural wood tones such as honey pine and light walnut, the use of stonework and whitewashed brick, English- and French-style gardens, and antiques that depict animals. There's a pair of stone dogs I saw recently that I'm in love with! One-of-a-kind pieces will always have my heart.
Can antiques blend with any decor or style?
The biggest misconception about antiques is that they're only "for my grandmother" and not in line with today's trends, but designers are mixing antiques into modern decor with spectacular results. Antiques have a presence without being overwhelming. They can provide the pop a room needs.
JACQUELINE ADAMS ANTIQUES
425 Peachtree Hills Ave.
Atlanta 30305
404.869.6790
jacquelineadamsantiques.com