These local artists paint any pet in a good light!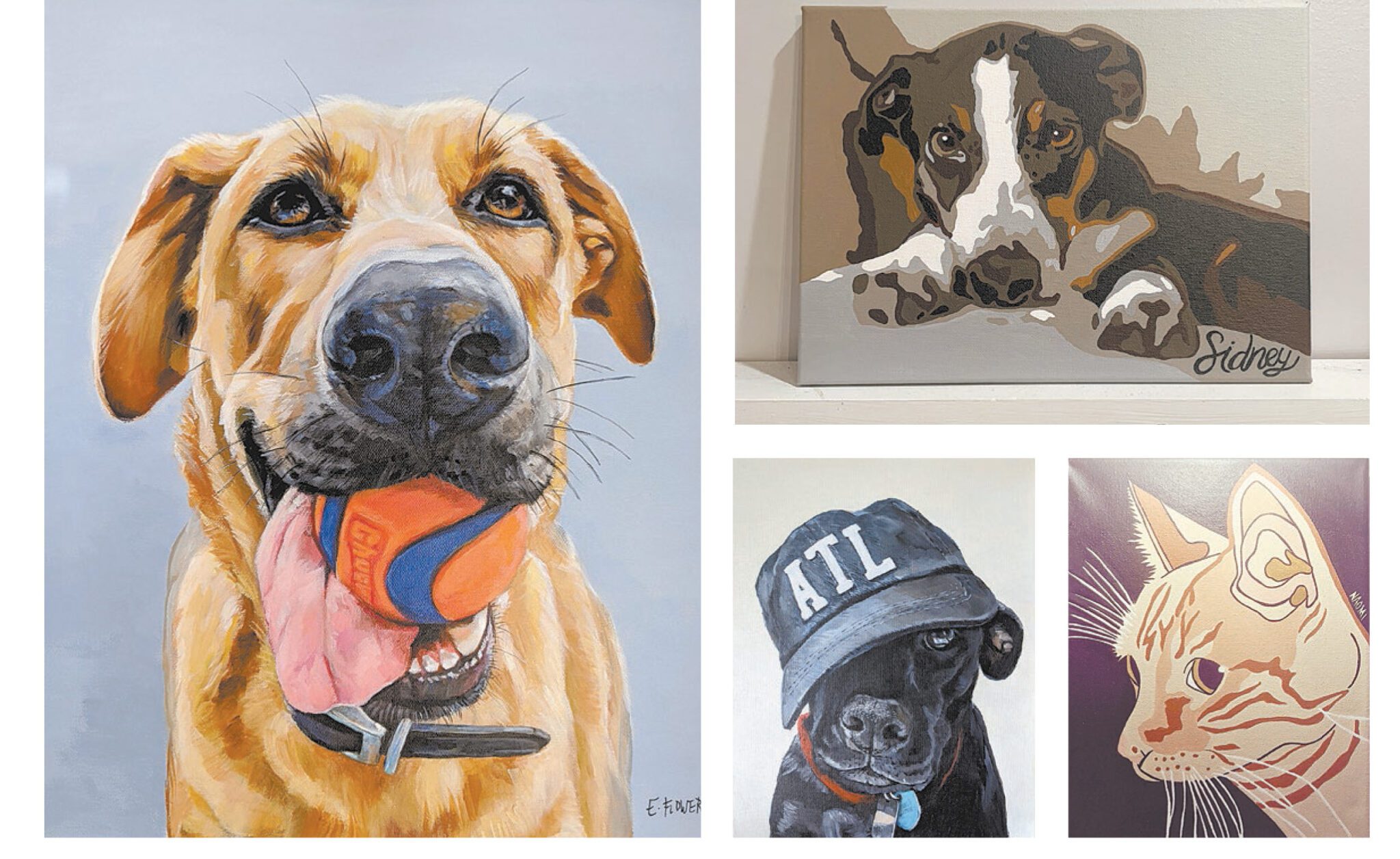 Though the newest iPhones do have a camera that seems to rival that of a professional DSLR, not even the savviest technology can replace the value that hand-painted portraits hold. Interested in a portrait of your beloved animal? Here are two artists who love creating canvases that honor your sidekicks.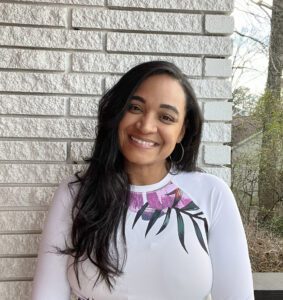 NAOMI GARCIA
With 15 years under her brush, Naomi Garcia got her start painting pet portraits after working on a commission piece for the Candler Park Sweetwater Festival. Since then, Atlantans have looked to the Dunwoody-based artist for keepsake portraits of their fur babies, as well as for a unique gift to others (she even offers pet illustrations on wooden ornaments, $25, during the holidays).
"I like creating pet portraits because of how it makes my buyers feel," says Garcia. "It makes me happy to be able to create memorable masterpieces."
The artist can bring any dog or cat breed to life on the canvas. Her favorite painting thus far was of a Shih Tzu named Charlie. "He was my cousin's pet, but I got to spend a lot of time with him. I created the portrait after he passed away, in honor of him," she says. "Having this piece of him puts a smile on my face every time I see it; he brought me so much joy!"
Recently, when she's not painting the faces of Atlanta's four-legged citizens, Garcia has started trying her hand at abstract portraits of music artists in addition to custom portraits of people. "If you would have asked me 10 years ago if I painted portraits, I would have said, 'No,' but I have come to really love it," she says.
Garcia's works start at $125 for an 8-by-10-inch canvas, and all portraits can be ordered through her website or email address.
NAOMI GARCIA
naomigarcia.com
@naomigarciaart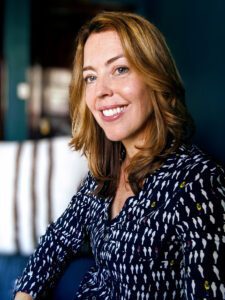 EMILY FLOWERS
Though Emily Flowers got her start in 1993 painting the profiles of people, and she enjoys filling a blank canvas with a landscape scene, she has been responsive to a growing trend. "Over the years, it seems that more people want pet portraits than people portraits—and I love painting dogs!" she says.
Her path to painting pet portraits brought her to adopting her own two pups, Frankie and June, both shepherd mixes. "I actually adopted them at an Atlanta Humane Society event in Buckhead. I was attending because I had donated a pet portrait for the silent auction," Flowers says. Her most memorable portrait was done of Ozzie, a 5-year-old white Labrador retriever that was in the ER and whose family didn't expect him to make it through the night. His owner's sister asked if she could finish a painting of Ozzie by Christmas which was just a couple days away. "This is a really tight turnaround time for a painting since I normally spend up to 40 hours working on one. But my heart went out to this family and to Ozzie. I agreed to do the painting, and she quickly sent me a photo of her sister's dog. I painted all night, and the next day, I had a beautiful painting of Ozzie ready for her. Ozzie's mom cried when she got the Christmas gift, but they were tears of joy because Ozzie survived."
Atlantans looking to adorn their walls with a portrait of their own pet can connect with Flowers via email or through her website. Her pricing starts at $650 for an 11-by- 14-inch edition of her signature "zoomed in"-style paintings.
EMILY FLOWERS
emilyflowersart.com 
@emilyflowersart
STORY: Taylor Heard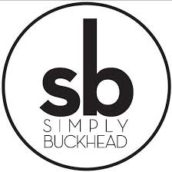 SimplyBuckhead
Simply Buckhead is an upscale lifestyle magazine focused on the best and brightest individuals, businesses and events in Buckhead, Brookhaven, Sandy Springs, Dunwoody and Chamblee. With a commitment to journalistic excellence, the magazine serves as the authority on who to know, what to do and where to go in the community, and its surroundings.