Local author reveals little-known stories tucked across the metro area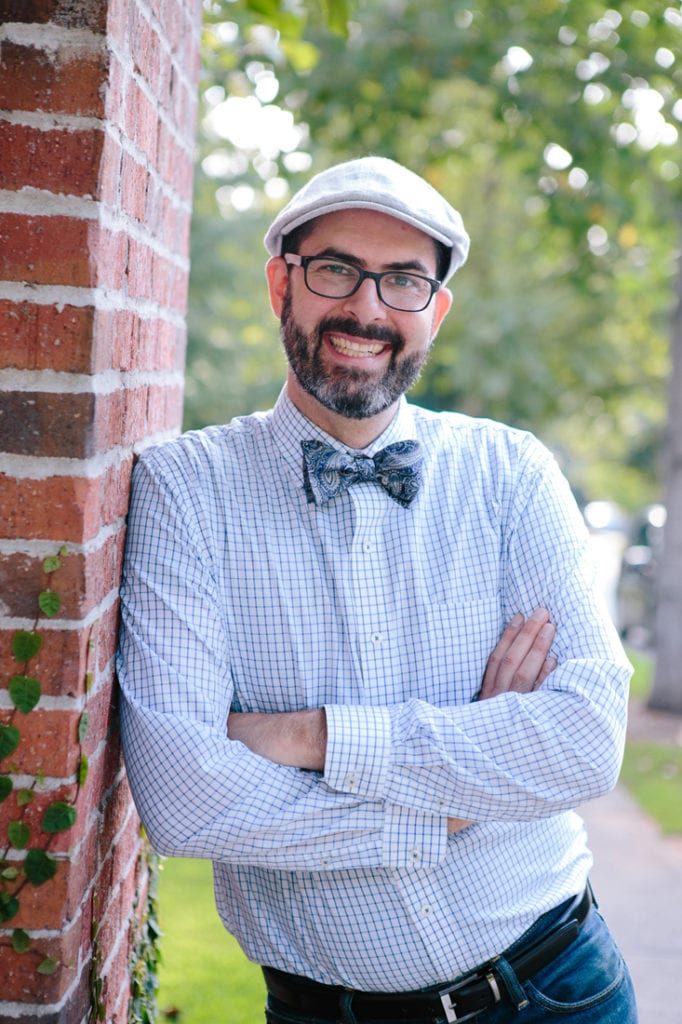 Jonah McDonald loves two things: scavenger hunts and making discoveries off the beaten path. The combination of those two passions inspired him to share what he's unearthed in a new book, Secret Atlanta: A Guide to the Weird, Wonderful, and Obscure.
"People love being in the know, especially about places that tourists don't know about," he says. "There are lots of famous places around here with secret stories."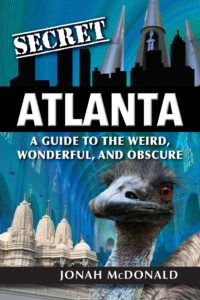 McDonald whittled his list of Atlanta oddities down to 90. With interviews, on-site visits and research, he spent a year digging up stories readers may not know about their environs. His primary approach was asking people to tell him the secret stories of their neighborhoods.
"I didn't just want head-scratchers," he says. "I was looking for things that are weird, be they stories, landmarks or other things. And I wanted a wide variety."
Readers will find stories about natural settings, such as a historic cemetery around the corner, as well as tales about well-known spots such as Centennial Olympic Park. Whatever the topic, McDonald's goal was the same: "I wanted the book to hold a surprise for every neighborhood. So you might have been born and bred in Buckhead and know a lot about that area, but now you can learn something about East Point, for example."
At the top of McDonald's "wow, that's weird" list is the time capsule at Oglethorpe University in Brookhaven. The chamber was filled with artifacts and documents and sealed around 1940 and won't be opened until 8113 A.D.
"I was floored to find a locked room called The Crypt of Civilization that was the first ever modern time capsule," McDonald says. He was also awed to discover the "Luckie lantern" at the Atlanta History Center. Lore has it that Solomon Luckie was walking down an Atlanta street during the Civil War battle when a Union shell hit the lantern and ricocheted, costing Luckie his life. At one time, the lantern stood in front of the Fox Theatre and in Underground, but its final resting place is now the History Center.
Another favorite: the story of how the R. Thomas restaurant on Peachtree Road morphed from a high-fat burger joint to a health conscious eatery serving raw veggie plates and walnut and sunflower pate.
"What most people aren't aware of is that R. Thomas himself started in the fast food industry," says McDonald. "Now, it's a late-night place to get quinoa, fruit smoothies and free range chicken wings. Even though he made his fortune in fast food, he had an epiphany and realized he needed to feed people food that would make their lives better."
McDonald is an adept storyteller who puts that talent to work at his day job as a DeKalb County park ranger. "I'm always helping people learn about their local parks and find things they might not have known about," he says. "I also get paid to tell stories and do spoken-word presentations to school groups."
The combination of his storytelling talent and his day job led to his first book, Hiking Atlanta's Hidden Forests: Intown and Out, published six years ago. With his latest, McDonald hopes to get readers repeating the odd stories he uncovered.
"I'd like people to come away with a series of awesome stories about Atlanta that they can surprise their friends with," he says. "The stories themselves aren't groundbreaking, but they can surprise, inspire or make you look at something differently. I want readers to say, 'I didn't know this about my city,' and then go out and explore."
SECRET ATLANTA: A GUIDE TO THE WEIRD, WONDERFUL, AND OBSCURE is available on Amazon and at major book retailers, as well as online at secretatlanta.com.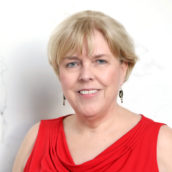 H.M Cauley
Atlanta-based writer and editor contributing to a number of local and state-wide publications. Instructor in Georgia State's Communication department and Emory's Continuing Education division.