They're not exaggerating when they say that Dahlonega is "pure gold"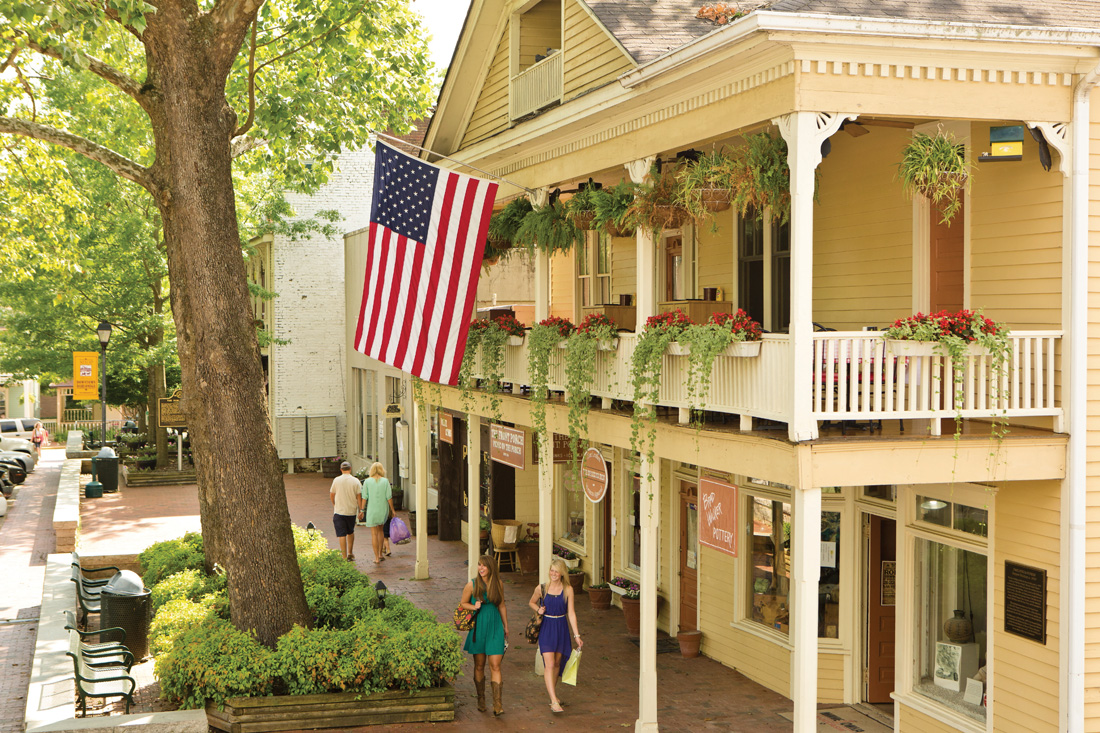 STORY: Jill Becker
Photos: Courtesy Dahlonega–Lumpkin County Chamber & Visitors Bureau
Any number of quaint little North Georgia towns make an excellent choice for Atlantans looking for an idyllic weekend escape, but I keep finding myself being drawn to one in particular: Dahlonega.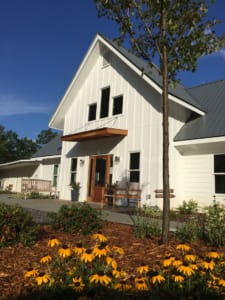 My latest visit began when my sister and I checked in late Friday night at The Limelight Inn, a new boutique property five minutes from downtown. It has just 11 rooms, each of which boasts its own patio, which we found perfect for some nighttime stargazing after a long day of exploring. With no check-in desk or on-site staff, The Limelight runs more like an Airbnb, but folks are on hand each morning to whip up a complimentary continental breakfast in the communal dining area.
Any proper visit to Dahlonega should start, as ours did, with a tour of the 19th-century town square. There are countless shops to explore, delicious wines to sample at the eight tasting rooms and plentiful artifacts to examine at the newly renovated Dahlonega Gold Museum, housed in the old 1836 courthouse.
Dahlonega was a major part of the Georgia Gold Rush back in the early 1800s (the saying "There's gold in them thar hills!" was, in fact, referring to Dahlonega), and a favorite pastime here is to take an underground gold mine tour. On Saturday, we took the one at the Consolidated Gold Mine, the largest hard-rock gold mine east of the Mississippi. It dates back to 1896, and our guide demonstrated the rough conditions and antiquated equipment miners once used to blast the gold from the quartz veins. At the Crisson Gold Mine, which was worked commercially up until the early 1980s, we panned for gold, which isn't quite as easy as it looks. We didn't strike it rich, but we did get to take home a few shiny nuggets that remained in the bottom of our pans.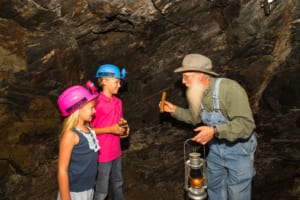 Sustenance was needed after all that panning, so we headed to lunch at a lovely little spot called Bratzeit. Owned by Doris and Gion Giossi, who hail from Germany and Switzerland respectively, Bratzeit offers a menu of German and Swiss specialties including bratwurst, schnitzel, fondue and raclette, not to mention what I swear were the best French fries I've ever tasted. Sadly, as friendly and accommodating as she was, Doris would not reveal the secret recipe.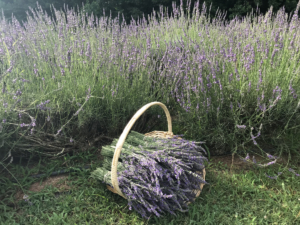 Our next stop was the Red Oak Lavender Farm. The largest public lavender farm in North Georgia, it boasts some 2,000 plants and more than 20 different types of lavender, from the Royal Velvet variety used in foods such as ice cream and lemonade to the aromatic Grosso hybrid lavender found in sachets, oils and other scented items. When you visit, be sure to stop by the gift shop, if just to take in the aroma.
Since we planned on taking in a concert that night, an early dinner was in order. The spot we chose was Spirits Tavern, right around the corner from the venue. Even at 6 p.m., it had a fun, festive vibe and a short wait for a table. The place is known for its burgers, so of course we had to try one, opting for the Dragon's Breath, piled high with fried onion straws, hickory smoked bacon, horseradish mayo and Swiss cheese. Our other pick was the sloppy-but-delicious Off the Leash, a hot dog slathered with chili, cheddar cheese, onion straws, jalapeños, Fritos and sour cream. Obviously, we weren't counting calories that day.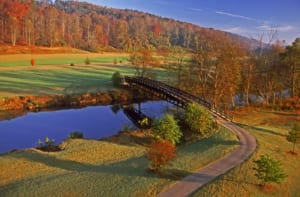 Formerly an old-fashioned general store, The Crimson Moon is now a nationally known listening room and cafe touted as "the Southeast's most intimate music venue." With just 105 chairs, music lovers are given a front row seat to acts that have included Lee Roy Parnell, Indigo Girls, Shawn Mullins, Billy Dean and The Whiskey Gentry. We were treated to some lively "swamp blues" from the band Delta Moon that caused the woman at the next table to exclaim afterwards, "I enjoyed the hell out of that."
Our Sunday began with brunch at Wolf Mountain Vineyards & Winery. A bluegrass trio played as we sat at a table looking out towards the Appalachians in one direction and rows of grapevines in the other. Wolf Mountain's brunch has a different theme each month, so one visit may be a celebration of Mediterranean and French cuisine or a tribute to the barbecue of the South the next. You'll leave feeling full and satisfied no matter what's on the menu. While there, be sure to buy a tasting flight so you can sample some of Wolf Mountain's award-winning varietals. Wine club director Stephen Smith says their goal is to "break the stigma that you can't get good wine in Georgia," and all of the ribbons and medals on the wall are proof they're doing something right.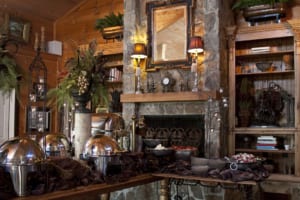 We capped off the weekend with a trek to scenic Cane Creek Falls. As we sat at one of the overlooks and watched the water cascade over the rock, I contemplated our time in Dahlonega and remembered how Mayor Sam Norton summed up his town. "It's 60 percent Mayberry and 40 percent Asheville," he told us. I couldn't have said it better myself.
DAHLONEGA, GEORGIA
dahlonega.org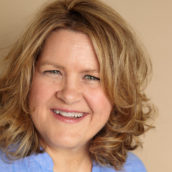 Jill Becker
Award-winning writer and editor who has penned stories for CNN, Woman's Day, Good Housekeeping, and dozens of other outlets.