CHAMBLEE STRETCHES LEGS WITH RAIL TRAIL EXTENSION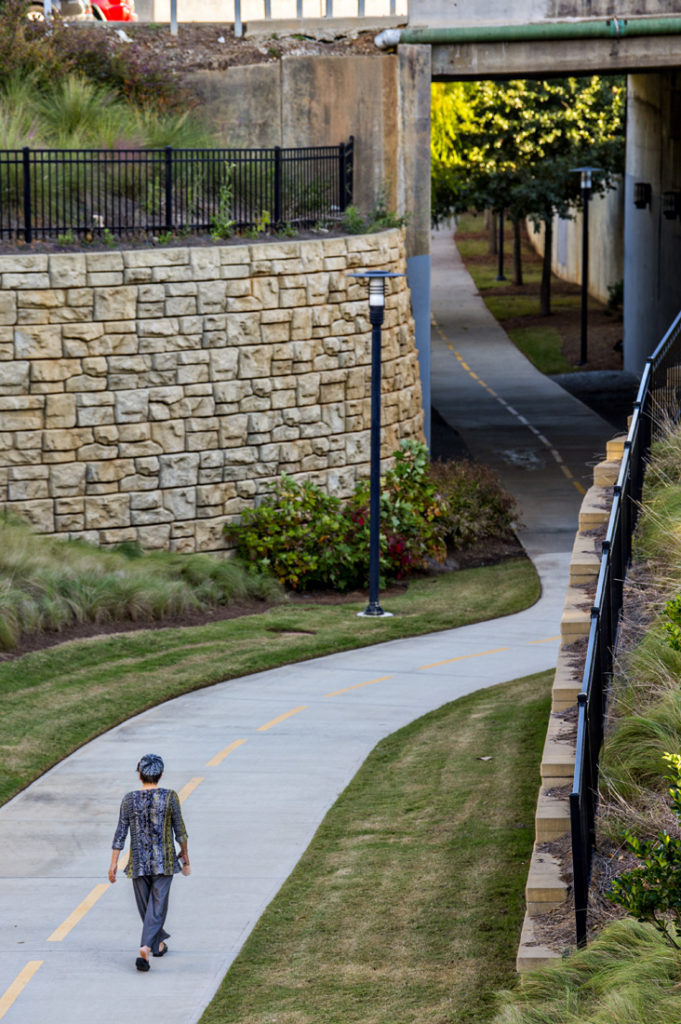 Chamblee residents might not hear the clippety-clop beat of "Happy Trails" jingling from their playlists just yet, but the city is riding high on its Rail Trail project with a big boost for expansion from a federal grant awarded this summer through the Atlanta Regional Commission's Transportation Improvement Program.
As walkability continues to play a leading role in urban living, Chamblee is paving the way for pedestrian and bicycle connectivity through its multiuse trail, now linking Keswick Park to the Mid-City District. "This funding will help further the vision we have of interconnected cities because of the trail network," says Chamblee Mayor Eric Clarkson, adding that the city has worked to bring the Rail Trail to life since 2000, revitalizing the area along the abandoned Roswell Junction Railroad line with a transit-oriented hub near the MARTA rail station.
The planned extensions include a stretch along Peachtree Road from McGaw Drive to Pierce Drive, off street between Chamblee Tucker Road and Pierce Drive in the Mid-City District, and from Pierce Drive through the Town Center district to the Doraville Assembly Development. Chamblee received $660,000 for the design of the project, scheduled for early 2021. The total cost is approximately $6.6 million.
CITY OF CHAMBLEE
770.986.5010
chambleega.gov