Best-loved Atlanta parks where your precious pups can play!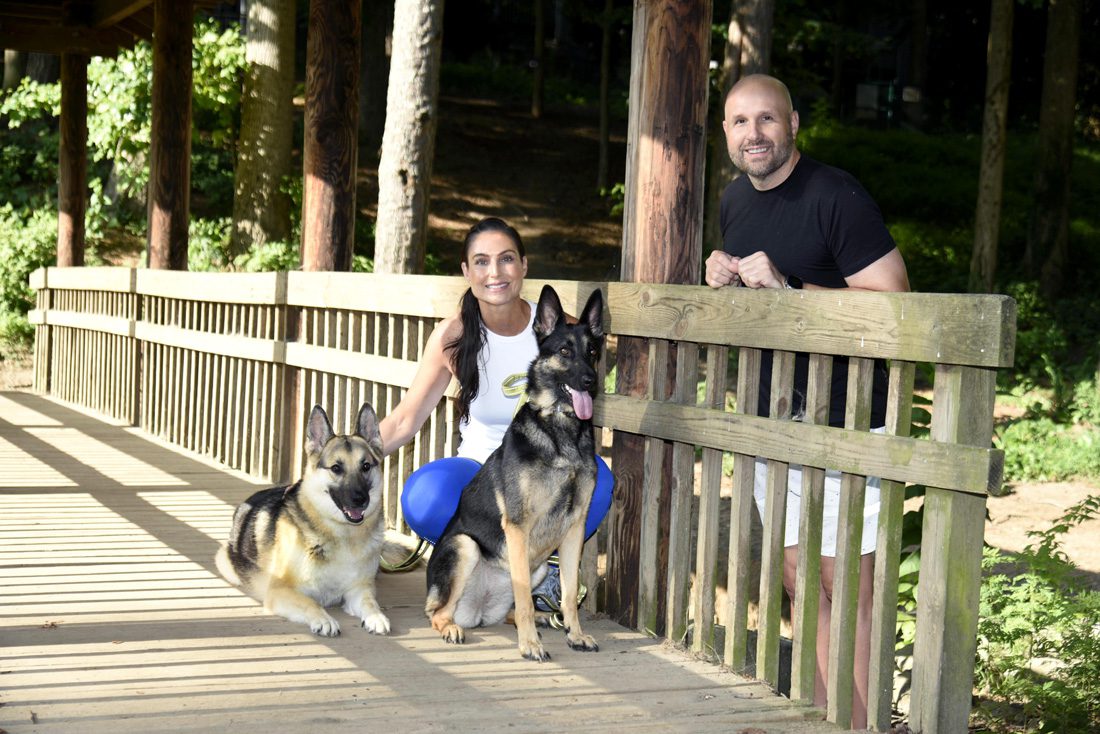 A favorite pastime of dogs and their owners is enjoying the outdoors by taking a walk or run at a neighborhood park. It's a great way for pups to get some exercise, and it also provides stimulation and interaction with other pooches.
"My dogs love having a large space where they can run since they are on a leash a lot of the time," says Nicole Nejeschleba, who lives in Buckhead with her fiancé and their two pups, Enzo and Rogue.
Nejeschleba, a volunteer at German Shepherd Dog Rescue of Georgia, frequents multiple dog parks around Atlanta with her pets. Here, we cover three of her local favorites.
BROOKHAVEN DOG PARK
This park has a dedicated space for dogs that includes one fenced-in area for dogs of all sizes. The 5.5-acre greenspace, part of the Brookhaven Park Association, was created for dogs to exercise, play, socialize and train. The association offers educational programming and dog-friendly activities and often partners with local animal rescue groups to foster animal advocacy. In the coming year, the dog park will add a new pavilion, a doggie splash pad, agility equipment, paths, benches and lighting. According to officials, the dog park side will be closed during renovations, but other areas of the park will be open for dog playing and walking.
Nejeschleba and her dogs often visit the Brookhaven Dog Park for its ample shade and smaller crowds. It's close to her house and allows her and her fiancé to interact with their neighbors in a wooded area with lots of grass and a creek running through it.
BROOK RUN DOG PARK • dunwoodyga.gov
BROOK RUN DOG PARK
Established in 2006, this park offers two acres—half wooded, half open field—for large and small pups. According to Corinne Sbaratta, CEO of the Brook Run Dog Park Association, three crepe myrtle trees were added last fall to provide more shade. The park also hosts at least three annual photo opps for dogs and parents for Halloween, Valentine's Day and a Summer Doggy Bash. Volunteers and the Dunwoody Parks Department manage and maintain the park, which offers three watering stations that are sanitized weekly.
BROOKHAVEN DOG PARK
brookhavendogpark.org
@brookhavendogpark_atlanta
FETCH PARK BUCKHEAD
Stephen Ochs created Fetch Park so dog owners can bond with their pets and socialize with their friends at the same time. The park offers annual, monthly and month-tomonth plans, and those who visit less frequently can pay for a $10 daily pass per dog. Humans are not charged to enter the park, but they can purchase cocktails from an airstream bus on the property. Dogs must be up to date on vaccines to enter and older than 8 months are required to be spayed or neutered.
Nejeschleba frequents Fetch's Buckhead park (there are five Fetch locations in Georgia) where her dogs enjoy sitting in the big metal tubs filled with water when they need to cool off. She loves that there are "Woof Wardens" who ensure the dogs are playing safely. Another bonus: The mud-free turf keeps dirty paws to a minimum.
"No matter where we take our pups, whether the park is turf, grass or mulch, we like a variety," Nejeschleba says. "Even though we watch our dogs the whole time, our favorite parks are those with other responsible owners."
FETCH PARK BUCKHEAD
fetchpark.com
@fetchparkbuckhead
PHOTO: Joann Vitelli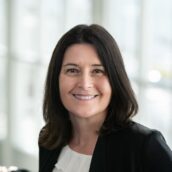 Chelsie Butler
Pets columnist at Simply Buckhead. Professional writer and editor. Proud animal rescue volunteer.