A ROOM-BY-ROOM GUIDE TO GIVING YOUR HOME AN ECO-FRIENDLY MAKEOVER.
A popular misconception about "going green" is that one individual household can't make a difference on the environment. That's simply not true. A home consumes a lot of energy and creates a lot of waste, and the choices we make, whether it's buying long-lasting furniture or using nontoxic lawn care, certainly do contribute to both the environment over time and your family's health right now.
Whether you're a novice greenie just getting started and want to make a few swaps or are looking to seriously step up your eco game, these Buckhead experts provide a variety of ways that hit home.
STORY: Karina Antenucci
PHOTOS: Sara Hanna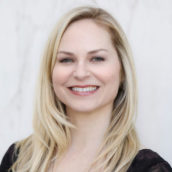 Karina Antenucci
Managing Editor and Wellness Columnist at Simply Buckhead. Blogger at Badass + Healthy.