GOING IT ALONE CAN BRING OUT THE BEST IN BOTH YOU AND THE DESTINATION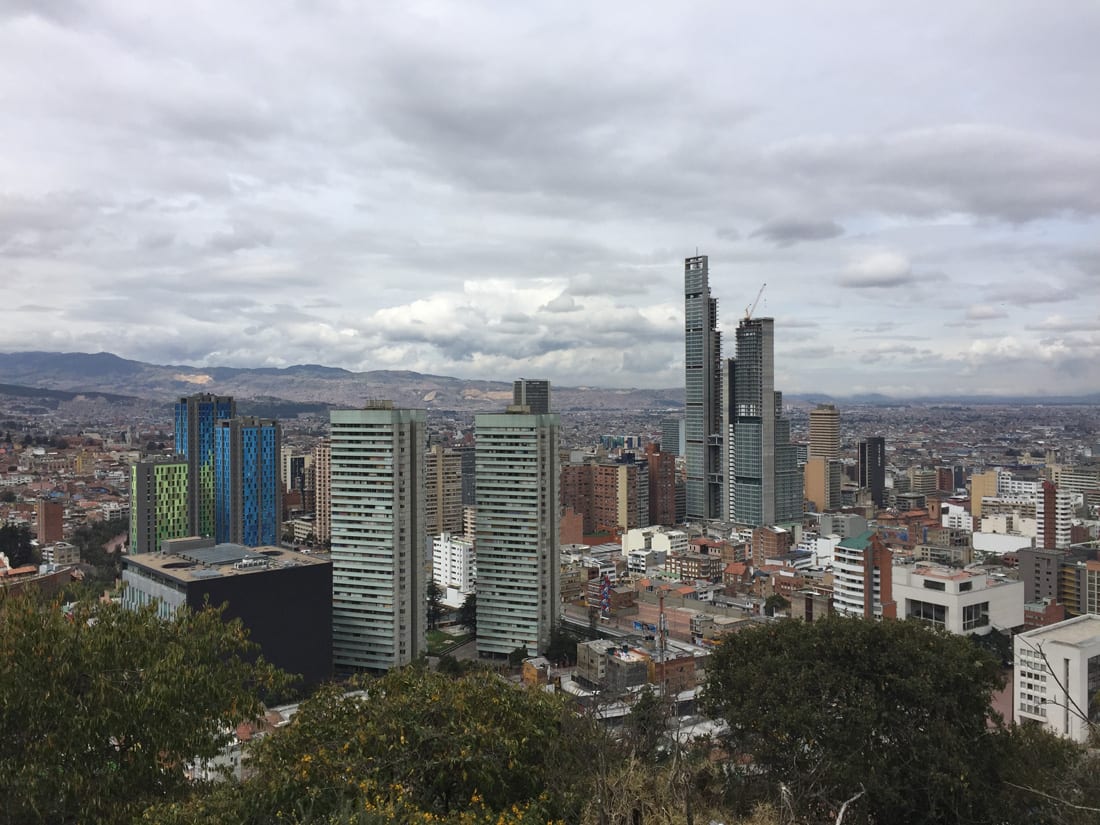 "You're going where by yourself?" I still recall my godmother, who has traveled everywhere from Antarctica to Vietnam, asking when I told her I was going on a solo trip to Colombia.
I'd been itching to visit South America and figured my 35th birthday was the perfect occasion. And thanks to available vacation days, flight times and the two luxe Four Seasons hotels in the city, Bogotá ended up being my destination of choice.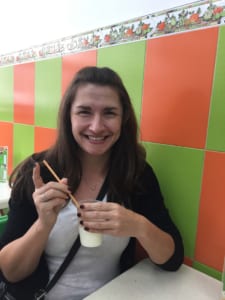 My godmother wasn't the only one feeling some nerves, though. Although I'd heard plenty of friends sing the praises of spots like Cartagena, most of them were men. And while I knew that Colombia has come a long way since the 1980s, I kept flashing back to scenes of the some of the seedier elements portrayed in films such as Romancing the Stone.
In some ways, this trip was one of the most challenging I've done on my own because of the language barrier and the stereotypes I couldn't shake. But it also ended up being one of the most rewarding. Here are three reasons I discovered why it's great to step outside of your travel comfort zone and give Colombia, or any other destination that might intimidate you, a shot.
A guide can be invaluable.
Normally, I am Magellan when it comes to exploring a new city. I spend each day walking and exploring restaurants, sights and streets. But I didn't feel 100 percent comfortable striking out on my own in Bogotá. Thankfully, the Four Seasons properties where I stayed work with a company called Hansa Tours that set me with up with the perfect guide. David, a local who's earned his bachelor's in anthropology, took me to a variety of sights such as the Plaza de Bolívar and to try some local cuisine at a fruteria and cafeteria, which is important because David knew the food there was safe. His insights and knowledge turned out to be well worth every penny I spent on the tour.
You can test out those neglected language skills.
This trip was a chance to test my rusty Spanish skills that hadn't been used since college, as few people I encountered spoke English. I remember one conversation with a waiter at the Four Seasons Hotel Bogotá in which he asked what I did for a living. I mistakenly told him I worked in movies because the word for "newspapers" is very similar, but I did manage to make it through the meal and order everything I needed. Of course, if all else fails, there's always Google Translate.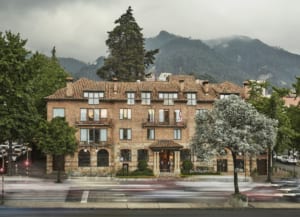 You surprise yourself.
Traveling to a country where I didn't speak the language and was a woman traveling alone made me feel vulnerable in a way I never had before. I didn't have anyone to fall back on or keep me company, but every hurdle I cleared added to my confidence. By the end of the trip, I'd proved to myself that I could embrace the challenges of a solo vacation while enjoying a memory making journey.
IF YOU GO…
Hotels:
Four Seasons Hotel Casa Medina Bogotá
Nestled in Zona G, which is known for its restaurants, this stunning property has been named a "monument of cultural interest" by Colombia's Ministry of Culture. fourseasons.com/bogotacm
Four Seasons Hotel Bogotá
The newest Four Seasons property in the city is located in Zona T and is home to two restaurants, a bar, a spa, a 24-hour fitness center and 64 guest rooms, half of which are suites. fourseasons.com/bogota
Tours:
Hansa Tours
In the business for more than 15 years, Hansa is known for its private, custom-designed group and individual tours. hansatours.com
STORY: Amelia Pavlik
Photo: Amelia Pavlik
Hotel photos: Christian Horan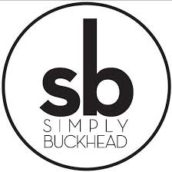 SimplyBuckhead
Simply Buckhead is an upscale lifestyle magazine focused on the best and brightest individuals, businesses and events in Buckhead, Brookhaven, Sandy Springs, Dunwoody and Chamblee. With a commitment to journalistic excellence, the magazine serves as the authority on who to know, what to do and where to go in the community, and its surroundings.