Eat, drink and raise funds for childhood diabetes research.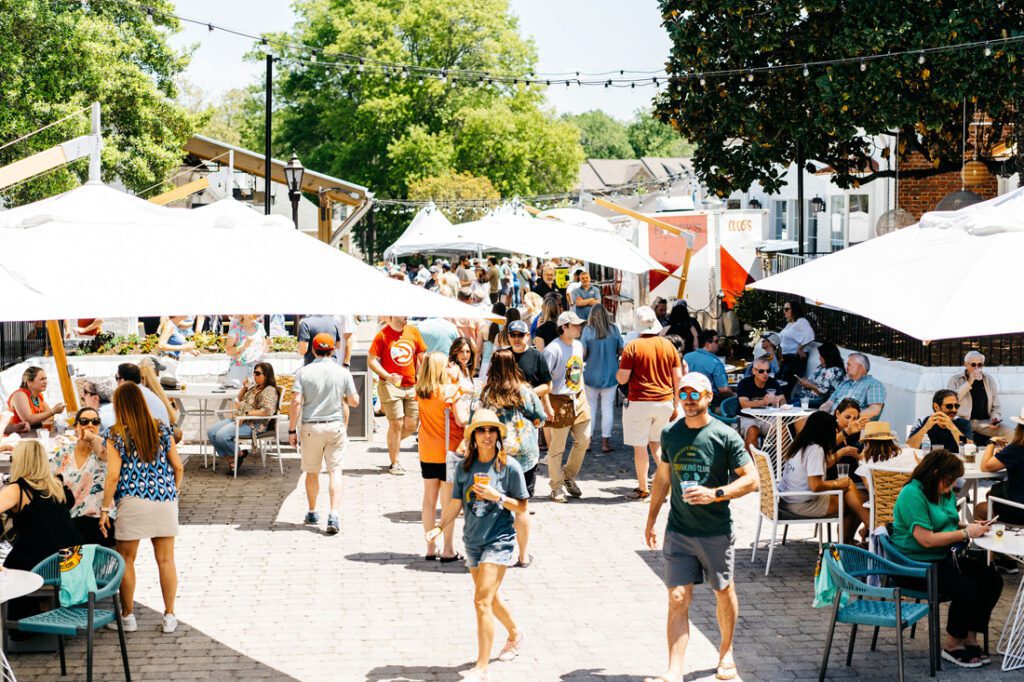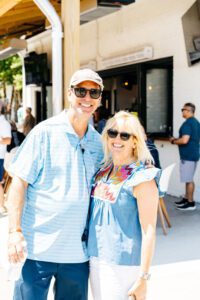 Whenever David Abes and his family traveled to Florida's 30A corridor, they enjoyed going to The Big Chill (formerly The Hub), a gathering place that featured events, restaurants, pubs and shops. "As owner of Dash Hospitality, I wondered if I could use my 38 years in the hospitality business to create a similar space at Dunwoody Village," he says.
He approached the landlords, the city of Dunwoody and Discover Dunwoody, and all were enthusiastic about expanding the existing village into a family-friendly event space with a stage, massive screen and multiple restaurants and watering holes. The renamed Village Dunwoody became a reality five years ago and met with immediate success.
In 2022, the Dunwoody resident launched the first Green Eggs & Kegs Festival that attracted 1,000 people and raised $10,000 for the Juvenile Diabetes Research Foundation. This year's April event equaled that amount and featured even more food and beverage purveyors and 18 food stations where meat was prepared on Big Green Eggs. Live music was provided by Family Truckster, Sucker Punch, and Mike Casey and Jason Martin.
"Our son was diagnosed with Type I diabetes when he was 2, and we've been heavily involved ever since," Abes says. "There have been tremendous advances in treatment options, but diabetes is managed, not cured. JDRF's mission is to find a cure."
JDRF
jdrf.org
VILLAGE DUNWOODY
thevillagedunwoody.com
Mickey Goodman
Award-winning Ghostwriter, Journalist, Content Creator.