Anguilla is a sun-soaked treasure, hidden in plain sight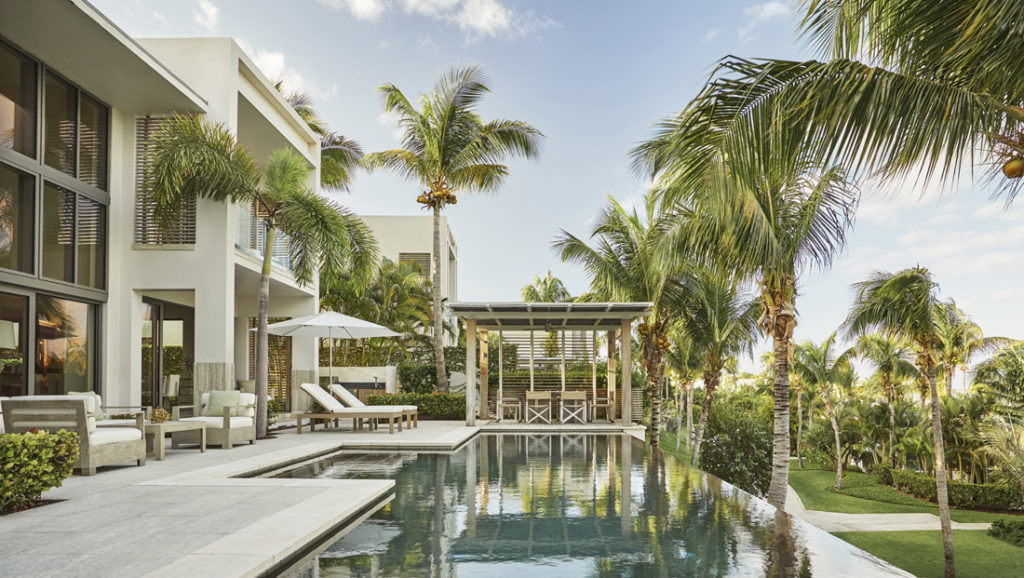 Who hasn't been on a vacation, enjoying the charms of a destination and thought, I could live like this? An article in the British edition of Condé Nast Traveller said, "It may be barren, but Anguilla has, hands down, the finest beaches in the Caribbean." This winter, a friend and I, both desperate for a getaway, decided to see for ourselves and booked a trip to the wisp of an island, just 35 square miles.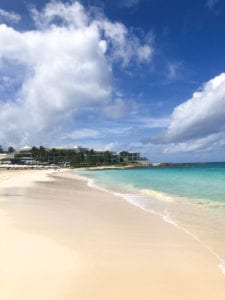 Before I arrived, I wasn't sure how to pronounce the island's name. Was it "an-gee-ah"? "Ahn-gwell-uh"? (It's the latter.) Tourism is the island's primary industry, capitalizing on the wide, sandy beaches and crystalline, azure waters. As a result, accommodation options abound, from hole-in-the-wall private rentals to over-the-top luxury resorts. We set our sights on Four Seasons Resort & Residences Anguilla. The easiest way to travel to the island, unless you're flying on a private plane (sadly, such a flight was out of our price range), is to catch a commercial flight to Sint Maarten and a small, semi-private boat to Anguilla. From the airport, I hopped aboard a Funtime Charters boat conveniently located in the airport-adjacent dock for a 25-minute trek across shockingly bright blue water to Anguilla. A short taxi ride brought us to the jaw-droppingly gorgeous resort.
It's impossible not to be dazzled. Its minimal, contemporary design highlights the natural beauty of the coast, letting the view speak for itself. The main part of the property, with its open-air reception area, hightech gym, boutique and two restaurants, sits on the point. It is flanked by freestanding villas that overlook Barnes Bay and the resort residences overlooking Meads Bay.
The 35-acre property was originally the Viceroy, then reflagged as part of the Four Seasons brand in 2016 when celebrity interior designer Kelly Wearstler worked her magic with a neutral, monochromatic color palette and clever use of textures. The rooms feel both breezy and cozy-chic. We settled into our two-bedroom suite, rented from the pool of owners, complete with a gourmet kitchen, dining area and balcony plunge pool, and set out to explore.
The pristine, natural landscape may be the star attraction, but dining is a highlight. From the 100-foot-long, infinity-edged Sunset Pool, so named because of the stunning views of the sun sinking below the horizon, I ordered creative sushi rolls and a rather magnificent mojito from the adjacent Sunset Lounge. Another day, I returned in the evening to hear live music by a local chanteuse who had many patrons up and dancing while the waves crashed on the rocks below. For lunch, we walked over to the property's ultra-casual, shoes-optional Half Shell Beach Bar for fish tacos. The resort's culinary standout is the evening menu at Salt, where the signature Anguillian risotto comes studded with conch and buttery lobster.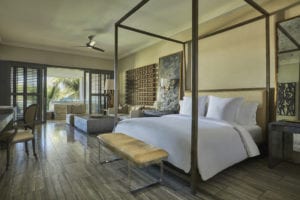 While I was largely content to soak up the sun, I could've filled my days with activities. Coached by a local expert, guests can cast a line off the rocks overlooking Barnes Bay. If you're lucky enough to reel something in, a Salt chef will show you how to roast your catch on the beach. There is gratis, non-motorized water sport gear such as snorkeling equipment, paddleboards and kayaks; a roster of fitness classes; and a luxe spa, too.
Out of curiosity, I organized a tour of some residences. From freestanding villas with private pools and beach access to smaller condo-style homes sporting spectacular views, owners enjoy full access to the resort's amenities and services, plus all the exclusivity they could want. My favorite, a five-bedroom, freestanding home, would've set me back a cool $10 million. Though it was a bit out of my price range, the prospect of having paradise at one's fingertips made it seem like a bargain. A girl can dream, right?
PLAN YOUR TRIP
Tipping, while technically optional, is expected, particularly for transportation service workers. Plan ahead with cash. The currency is the Easter Caribbean Dollar, but U.S. dollars are welcome.
Four Seasons Resort & Residences Anguilla
fourseasons.com/anguilla
Funtime Charters
funtimecharters.com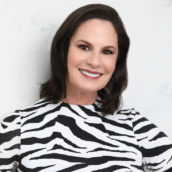 Joanne Hayes
Publisher & Founder
Joanne Hayes is a 26-year veteran of the publishing industry, having worked for 12 years as an Account Executive for an award-winning Journal Register Company newspaper group, Southern Rhode Island Newspapers, and 3 years as the Marketing Director of SO Rhode Island, a publication of the award-winning magazine company Providence Media, prior to her move to Atlanta in 2009.
Simply Buckhead Magazine was conceived by her company, ValueStream Media Group, and began publication in 2010, with Joanne at the helm as Publisher and Founder.  The publication quickly became the "must-read" publication for people who live, work, shop, dine, entertain, travel, have families, homes, and pets and participate in philanthropic efforts, and has literally been read online all over the world. 
ValueStream Media Group is a media partner and sponsor to CURE Childhood Cancer, Bert's Big Adventure, Atlanta Community Food Bank, The nsoro Educational Foundation and Joanne currently serves as a Board Member for the Atlanta Community Food Bank.