Care for the wounded in Ukraine.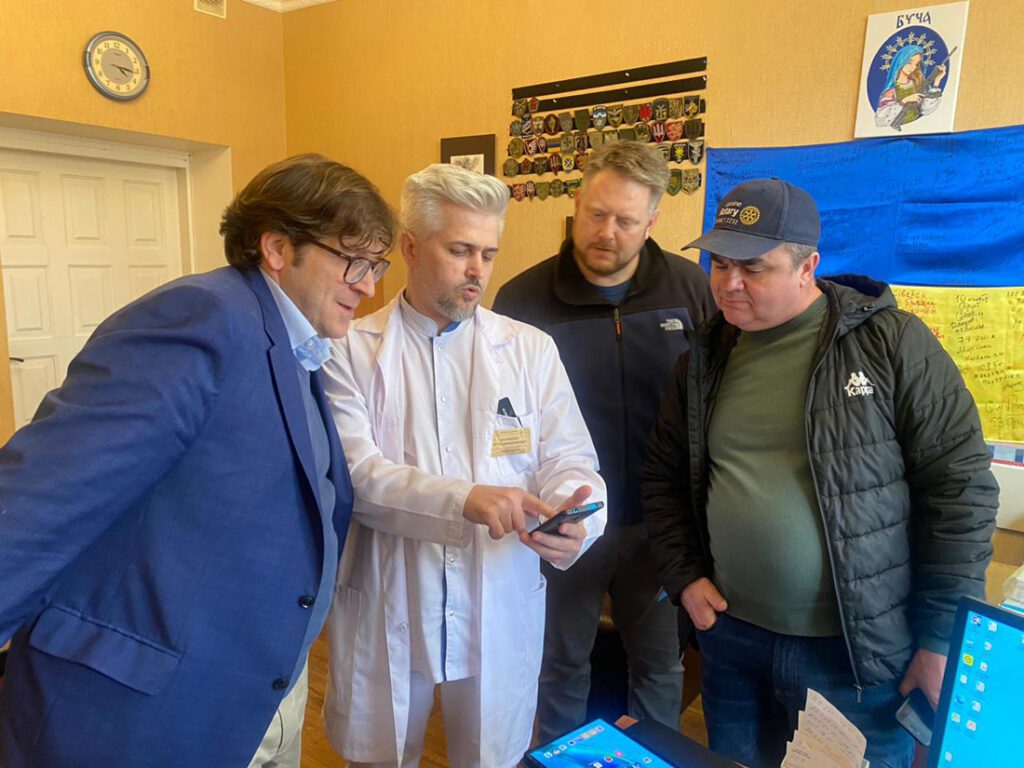 When John Daniel, co-founder of ProgenaCare Global, and Kristopher Perkins, managing director at PhaseOne Health, met at a conference, they knew immediately that their two companies should collaborate to provide wound care products for Ukrainian servicemen and women.
The result was a $3 million donation of PhaseOne's cleaning and disinfecting solution and ProgenaCare's one-of-a-kind keratin wound dressing that they personally delivered during a six-day, six city, 12-hospital visit to train Ukranian doctors and medical professionals on the proper usage. One hundred percent of the travel costs were paid by the two companies.
"I've visited many developing countries, but this war zone changed my life," says Daniel, an Ansley Park resident. "I now truly understand what 'freedom is not free' really means. The Ukrainian people are united about winning and rebuilding their country, and daily life goes on despite constant air alarms and destruction of civilian property."
Perkins says, "Surgeons and doctors work incredibly long shifts in vastly overcrowded hospitals. They are doing remarkable work, but have a critical need for ambulances."
When they returned home and began telling their story, a Louisiana company donated five ambulances, and another donor provided the $40,000 shipping costs. "There is so much need for medevac vehicles, helicopters and supplies that we need to get the word out," Perkins says. "We plan to return with the ambulances and supplies."
PROGENACARE GLOBAL
progenacare.com
@caringaccess
PHASEONE HEALTH
phaseonehealth.com
@phaseonehealth
Mickey Goodman
Award-winning Ghostwriter, Journalist, Content Creator.