SAVOR SENSATIONAL FLAVORS AT TWISTED SOUL COOKHOUSE & POURS!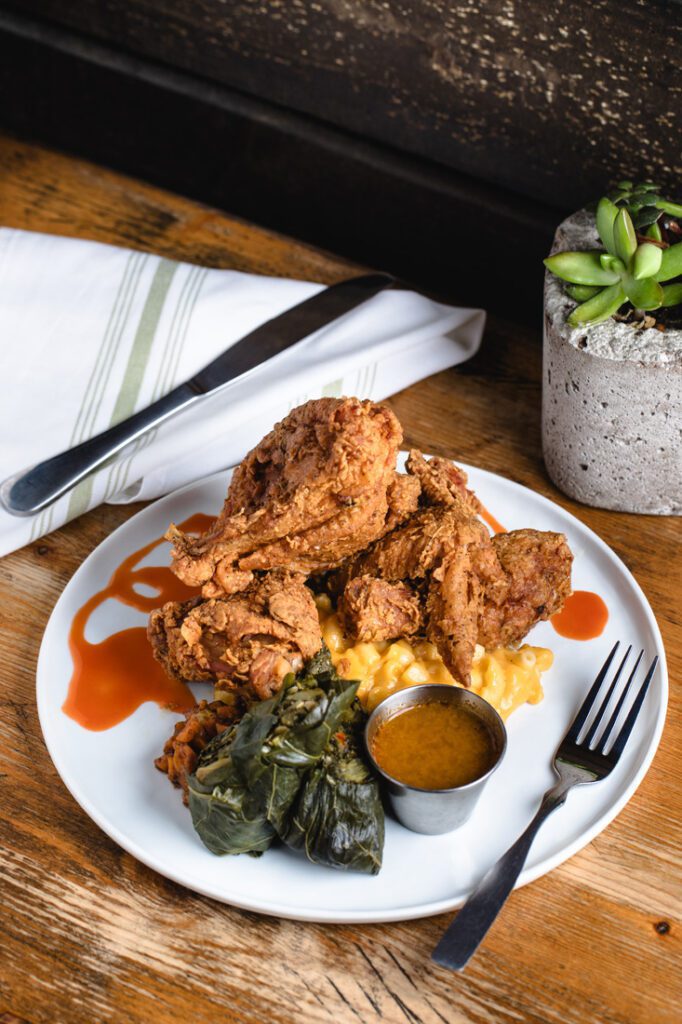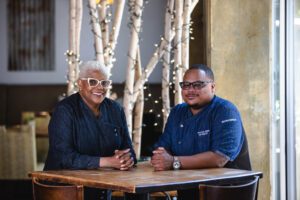 Think of soul food as basic, down-home cooking? Head to Twisted Soul Cookhouse & Pours on Atlanta's Westside for proof that even the most recognizable dishes can soar above expectations. Here, skillful chefs and bartenders routinely kick earthly ingredients into the stratosphere of deliciousness.
High altitudes are familiar territory for chef and owner Deborah VanTrece, who served as an international flight attendant for American Airlines for several years before rebooking herself into a culinary career. Her travels inform Twisted Soul's concept: International influences nudge traditional Southern dishes into "modern, global soul food."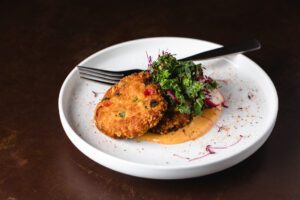 Her unique approach has racked up plenty of attention, from Food Network's Diners, Drive-Ins and Dives to the James Beard Foundation, which nominated VanTrece for "Best Chef: Southeast" in 2023. She also authored the best-selling The Twisted Soul Cookbook: Modern Soul Food with Global Flavors. The VanTrece Hospitality Group includes two other restaurants: Oreatha's and La Panarda. Twisted Soul's kitchen is helmed day-to-day by Executive Chef Robert Butts, a two-time Taste of Atlanta winner and James Beard Burger Battle Champion. You're in good hands.
Twisted Soul's main and brunch menus offer something for most any palate. Whether you're hankering for a few bites or a hearty meal, yearning for familiar flavors or exotic spices, hoping to dig into Southern culinary classics or try something new, you'll find it. The dining room's earthy color scheme, wood tables and concrete floor set a casual vibe, but preparations and presentations are upscale.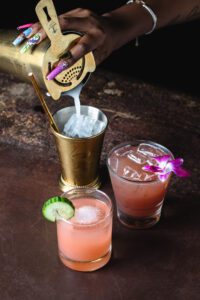 Start with a refreshing drink. The signature cocktail menu, overseen by Kursten Berry, showcases seasonal ingredients in innovative concoctions with fun names. Dream of Spring is a gentle mix of bourbon, strawberry-tarragon syrup, citrus and rhubarb garnished with flowers resting on egg white foam. The summery Vivrant Thing blends blanco tequila, watermelon, cucumber, basil, elderflower liqueur and lime juice. Little Miss Staycation combines rye whiskey, sorrel, ginger, orgeat and lime juice into a zesty, tiki-esque sipper. A global mix of wines, beers and spirits is also available.
The best-selling dish is Southern marinated fried chicken that's available on all menus and sticks around even when the lineup changes every three months to reflect the season. "This dish put Twisted Soul on the map," a smiling server says. One bite proves why. Each piece of the half-chicken serving boasts crispy skin and juicy meat that's cast iron pan-fried to sheer perfection. It's served with decadent three-cheese macaroni, sweet potato apple chutney and a collard green roll that's visually stunning and mild enough to win over anyone who usually avoids collards.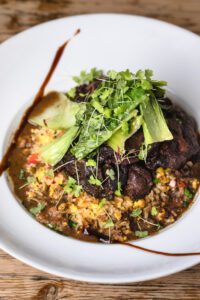 Hoisin oxtails rank as the second best-selling entree. Tender braised meat falls off the bone, its savory umami touched with sweet Cantonese flair. The accompanying vegetable fried rice and baby bok choy sauteed with ginger and garlic continue the Asian-fusion theme.
A server suggested smoked lamb tenderloin, sorghum spare ribs and tarragon mustard grilled chicken wings as popular favorites. But the Kerala-style blackened grouper proved to be an excellent choice. The fish is cooked to ideal flakiness and gets a spicy kick from the Indian- inspired curry sauce puddled around it and the stewed coconut rice and beans. Kale jalapeño slaw adds a layer of flavor and crunch.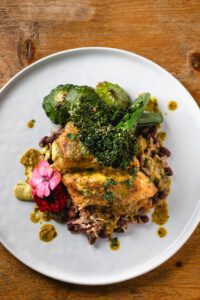 Southern Fattoush salad is a fresh, colorful combination of lettuces, cucumbers, radishes, carrots, onions and peppers topped with cornbread croutons. It's plated as a crescent cradling a container of basil buttermilk or red wine vinaigrette dressing. Among the small plates, shrimp and crab croquettes offer a delightful combo of flavors and textures. Sweet seafood is cooked into crunchy cakes topped with tart/ spicy citrus remoulade and tender kale cabbage slaw. The warm house bread service is satisfying comfort with its small, soft sweet potato biscuits and cornbread drizzled with cardamom butter and honey.
Desserts can be shared if a few bites will satisfy yet small enough that ordering one per person doesn't seem greedy. The sweet potato cheesecake tart's sweet, soft interior and dense, crunchy crust are a tasty match. The bourbon peach cobbler and lemon blueberry bundt cake were devoured by neighboring diners through smiles.
The brunch menu overlaps with lunch/dinner with a few additions. The blackened fish Benedict was tempting, but we couldn't resist the Southern fried chicken. Just about everyone at nearby tables ordered the Dirty South Fried Chicken Omelet that looked as decadent as it sounds. A server recommended we try the sweet potato churro French toast on our next brunch visit: "It's mmm, 'chef's kiss,'" she says, which applies to everything we sampled.
Count Twisted Soul among Atlanta's dining stars.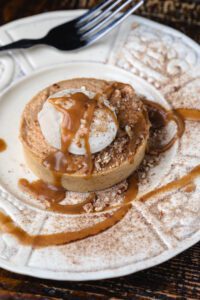 Twisted Soul Cookhouse & Pours
404.350.5500
twistedsoulatl.com
@twistedsoul
Prices: Small plates, $6-22; sandwiches, $15-20; salads, $12-16; entrees, $24-42; desserts, $12; signature cocktails, $14-17.
Recommended: Dream of Spring and Vivrant Thing cocktails, Southern marinated fried chicken, Kerala-style grouper, shrimp and crab croquettes, sweet potato cheesecake tart.
Bottom line: Award-winning, chef-driven gastro-lounge that serves high-quality fare in a casual, inviting environment.
STORY: Hope S. Philbrick
PHOTOS: Erik Meadows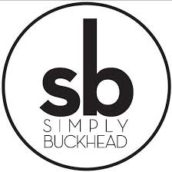 SimplyBuckhead
Simply Buckhead is an upscale lifestyle magazine focused on the best and brightest individuals, businesses and events in Buckhead, Brookhaven, Sandy Springs, Dunwoody and Chamblee. With a commitment to journalistic excellence, the magazine serves as the authority on who to know, what to do and where to go in the community, and its surroundings.