Youth leading youth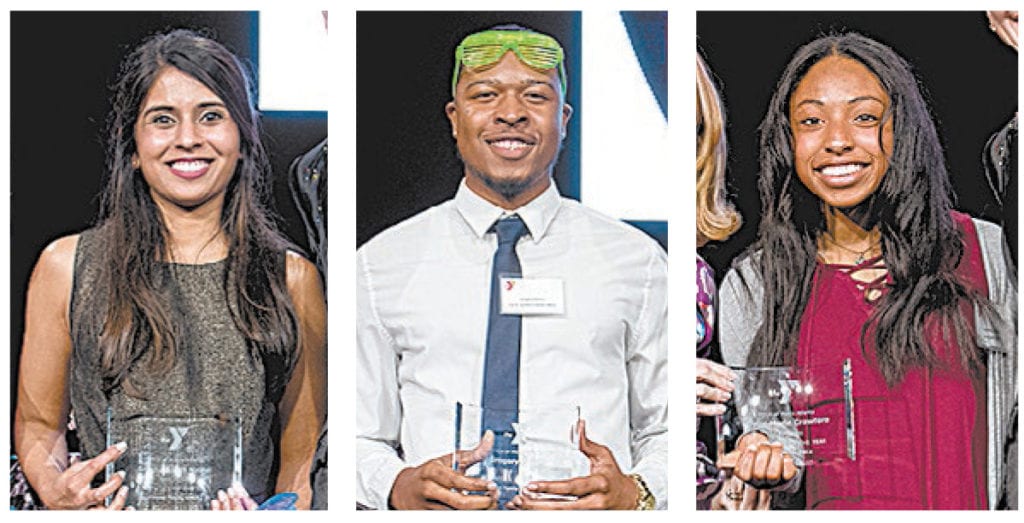 That old expression "It takes a village to raise a child" could be a mantra for the Cowart Family and Carl E. Sanders YMCAs, both in Buckhead, where volunteers enrich the lives of participants. The best of the best of the YMCA across the city were honored in February at the Celebration of Community Champions: 2020 Vision event at the Cobb Galleria.
Among those saluted were Sanders Y's Volunteer of the Year, Buckhead resident Gregory Burns, who began his two-year stint volunteering as an intern while he was a student at Georgia State University. After graduation, he was asked to join the staff. "At the Y, everyone builds you up and gives you what you need to be successful in life," he says. Dunwoody resident Anisha Rohit Nathu was named Volunteer of the Year at Cowart for serving as a role model for the 50 teens she has mentored for the last two years. "I understand what they are going through and hopefully help them deal with it," she says. Nathu, a dentist, encourages teens to be the best version of themselves.
Cowart Teen Leader of the Year Taylor Marie Crawford of Brookhaven began volunteering with Kiddie Kickers soccer five years ago, then moved on to the Junior Club and Advanced Leadership Academy. She is currently a member of the Cowart Family Teen Leaders Club and a soccer referee. "Leaders Club has given me the hunger to make good changes in this world," she says.
For more information visit ymcaatlanta.org.
Mickey Goodman
Award-winning Ghostwriter, Journalist, Content Creator.