How an unwitting philanthropist fashionista— along with the help of a few furry friends—made a name for himself on the Atlanta style scene.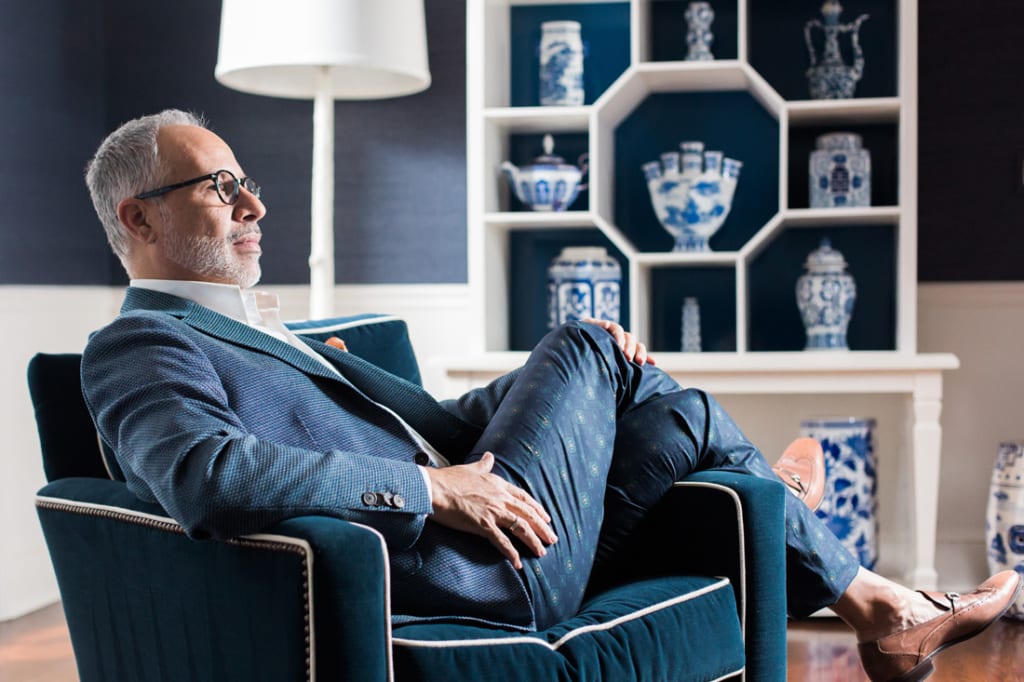 In an industry often lampooned as ditsy and shallow, Atlanta style guru E. Vincent Martinez is a beacon of conscientiousness and sincerity. So genuine is he, in fact, that in the middle of discussing his biggest philanthropic success to date—the 10th annual Doggies on the Catwalk runway show—the otherwise stoic fashion design instructor at the Art Institute of Atlanta in Sandy Springs struggles to force back tears of pride.
"In honor of our tenth year," Martinez says with a sniffle, "Canine Assistants [the nonprofit to which Doggies donates its yearly proceeds] gifted a service dog with my namesake." He briskly rifles through photos on his iPhone, then stops on a pic featuring a doe-eyed doll of a black Lab sprawled across an anonymous rug. "They named this puppy Vincent, and he will grow up to service someone in need."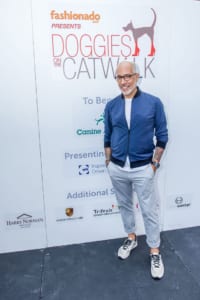 Leading with his heart doesn't appear to be a recent turn of character for Martinez. On a mid-July lunch break at Phipps Plaza, in between sips of latte and the occasional wave to adoring passersby, he rattles off a resume of pursuant good intentions so extensive it would make Eleanor Roosevelt blush. His parents immigrated to Miami in 1970 during the second Cuban wave, when Martinez was 5. After earning a BFA from Barry University, a fellowship to the Penland School of Crafts, an MFA in photography from the Rochester Institute of Technology and, ultimately, his teaching certification from Georgia State, Martinez began his current career trajectory by joining Atlanta's Grady High School faculty in 2002. There, he created the school's nationally renowned fashion program, Urban Couture, which led him to receive a Teacher of the Year honor in 2007. Doggies on the Catwalk debuted to citywide acclaim that same year, followed two years later by the inception of Fashionado.net, his popular style blog and online hub for all things Atlanta fashion.
"That culmination of being the only high school in the city doing fashion design, then Doggies on the Catwalk, and then Fashionado just put me in a very particular space," Martinez explains of his semi-meteoric success. "I was just enjoying what I do, and the next thing you know, all of these connections are coming [my way]."
Today, those connections include a spot on the planning committee for Nordstrom Designer Fashion Director Jeffrey Kalinsky's NPO brainchild, Jeffrey Fashion Cares; regular appearances on 11Alive's "Atlanta & Company" and CBS46 News' "Atlanta Plugged In"; and VIP invites to nearly every major East Coast fashion event from Charleston to NYC.
"I didn't even know what media creds were eight years ago," Martinez marvels, "and suddenly I'm doing red carpet events and being called a member of the media. I'm like, 'I'm not a journalist; where is this coming from?' But now I've embraced it."
With each relationship forged in his ever-expanding network of influence, the immigrant boy turned local celeb rarely fails to turn the attention away from his own ego and toward a worthy cause. The next big move slated for Martinez's charitable agenda, appropriately enough, will be the establishment of the Fashionado Scholarship Fund, which will raise cash to help student designers nationwide both produce their senior collections and seed their initial, postgrad career ventures.
"The difference between those who do things to get attention and those who do things from the heart is night and day," he says. "I haven't done anything intentionally to be in the spotlight, I just did what I loved and did it well."
STORY: Neal Howard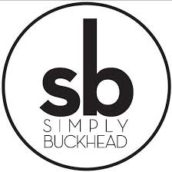 SimplyBuckhead
Simply Buckhead is an upscale lifestyle magazine focused on the best and brightest individuals, businesses and events in Buckhead, Brookhaven, Sandy Springs, Dunwoody and Chamblee. With a commitment to journalistic excellence, the magazine serves as the authority on who to know, what to do and where to go in the community, and its surroundings.