What makes someone a rising star?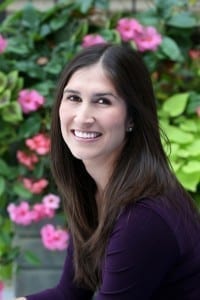 To me, it's a person with undeniable talent and perseverance who is finally being recognized. A person who's finally seeing a return on hard work and calculated risk. Someone who, when you're around them, gives off an energy that makes you want to chance it all for a dream. These attributes belong to all the determined faces that grace our cover. As I learned each of their stories, the common thread is a tenacious attitude that propelled them to their current success and will no doubt lead them to further greatness. There are many talented, intelligent and creative people in this world who never gain recognition. What makes our rising stars different is a refusal to back down until they reach their maximum potential.
After falling in love with aviation as a kid, Jamail Larkins washed airplanes and sold flight manuals to get into the cockpit. Today he is the 31-year-old CEO of airplane brokerage Ascension Air. Comedian Mia Jackson put her courage on the line during an open mic night in front of an all-male audience and worked the local comedy scene for a decade before leaving her day job last year. In July, she makes her network prime time debut on NBC's "Last Comic Standing." English may not have been Christina Oh's first language, but she spoke fashion flawlessly and became a style icon who, when she attending runway shows, is working on the development of her high-end fur line. Blood, sweat and tears were all part of making it in the big leagues for Hawks forward/ center Mike Muscala and Braves pitcher Alex Wood. These two 20-somethings have worked toward their athletic goals nearly every day of their lives.
None of our risings stars had an easy path to success. They fought hard to make it to where they are today and are finally enjoying the fruits of their labor. We're honored to be giving them well-deserved recognition, but know we won't be the last ones to do so. Remember their names and faces because you'll see them again— on television, in newspapers and, lucky for us, maybe eating next to us at our favorite Buckhead restaurant. After all, rising stars are just regular people with an extraordinary drive to do something great.
Giannina Smith Bedford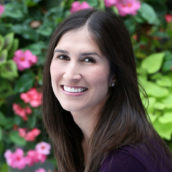 Giannina Bedford
Giannina S. Bedford is multi-faceted writer and editor. Her work covers design, travel, food and business. She's penned Simply Buckhead's home feature since inception and held a variety of editorial roles at the magazine. Her freelance work has appeared in Condé Nast Traveler, USA Today, Virtuoso Life, Hemispheres and TravelandLeisure.com. She also contributes regularly Atlanta Business Chronicle. Fluent in Spanish, Giannina was born in Miami and grew up in Brazil, Chile, Hawaii and Australia. She currently lives in Dunwoody with her two kids and husband.