Artist Adrina Richard specializes in practical pottery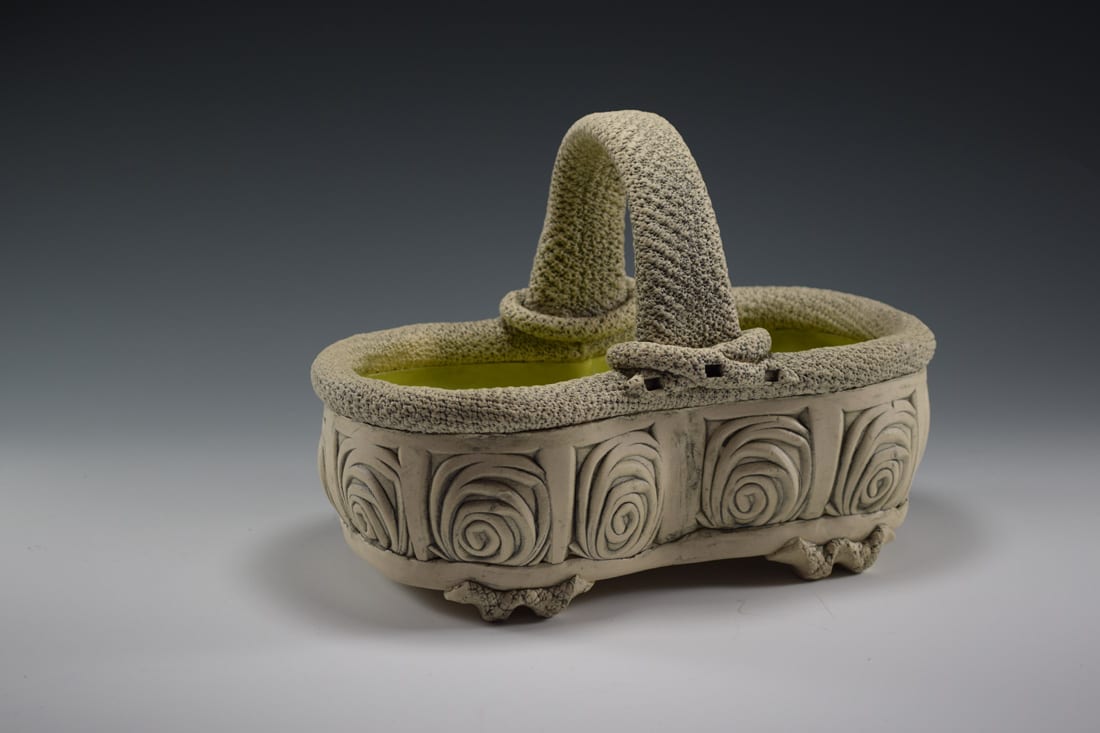 STORY: H.M. Cauley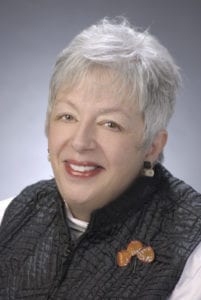 As far back as her teen years, Adrina Richard, 72, has been fascinated with ceramics. "I read about primitive pottery, collected pottery and bought pottery," says the Brookhaven resident. "Why? Beats me! I just know I've always been drawn to anthropology, archaeology, historical things and what people did in ancient times."
Richard moved from New York to Atlanta to attend Georgia State before embarking on a career as a bookseller that included 35 years as Oglethorpe University's bookstore manager. In 2003, five years before she retired, a friend convinced Richard to attend a pottery-making session at MudFire, a gallery and studio in Brookhaven that has since moved to Decatur. Suddenly, those seemingly disconnected interests came together.
"I got hooked," she says. "By the time I retired, I was going to MudFire as often as I could. I'd never taken an art class and wasn't even sure I could do it, but I picked brains, went to about 80 workshops with potters all over the country, read books and went to meetings to learn."
Richard was soon turning out so many pieces she was running out of room at home and started giving her creations away. "It gets to the point where people don't want to see you coming anymore," she says with a laugh. "Then someone at MudFire said I should sell my work. I put a few pieces in a show in Decatur, and they sold."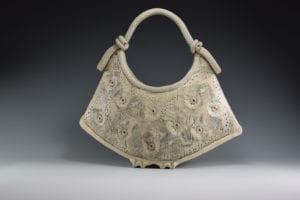 In 2009, Richard was featured as an emerging artist at the American Craft Council show in Atlanta. "There I was with other 'emerging' artists in their 20s when I was in my 60s," she says. "But I was ecstatic and delighted that anyone would think my work was good enough to buy."
Since then, producing pottery has been Richard's second career, and she's been accepted as a member of the Piedmont Craftsmen and the Carolina Designer Craftsmen Guild, based in Raleigh, North Carolina. She attributes much of her success to her pieces all being practical as well as decorative. Every bowl, basket, tumbler or plate is food-safe "so you can look at them, enjoy them and use them as well," she says. Many are decorated with designs inspired by her love of Chinese and pre-Columbian artifacts, and from her family.
"I'm first generation American-born Armenian, and all the women in my family made things with their hands; they crocheted, knitted and cooked," she says. "The little roses I use on some designs are a stamp I copied from lace my grandmother made. Another pattern that looks like a hot air balloon is also one she made. I love textures and layers, so I work with wet slabs so I can layer designs."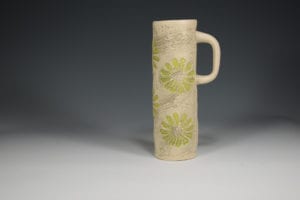 Richard put a kiln in her garage and can now finish pieces at home. The final creations are priced at $38 to just over $500.
"The thing about pottery is that you don't have to have ceramic anything," she says. "It's becoming more of an art statement than a utilitarian thing. But I'm still fascinated knowing that ancient peoples found the clay beneath their feet and figured out how to make it hold water or food. It represents how enormously inventive people are."
To view Adrina Richard's pottery pieces, visit adrinaearthworks.com.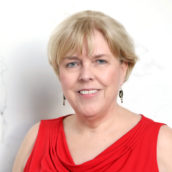 H.M Cauley
Atlanta-based writer and editor contributing to a number of local and state-wide publications. Instructor in Georgia State's Communication department and Emory's Continuing Education division.