Introducing babies to allergenic foods can prevent allergies.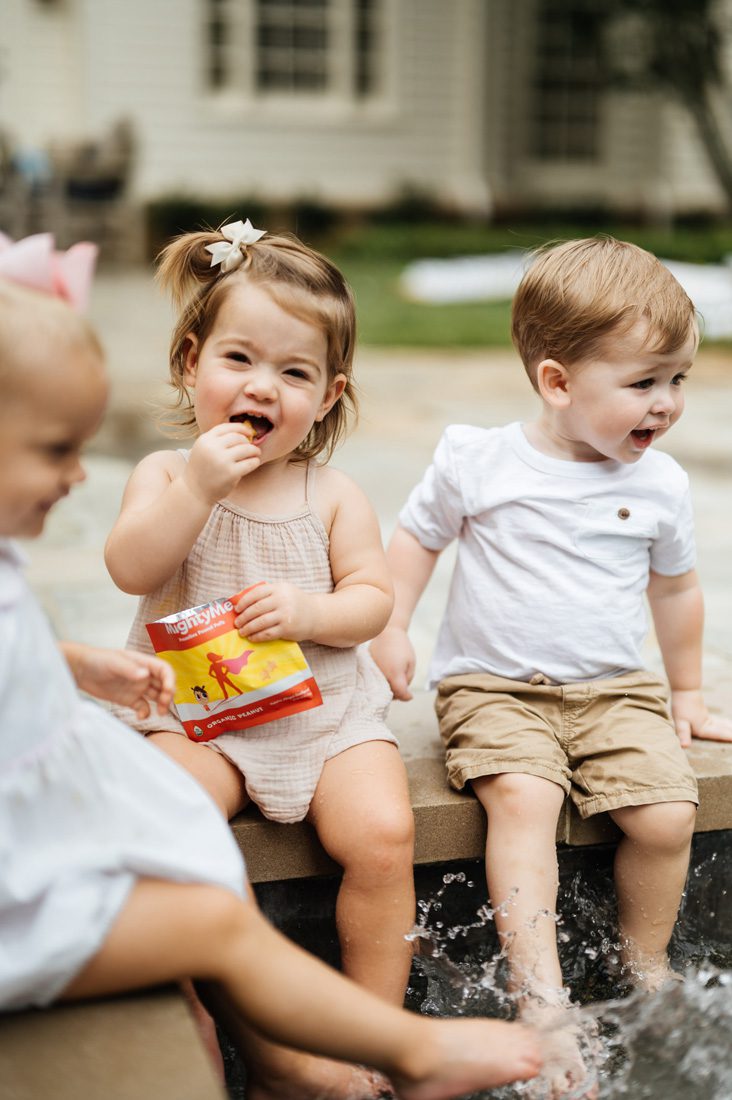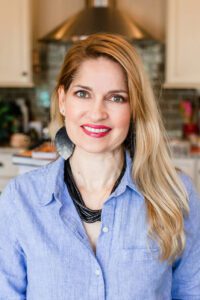 When their babies are 4 to 6 months, parents are encouraged to introduce solid foods, including the nine most common food allergens. This isn't only for nutrition and developmental reasons, such as teaching kids to pick up and swallow, and about flavor and texture, though. It's also a key step in preventing allergies to milk, nuts, fish, shellfish, crustaceans, eggs, wheat, soy and sesame. Research indicates that the risk for food allergy increases when introduction is delayed until 12 months.
"Parents often experience so much fear around introducing allergenic foods, yet the risk is much higher to kids when we don't introduce them early on," says Sherry Coleman Collins, registered dietitian at Southern Fried Nutrition and spokesperson for the National Peanut Board.
Here are her helpful tips for how to get common allergens into little diets.
Healthy Thinking
From tree nuts to shrimp, allergenic fare is healthy and nutritious. Temper your fear of introducing these foods to baby by thinking of them as part of a nourishing diet. "More than 90% of children do not develop food allergies. If they do, the reactions in infancy are typically pretty mild and much less severe than in older children," Collins says.
Quantity Matters
While quantities vary by baby size, in general, aim for 2 teaspoons of allergenic food per feeding. "We want to get enough of a food to avoid the allergy but don't want it to be an unpleasant experience," Collins says.
Responsive Feeding
Never force-feed children if they are uninterested in eating what's in front of them. Collins suggests looking to your baby for cues like turning their head or throwing the meal on the ground to show they're not hungry or all done.
Introduce It Well
Feed babies new foods when they're feeling well and start early in the day before a nap to observe them for ideally two hours post introduction. "Don't start with a sick baby who has an ear infection or upset tummy because it can confuse another issue with food allergy reaction," Collins says. "The most common food allergy reactions are vomiting and hives all over the face, neck or torso, which usually happen within minutes but can take up to two hours." A rare but more severe reaction, called anaphylaxis, may include lethargy, crying a lot more than normal, pawing at the mouth or difficulty breathing, and requires immediate medical attention.
Keep It Up
Once it's successfully introduced, keep the food in the diet and offer it two to three times per week. "This consistency lowers the risk of developing allergies down the road," Collins says.
SAMPLE MENUS
Coleman shares a few solid meal options to complement breast milk or formula, which is still an infant's priority nutrition until 12 months old.
BREAKFAST: 
¼-½ of a well-cooked boiled egg with 1 tablespoon mashed avocado
Iron-fortified infant wheat-based cereal with 2 teaspoons peanut butter and mashed banana
LUNCH:
Well-cooked ground meat, such as beef or finely shredded chicken, moistened with breastmilk or formula
Mashed tofu l Mashed beans or lentils
SNACKS:
Peanut butter or mixed nut infant puffs like, pictured above, Mission MightyMe (missionmightyme.com) (as is or mix with breastmilk or formula to make a slurry)
Well-steamed broccoli or baby carrots
2 to 4 tablespoons unsweetened whole milk yogurt
DINNER:
Well-cooked and mashed fish (no bones) with well-cooked sweet potato wedges
Mashed tofu with quinoa or brown rice mixed with soft-cooked veggies or lentils
SOUTHERN FRIED NUTRITION
southernfriednutrition.com
@dietitiansherry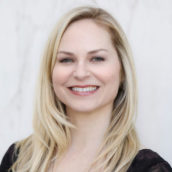 Karina Antenucci
Managing Editor and Wellness Columnist at Simply Buckhead. Blogger at Badass + Healthy.