ATLANTA-BASED DESIGNERS TAKING IT TO THE NEXT LEVEL.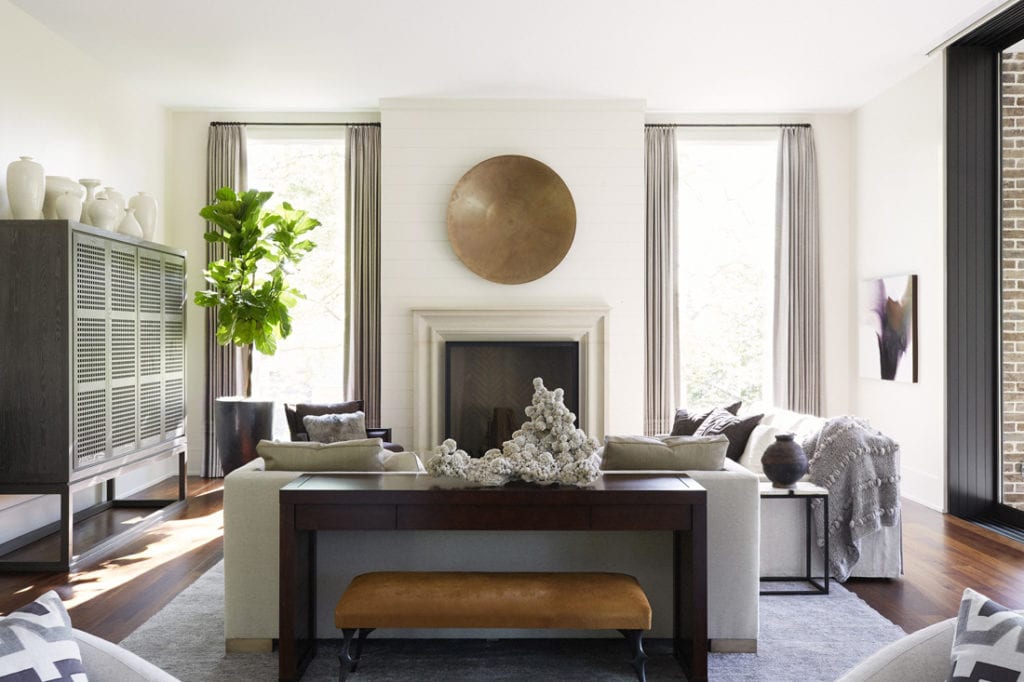 Atlanta is known as a high caliber interior design city, boosted by the Buckheadb ased Atlanta Decorative Arts Center and the numerous architects and designers who call the city home. These influential creatives are leaving their marks, not only on the local interior design scene, but the international landscape. Here, we highlight a handful of established and burgeoning names from our community.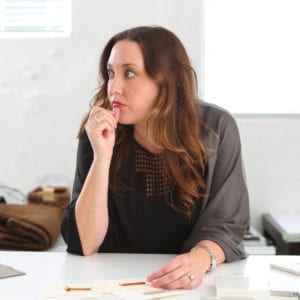 KAREN FERGUSON
HARRISON DESIGN
Karen Ferguson's award-winning designs earned her the 2019 Southeast Residential Designer of the Year award, presented by ADAC and Veranda. With a bachelor's degree in furnishings and interiors from the University of Georgia, she launched Buckhead-based Harrison Design's interior design practice in 2000 and remains the firm's director of interior design in Atlanta. Her expertise stretches from space planning to selecting custom finishes and furnishings. Recent projects include a rustic-yet-modern lake house in Blue Ridge and a refresh of a classic Hawaiian cottage in Maui.
"Inspiration is all around and, in my case, comes from many different places, including nature, art and travel," Ferguson says. "I do not have a signature style because I work with all different architectural styles and customize interiors for each client's unique taste. I encourage all my clients to avoid trends and focus on a timeless design."
---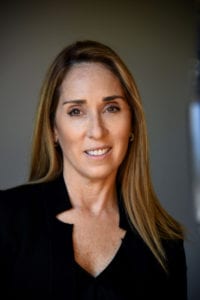 VERONICA FLAM
VERONICA FLAM ATLANTA
A native of Monterrey, Mexico, and now a Buckhead resident, Veronica Flam takes her inspiration from European trends and master designers such as Ferris Rafauli. She opened her first studio in San Pedro Garza García, Monterrey, in 2000 and has since expanded her brand to Mexico City and Atlanta. Her showroom at AmericasMart features furniture and accessories from high-end European and Latin American brands, and as a designer she strives to keep clients' lifestyles top of mind.
"My only signature design style is that it has to always look comfortable, cozy and very elegant," Flam says. "For me, quality is the most important thing. I believe in quality goods, and once I understand what the customer wants, my job is to get the right design in the look, colors and concept in each room of the project."
One of her favorite recent projects includes outfitting a penthouse at the Solaris Residences in Vail, Colorado.
---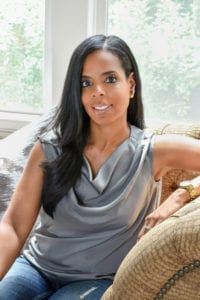 IMANI JAMES
IMANI JAMES INTERIORS
Imani James discovered her passion for interior design more than 15 years ago while decorating her own home. She's since studied design at the British Academy of Interior Design in London, the Istituto Marangoni in Milan and the Paris American Academy in France. Her globally influenced, high-end residential projects use internationally sourced materials and combine today's trends with classic silhouettes to create livable luxury. Her work earned her the Black Interior Designer's Network AA Top 20 Interior Designer Award in 2017.
"My signature design style includes a timeless, classic foundation emphasized with statement-making artwork," says Buckhead-based James. "While I am fond of luxurious fabrics such as velvet and silk, I also appreciate the durability of other textiles that are a better fit for a family-friendly environment."
To stay up-to-date on design developments, James attends international design trade fairs and exhibitions, and draws inspiration from her many travels. A recent project involved the multi-phased renovation of a 1980s Buckhead residence that was inspired by a trip to the South of France.
---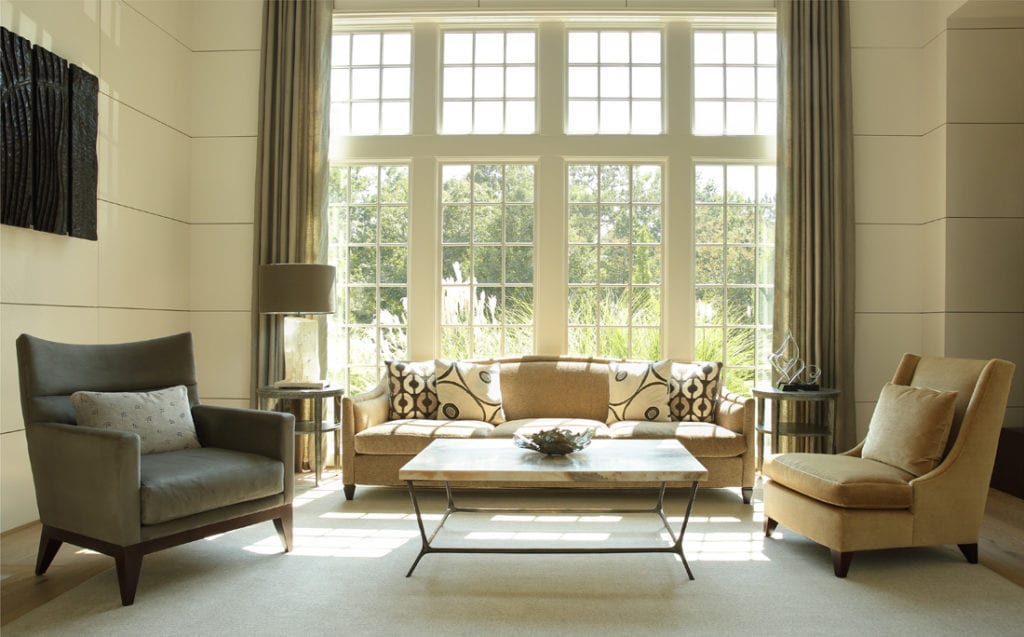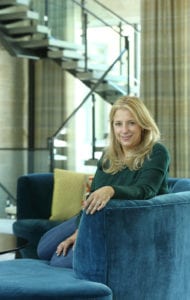 TISH MILLS KIRK
TISH MILLS INTERIOR DESIGN
Tish Mills Kirk has spent two decades creating spaces that reflect her clients' personalities.
"My look is one that has both balance and a sense of peacefulness whether the style is transitional, modern or contemporary," she says.
Based in Buckhead with a second office in Charleston, her firm works on projects stretching from the Southeast to the West as well as internationally in China and Africa. A native of California, her West Coast roots come through in her harmonious designs, which have garnered 24 American Society of Interior Designers Design Excellence Awards and been featured in numerous publications, from Elle Decor to The Wall Street Journal. A graduate of the University of Georgia, Mills also studied at the American Feng Shui Institute.
"I'm inspired by so many different things but would say that travel is at the top of the list," Mills says. "I love to be outdoors and in nature, so walks on the beach [or in the] woods are also good sources."
---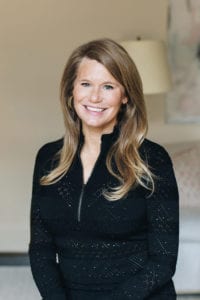 SHANNON REYNOLDS
SHANNON REYNOLDS INTERIORS
Shannon Reynolds loves projects that require her to think outside the box and maximize the potential of a space. She applies her creative eye and business acumen—garnered from a former career in pharmaceutical sales—to craft interiors that give clients a sense of beauty and joy. One of her favorite recent projects was the transformation of a galley kitchen in a 1920s bungalow into an eye-catching, open kitchen with more functional space.
"The homeowner called me after hosting her first get-together and said she had never envisioned herself entertaining in her kitchen until now," says Reynolds. "Hearing how much joy it brought and seeing her not just live [in] but love her space is my entire motivation for design."
A North Buckhead resident, wife and mother of three, Reynolds' passion for design can be traced back to childhood.
As a little girl, she loved to critique architecture and drag her parents in to tour model homes. She launched her firm in 2015 with encouragement from family and friends. "Nature is my biggest inspiration," she says. "What better example of the use of color and texture than what is all around us in nature?"
---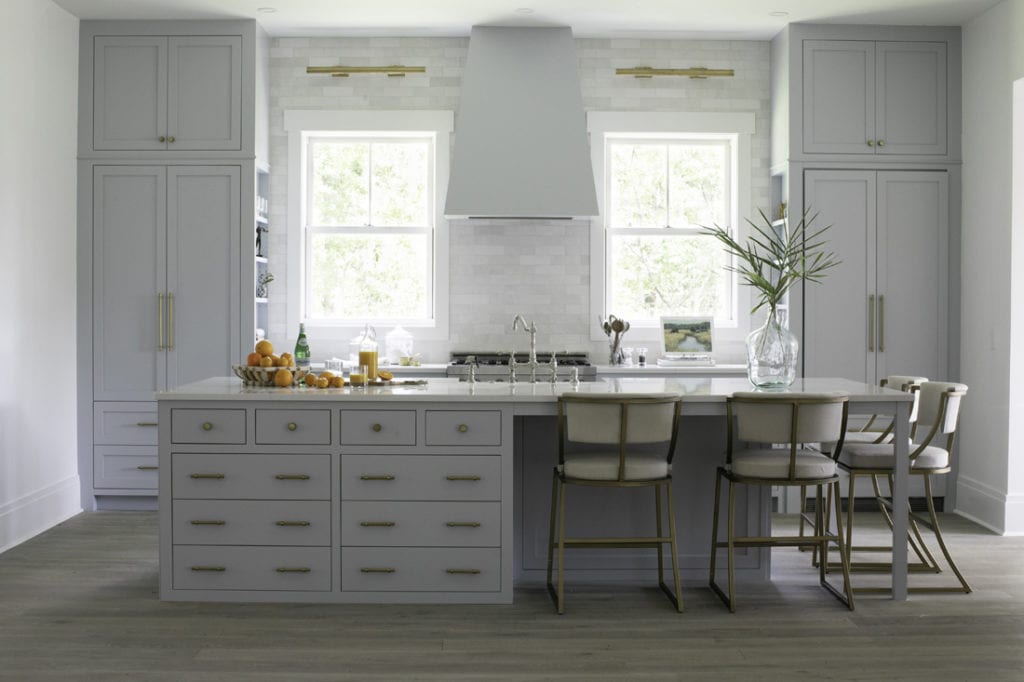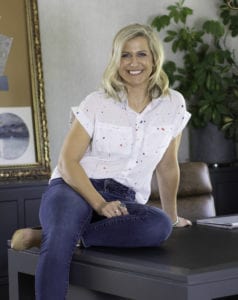 COURTNEY SHEARER
THE DESIGNERY
Courtney Shearer has been creating statement-making kitchens and baths for more than a decade. After earning her degree in furnishings and interiors at the University of Georgia, she gained experience at Bell Cabinetry & Design where she rose to director of design. In 2020, she founded The Designery where she works with clients to make the creative process stress-free and fun.
"I love a kitchen remodel. It's both a challenge and a joy to dig deep to make the most-used room in the home come to life," says Shearer, who resides in a Peachtree Hills bungalow with her husband and two sons. "The name of the game is to make every inch count, capitalizing on all of the functional potential, while simultaneously improving aesthetics that the house, as a whole, will be better for."
Shearer has been honored with several accolades, including the National Kitchen & Bath Association's inaugural Top 30 Under 30, and most recently was the cover winner for the 2020 Rising Stars by My Home Improvement.
---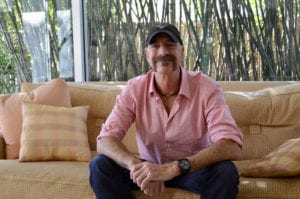 BILL STEWART
STEWART MOHR DESIGNS
Bill Stewart considers his most successful projects those that combine his creativity and professional eye with his client's style and personality. A graduate of the University of Florida, Stewart established his residential design firm, William Stewart Design, in 1985. The ADAC-based firm, later renamed Stewart Mohr Designs, has worked on a multitude of projects, from Palm Beach estates and highrise condominiums to beach and lake getaways and even a luxury yacht. He counts numerous Buckhead homeowners among his clients.
"I pride myself in not having a signature design style. I am not interested in design repetition. I enjoy creating unique projects," Stewart says. "This philosophy has been a great path in my design growth and development."
His work has been published in House and Garden, Veranda, Metropolitan Home, The New York Times and other notable publications. He's also served as a contributor to numerous books.
"I love creating something I have never done before," he says. "Because of working with such a variety of clients and associated styles, there is no project I think I cannot do. I love a challenge, and it always creates an interesting result."
stewartmohrdesigns.com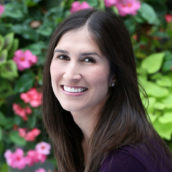 Giannina Bedford
Giannina S. Bedford is multi-faceted writer and editor. Her work covers design, travel, food and business. She's penned Simply Buckhead's home feature since inception and held a variety of editorial roles at the magazine. Her freelance work has appeared in Condé Nast Traveler, USA Today, Virtuoso Life, Hemispheres and TravelandLeisure.com. She also contributes regularly Atlanta Business Chronicle. Fluent in Spanish, Giannina was born in Miami and grew up in Brazil, Chile, Hawaii and Australia. She currently lives in Dunwoody with her two kids and husband.