By Karina Timmel | Photo courtesy of Bert's Big Adventure
Molly Darby
Job: Executive Director of Bert's Big Adventure
Born in: Atlanta
Lives in: Buckhead
While pursuing a career in public relations and after a first job as public relations coordinator for Habitat for Humanity, Molly Darby was introduced to Bert's Big Adventure (BBA), and immediately knew this was a new path for her. "Once I saw the opportunities that Bert's Big Adventure was giving these families and the happiness the organization brought to their lives, I knew that getting more involved was the only way I could feel fulfilled," she says.
Now, after serving in many roles with the organization over 8 years, at only 31 years old she was named executive director. On any given day, Darby is working her magic to provide underprivileged and terminally ill children and their families support through programs like the Fairy Godparent Program, where every BBA child who is in a hospital gets a visit by a volunteer every single day. Those who know Darby know her not only for her kindness and philanthropy, but also for her great sense of humor, a trait that makes her beloved by BBA families and the Buckhead community alike. Case in point: She named her Labradoodles Peter Frampton and Tina Turner.
Her Biggest Life Lesson
"That you'll never understand or know somebody 100 percent, what they struggle with internally or what they are going through at home. When you stop expecting people to be and think just like you, you'll like them a lot more!"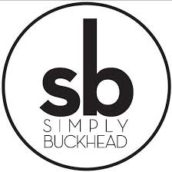 SimplyBuckhead
Simply Buckhead is an upscale lifestyle magazine focused on the best and brightest individuals, businesses and events in Buckhead, Brookhaven, Sandy Springs, Dunwoody and Chamblee. With a commitment to journalistic excellence, the magazine serves as the authority on who to know, what to do and where to go in the community, and its surroundings.