BETTER-FOR-YOU PRODUCT PICKS AROUND BUCKHEAD
As consumers become more educated about what they put on their skin—and opt for beauty products and services that use ingredients grown in the garden, not in a lab— beauty companies are providing more natural options. "I like to think of natural and organic skincare as food for your skin, nutrient rich and free of toxins, just the way Mother Nature intended," says HollyBeth Anderson, founder of Atlanta-based HollyBeth Organics (available at Buckhead-area retailers). "It's a common misconception to think that when choosing natural or organic, efficacy is compromised. This isn't the case." Here are a few cleaner local products we love.

PRETTY, PLEASE
There's a reason celebs like Gwyneth Paltrow are flocking to Beautycounter. For one thing, the cosmetics line has a rigorous screening process and has banned more than 1,500 bad-for-you ingredients found in beauty products. What's more, some of its quality makeup, such as the Tint Skin Foundation ($41) and Touchup Skin Concealer Pen ($32), has staying power—a feature that can be a challenge to find in natural makeup. To get a download on the luxe products before you buy, contact Buckhead resident and Beauty Consultant Amber Bloomston through Beautycounter's website. She can also hook you and your best ladies up with a fun and free shopping event at your home to try them out.
Beautycounter
beautycounter.com/amberbloomston
---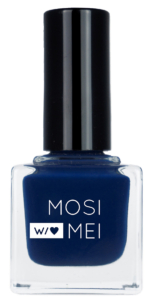 PAINT ONE ON
Atlanta-based Mosi Mei creates vegan, made-in-America nail lacquers that shun the "big five" chemicals found in many polishes— formaldehyde, dibutyl phthalate (DBP), toluene, formaldehyde resin and camphor. Combine one of the super-glossy hues ($15 each) with the Shine top coat ($15), and your mani/pedi will hold its own for about the same amount of time as the in-salon kind.
"Navy is kind of known for the risk takers, but it's such a perfect complement to all the dark floral fashions hitting stores this fall." – Mosi Mei creator and Underwood Hills resident Candace Clarke.
Mosi Mei
678.554.8412
mosimei.com
---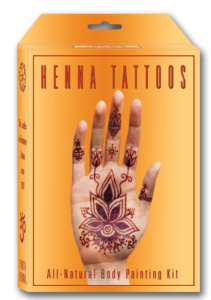 HAND PAINTED
No pain, no permanence, no problem! Play with temporary tattoos using Earth Henna's Premium Kit ($25.50) that features all the mixing and application tools needed to apply stencil designs to your body. The all-natural, vegan ingredients include henna powder from Morocco and eucalyptus oil. If you follow the detailed instructions to a tee, your henna creation could last for seven days or more.
Earth Henna at Urban Outfitters
Lenox Square
3393 Peachtree Road N.E.
Atlanta 30326
404.264.8849
earthhenna.com
---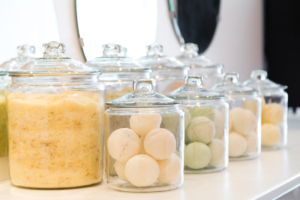 OH SUGAR, SUGAR
Sugar on, sugar off! Sweet Peach Wax & Sugaring Studio, which recently opened its third location in Sandy Springs, offers 100-percent, all-natural hair removal using a sugar paste that contains sugar, water and lemon juice. After your sugaring session in one of the six new treatment rooms, pick up handmade products from bath bombs (above, $8) to sugar scrubs with essential oils ($10-$20) to go.
Sweet Peach Wax & Sugaring Studio
206 Johnson Ferry Road Suite A
Sandy Springs 30328
404.481.5488
---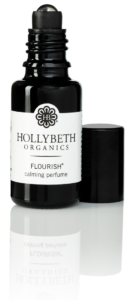 GET ROLLING
Looking for something scent-sational? Roll on HollyBeth Organics' Flourish Calming Perfume ($60) that uses organic ingredients, such as soothing chamomile, to make you smell good and help relieve stress. The roll-on scent blends essential oils such as cedarwood, bergamot, sweet marjoram, ylang ylang and sunflower seed oil, resulting in a subtle, earthy-citrus fragrance.
HollyBeth Organics at Skin IQ Medspa
56 East Andrews Drive N.W.
Atlanta 30305
404.277.0778
hollybethorganics.com
STORY: Karina Antenucci
Photo: Jonathan Orozco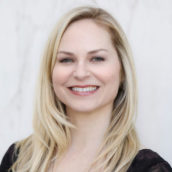 Karina Antenucci
Managing Editor and Wellness Columnist at Simply Buckhead. Blogger at Badass + Healthy.