Buckhead motivational speaker and best-selling author wants to change the world one authentic connection at a time.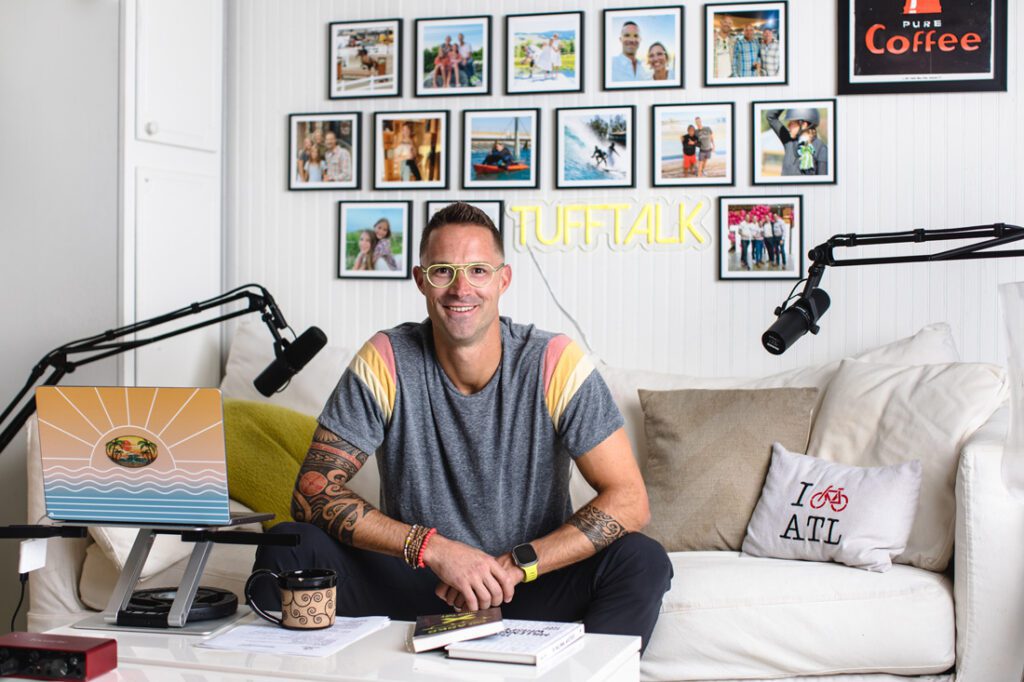 After graduating from Vanderbilt University in 2003, I had 64 failed job interviews. I landed at Moxie in Atlanta as one of their first employees, and I made several lateral moves within the company. That included being one of the worst copywriters in advertising history for a year and a half. But in 2006, then- CEO Kris Pinto threw me a bone and told me that if I could create a viral video, the agency would give me my own department around trendspotting in the new social media space. I asked, "What's a viral video?"
I learned that if your video got a million views, it was considered viral. I decided to secretly record my proposal to my now-wife, Julie, using a hidden camcorder and a concealed cameraman with a wireless mic. I pretended to sprain my ankle as we jogged down Valley Road off of Habersham and, because this was before YouTube, posted it to my personal website. The video ended up getting 11 million views. That was my first taste of where passion, profession and purpose all overlapped.
I left Moxie for my own failed startup and then joined 22Squared where I was in charge of diversifying the company into the digital and social realm. Before I turned 30, I became the firm's youngest partner and was crushing it; I upgraded my lifestyle, traveled the globe, worked with renowned tech giants such as Mark Zuckerberg and played the game pretty well. Then a moment hit me in 2016, and everything came tumbling down. I couldn't look in the mirror because I wasn't living my life in an authentic way. I had built my career around the idea that social media would make the world a more connected place, and I was living in a place of total disconnection. I was disconnected from my family, my work environment and the 400 employees at 22Squared. At that moment, I decided to take a month off, stop contact with nearly everyone and make three main changes in my life.
First, I changed my metric of success, which had always been to beat my two older brothers at the game of life. The new metric became about making an impact in the world on a daily basis. Second, I doubled down on my relationship with my wife and two daughters. I wanted to be present and connect with them at our home in Chastain. Lastly, I poured into the largely young employee base at 22Squared; instead of being the rainmaker at the company, I decided to help guide those employees on their journeys. With that last change in mind, in 2019, I wrote a USA Today national best-selling book, The Millennial Whisperer, that shows companies and leaders how to work with and motivate our country's most diverse generation.
I was still at the agency, but I recognized that I had started a new journey. I knew I had to go all in on my purpose to make the world a more connected place. In 2022, I wrote another book, Save Your Asks, that is a call to action to turn every interaction into an authentic connection. At the beginning of this year, I walked away from my safety net at 22Squared. I'm now a keynote speaker and am exploring so many unique and unexpected opportunities. For instance, after I met radio show host Bert Weiss at an executive retreat, we launched Pionaire, a podcasting network that helps creatives use their voices and find success in the podcast space. I also began collaborating with Bonneau Ansley, one of Buckhead's most prominent real estate agents, to help him bring his best-selling book, Brokering Billions, to the market; we now host the Brokering Billions podcast together to share tips that help leaders take their businesses to the next level. I'm also starting to produce documentaries, which is a medium that I love; it's such a tangible way to tell stories that can inspire people.
I often think back to my third grade report card. The only positive thing it said was, "Chris's enthusiasm is contagious." When I took that pivotal month in 2016, I visited a psychiatrist to try to figure things out. At the time, I was a very social drinker, and he told me to stop—that I didn't need it. He then turned to me and said, "Take what you were born with—this enthusiasm and this optimism— and go change the world." That's exactly what I want to do.
CHRIS TUFF
christuff.me
@tuff22
As told to Amy Meadows
PHOTO: Erik Meadows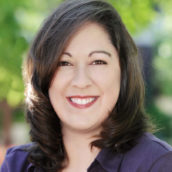 Amy Meadows
15 Minutes With columnist at Simply Buckhead. Freelance feature writer, children's book author and President of Green Meadows Communications, LLC.