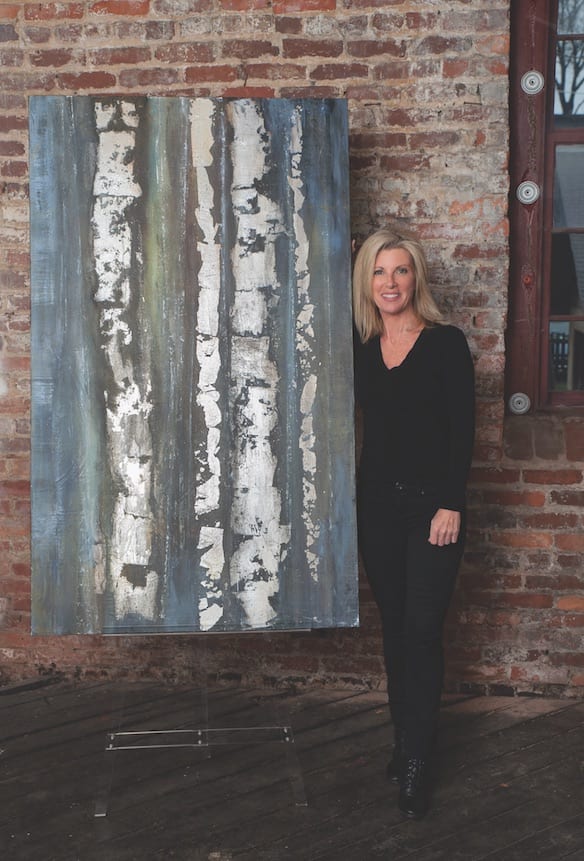 Most artists are used to walking into a gallery and seeing their works on the wall. For Lisa Kabus, some of her work now is the wall.
The career of this 16 year Buckhead resident took an unexpected turn about a year ago when she was approached by the wall coverings company U.S. Vinyl about turning some of her paintings into fabrics and textiles. The company specifically wanted to rework Kabus' designs into wall décor for commercial ventures, including hotels.
"The woman who saw my work at my studio at the Goat Farm had a vision; it was up to me to figure out how to see what I could do as a wall covering," Kabus says with a laugh. "She liked that my work has a lot of silver in it." Kabus also works with metals, so her final pieces usually have elements of shine and color. But Kabus doesn't start out to create a fabric; her first goal is to create a piece of work on canvas, something she's been doing since she was a youngster growing up in various parts of the country, including artist colonies in the Southwest.
"I grew up in a family where everybody was either an artist or a musician," Kabus says. "My mom was an artist, my dad had a great eye for photography, and my grandfather was an artist. My mom was always putting a brush in my hand, even when I was very little."
Kabus entered the professional art world by starting an art-brokerage business while she painted on the side. But enough buyers were lining up for her bright, abstract pieces that 10 years ago, she gave up sales to concentrate on her own creations.
"For years I said 'no' to my art, but it had to come out," she says. "Even now, I never know what is going to come out. If I had to classify it, I'd say it's 'illusionary abstract'a place where figurative, nature and energy intersect. I don't ever decide what it's going to be; I just let it emerge, so it might be an illusionary landscape or an abstract of trees."
Regardless of what each piece eventually becomes, Kabus is partial to making them bright. "I'm known for my color choices and how they react to each other. But it's all from my mind; I don't look at anything when I'm painting. That also lets the viewer interpret what they see."
Most of Kabus' followers have found her by word-of-mouth and her website, and the commissions keep her so busy she has no time to create a body of work to exhibit. "Usually, I'm painting something that's already sold," she says. "I have buyers from all across the U.S., and I just had my first in Australia."
But don't be surprised if on your next visit to a Canadian hotel (where her designs have lived so far), it is decorated in a signature style of metal and color. "I never expected that," Kabus says. "I'm very happy to be so fortunate with my work because I love it, whether it's on canvas or the wall."
Information on Kabus' art can be found at www.lrenaykabus.com.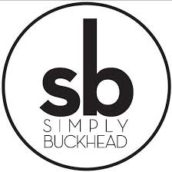 SimplyBuckhead
Simply Buckhead is an upscale lifestyle magazine focused on the best and brightest individuals, businesses and events in Buckhead, Brookhaven, Sandy Springs, Dunwoody and Chamblee. With a commitment to journalistic excellence, the magazine serves as the authority on who to know, what to do and where to go in the community, and its surroundings.