STORY: H.M. Cauley
Natalie Barrow was one of those "Glee" kids—the ones who sang and danced their way through high school. For the East Cobb native, the setting was Pebblebrook High, Cobb County's performing arts magnet school where she trained before heading to Kennesaw State to earn a bachelor's in theater and performance.
Barrow graduated from college four years ago and moved to Buckhead, but having a performing arts background didn't lead to the stage. Instead, having an extensive education in the theater and arts world provided the credentials to work behind the scenes to extend arts education and appreciation to students around the metro area.
"I've danced since I was very young, but I didn't get into musical theater until Pebblebrook," Barrow says. "Even though I realized that's what I love, I didn't want to perform for a living; I wanted to use the arts to inspire students the same way I was. The arts changed my life forever; they've taught me a lot of character traits I may not have developed otherwise, such as teamwork and leadership."
Barrow, now 26, began her career at the Woodruff Arts Center in October 2013, when she started working with the Arts for Learning (formerly Young Audiences) outreach that sends artists who teach into the local schools. Within nine months, she was managing a roster of artists, evaluating the quality of their programming, handling sales and developing programs aimed specifically at teen audiences. That work led to an invitation to participate in the Georgia High School Musical Theatre Awards, an annual event that honors outstanding productions staged at high schools around the state. For the last four years, Barrow has been one of the award judges, and for the past two years, has served on the advisory committee.
"It's a great way to celebrate excel- lence in musical theater in the state," Barrow says. "The qualifying period goes from October 1 through April 23, and this year we have 50 schools from 20 counties signed up. The awards show in April at the Cobb Energy Performing Arts Centre is modeled after the Tony Awards, with a big red carpet and all the festivities."
Three months ago, Barrow was named Director of Arts Education and Community Outreach for the ArtsBridge Foundation, the nonprofit educational arm of the Cobb Centre with programs designed to engage young audiences in the arts. That outreach takes a variety of forms, from backstage tours of the Centre to workshops and master classes in acting, dance, musical theater, voice and more.
"I believe in exposure to and training in the arts, as well as having performance opportunities for students, so I was excited to have the chance to work with ArtsBridge," Barrow says. "And I'd looking forward to adding professional development programs to educate teachers and working with school systems to find more ways to work with educators."
Barrow credits her ongoing passion for the arts as the driving force that led her to be successful at a young age. "It's helped me accomplish a lot in a short amount of time," she says. "Sometimes I end up working seven days a week, but it's because I love what I do. The arts are my outlet, and I've made a lot of really good friends through them."
When she isn't working, Barrow finds a few hours to catch a theatrical production, musical or otherwise. At some point, she plans to take up voice lessons again. "Singing is like therapy for me," she says. "It keeps me current with the music even if, for now, I only get to do it in my car."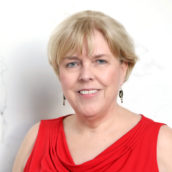 H.M Cauley
Atlanta-based writer and editor contributing to a number of local and state-wide publications. Instructor in Georgia State's Communication department and Emory's Continuing Education division.