Creating Brands: Elizabeth and Jeff Moore
By Sarah Gleim
You never know where you're going to meet the person you're going to marry. Buckhead residents Elizabeth and Jeff Moore are prime examples. The two met by chance in a Decatur laundromat in 1997 despite living less than a mile from each other in their late 20s. She was days from starting an accounting position with Coca-Cola; he had just relocated from Knoxville. Now, more than 20 years later, the couple owns and runs a successful branding and communications firm in Atlanta.
Their company, Green Olive Media, is deeply rooted in the food and beverage industry—you've probably seen their design and concept work at major Atlanta restaurants like Proof and Provision, One Flew South, The Bakery at Cakes & Ale and Cibo e Beve. Jeff's food photography also appears regularly in major publications like Food & Wine, Bon Appétit, Travel & Leisure, and The Wall Street Journal.
But it's been a long road since Jeff started the company in 1998. "When we met, I was headed for cube life working in accounting for The Coca- Cola Company," Elizabeth says. "Jeff was in a cube down at a big advertising firm." Neither felt particularly fulfilled with their jobs, so after four years working for corporate America, Jeff left his steady paycheck, the couple got engaged, purchased their first house and started Green Olive Media.
Elizabeth began working with Jeff on nights and weekends helping out with business development while still holding a full-time job. "A lot of our early work was in places we wanted to travel, like New York," Jeff says. "But after Sept. 11, we started doing more work close to home and eventually hired one employee."
In 2000, Elizabeth joined Green Olive full-time and began managing the public relations side of the business while Jeff handled the design and branding aspects. Since then, the company has experienced huge success.  They've added 17 employees to their payroll and work with clients in Atlanta and across the United States. Elizabeth and Jeff think working together, while raising their 9-year-old son, Will, has many benefits.
"The company is set up so the design side and PR side do work together, but they also are separate," Jeff says. "We also travel so much, but usually aren't together. Owning the company doesn't necessarily mean we are on top of each other all the time. I think in a way it would be harder if we were, but that's not the case."
The couple says they're extremely proud of their company and what they've accomplished together—even surprised at the success they've achieved. "We're at the point now that we don't have to go after a lot of business—people see our work and they come to us. And our work is all over the country," Jeff says. "We're proud of that."  They're also proud that the business is like a family—they've had many of the same employees and clients for years. That's important to Elizabeth, especially. "Even when I'm on vacation, work never stops," she says. "We have so many employees now, we have just as much a responsibility to them as we do to the client. They're family."
However, the Moore family does enjoy time off, and when they get away, they love going to Texas; they spend time in San Antonio at least once a year. "And I don't answer my phone!" Elizabeth says. The entire family also goes snowboarding out West annually. This year they went to Park City, Utah, for spring break. But a lot of the traveling they do is based on where they are going to eat, of course, whether it's a business trip or personal vacation. "What we do for work is so intertwined with what we do for fun," Jeff says. They've even turned son Will into quite a little food critic.
When asked his five favorite hamburger spots, only three were even in Atlanta. (His faves are The Spotted Pig in NYC, In-N-Out Burger and Atlanta's One Eared Stag, Canoe and Farm Burger, in case you're wondering.) When they are in town, Elizabeth enjoys volun teering at Pace Academy where Will is in second grade, and she's a member of the Mount Paran West Garden Club. Jeff is also a huge music person and plays the pedal steel guitar. He's invited to sit in with bands on tour at Eddie's Attic, The Earl, and Smith's Olde Bar pretty frequently, and has played at Austin's SXSW several times.
The two also are involved with the Southern Foodways Alliance. "Southern food is something close to our hearts," Jeff says. "The main reason we're involved is because of its mission of promoting and preserving Southern food." Sounds like a perfect match.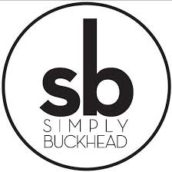 SimplyBuckhead
Simply Buckhead is an upscale lifestyle magazine focused on the best and brightest individuals, businesses and events in Buckhead, Brookhaven, Sandy Springs, Dunwoody and Chamblee. With a commitment to journalistic excellence, the magazine serves as the authority on who to know, what to do and where to go in the community, and its surroundings.