Business Savvy: Caroline and Steve Harless
By Sarah Gleim
Longtime Buckhead residents Steve and Caroline Harless are the epitome of a power couple—in both their personal and professional  lives. They own and operate multiple successful businesses—in Georgia and Florida—and recently celebrated their 40th wedding anniversary. They split their time between Atlanta and West Palm Beach, Fla., and despite living a hectic life, they're devoted to the arts and cultural scenes in both cities.
The couple met in 1972 while both were studying finance at Stetson University in Deland, Fla. "We finished at Stetson undergrad in 1974 and married two weeks after graduation," Caroline says. "I went on to get my MBA in management and finance from Georgia Southern and Steve got his CPA license."
In the late '70s, they moved to Atlanta, where Caroline was born. Steve, who was born in Alexandria, Va. but grew up in Miami, went to work for PricewaterhouseCoopers and Caroline for the Federal Reserve, a position she held until 1992. "Working for the Reserve was an incredible experience," she says."I witnessed huge changes in the economy—everything from the real estate market collapsing to bank closings—very similar to what we just experienced."
In 1986, Steve opened his own accounting firm Harless & Associates. He became the frati tenant in Buckhead Plaza, and still operates there, making his firm the oldest in the office complex. "My experience serving at firms like PriceWaterhouse and Ernst & Young, and dealing with major clients like Ted Turner, helped me understand what it would take to go out on my own." In 1989, he and Caroline formed a second company, Peachtree Capital Corporation, to further serve clients' financial planning, portfolio review and investment management needs. Today he is CFO, and she is CEO and president.
While building up their businesses in Buckhead, Steve and Caroline were traveling to and vacationing in West Palm Beach, where they saw a need for a financial firm that could cater to "out-of-the-box" entrepreneurs. So in 2011, Harless & Associates opened a second office that provides traditional CPA services as well as comprehensive concierge services to domestic and international clients.
"Many of our clients were retiring and moving to places in the sun," Caroline says. "But Steve and I both have the challenge of being guardians of our parents, and that has meant more demanding challenges for us." That's where the idea for the concierge service grew. "We can become power of attorney, arrange doctor visits, and handle any other needs for cli- ents," Steve says. "Some just don't have the time or interest to do things like pay bills, cut grass, man- age a vacation home, etc."
But not all of their businesses are about finance. In 1995 they were looking for land in South Georgia as an investment property. Their agent took them to a property in Emanuel County near Statesboro, which happened to be very close to land that belonged to Caroline's family five generations earlier. They were instantly drawn to it. "It was strictly timberland when we bought it, but the community came to us and said there was serious unemployment there, so we decided to create what it is now," Steve says.
Today, it's the 1,500- acre Flat Creek Lodge that includes a sustainable dairy farm, spa, and hunting and fishing resort. The dairy's artisanal cheeses have earned international recognition, and the lodge produces organic oyster mushrooms and berries.
So you wonder how these two have any time to do anything other than work? They fully admit time "is the most critical part of their lives," so when they are free, they enjoy dining out in Buckhead at La Grotta or at Buckhead Life's The Club at Chops. "It's the only place you can indulge in a nice cigar and not get into trouble," Steve says. "We also love Restaurant Eugene," Caroline says. "I really think that when you look at the best of Atlanta, it's Restaurant Eugene—Linton and Gina do such a wonderful job and we're blessed to have it here."
Aside from loving Atlanta's food scene, the Harlesses also are strong supporters of the arts and enjoy attending the Atlanta Symphony and Atlanta Opera. Caroline and Steve both serve on the Patron Partnership Cabinet for the Atlanta Symphony Orchestra, and served on the Host Committee for the 2013 Atlanta Opera Ball. They also are mem- bers of the Georgia Chamber of Commerce, Palm Beach Chamber of Commerce, Hispanic Chamber of Commerce of Palm Beach County, Statesboro- Bulloch County Chamber of Commerce, Swains- boro/Emanuel County Chamber of Commerce, and other various chambers and business groups.
Since running three companies together can be stressful, they blow off steam ballroom dancing, fishing and playing tennis. But when asked how they've managed to have a successful 40-year marriage and run several profitable companies at the same time, the answer was a simple one: "Good scotch!" Spoken like a true power couple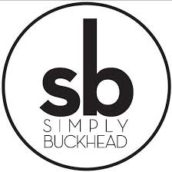 SimplyBuckhead
Simply Buckhead is an upscale lifestyle magazine focused on the best and brightest individuals, businesses and events in Buckhead, Brookhaven, Sandy Springs, Dunwoody and Chamblee. With a commitment to journalistic excellence, the magazine serves as the authority on who to know, what to do and where to go in the community, and its surroundings.