NEW DINE-IN THEATER MAXIMIZES MOVIE GOING EXPERIENCE!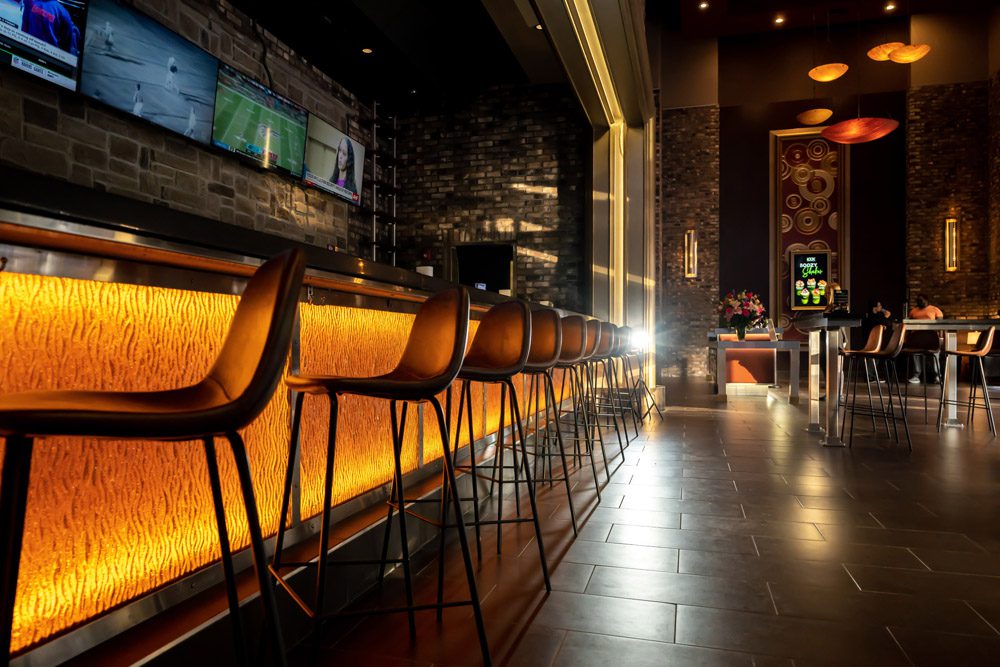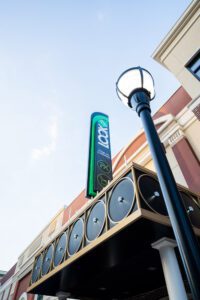 They were on to something back in 1957 when the jingly ad "Let's All Go to the Lobby" enticed moviegoers to buy snacks at the jolly urging of an animated candy bar, popcorn, candy and soft drink. Today, that gratifying combo of food and flicks has been taken to a luxe new level at LOOK Dine-In Cinemas, now open at Town Brookhaven in the former CinéBistro space.
The seven-auditorium theater rings all the bells and whistles, from state-of-the-art viewing with laser projection, wall-to-wall oversized screens and digital surround sound systems to cushy recline-and-dine loungers and upscale cuisine.
Sip handcrafted cocktails, savor hand-tossed pizza and munch Asiago Brisket Nachos. Crab cakes and freshly made sushi, including the Dynamite Shrimp Roll, are also on the menu. Or go old school with soda, popcorn and classic candies.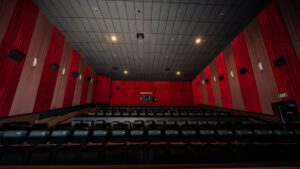 Thanks to mobile ordering via a QR code on each tray table, guests don't have to leave their seats, though the sumptuous lobby, complete with full-service bar, nicely accommodates early arrivals and late departures.
"I'm a true believer in the magic of the moviegoing experience and how that experience unites us as a community," says Brian Schultz, CEO/founder of LOOK Dine-In Cinemas with 10 theaters and about 100 screens in Texas, California, Florida, Arizona and New York. "I'm honored to provide a shared space where people can get together and enjoy a wonderful cinematic experience, a delicious meal and each other."
Along with regular programming, LOOK offers alternative content (i.e. independent films), special needs screenings and community events.
LOOK DINE-IN CINEMA
lookcinemas.com
@lookcinemas