TALKING FITNESS AND MORE WITH CELEBRITY TRAINER BRAD KOLOWICH JR.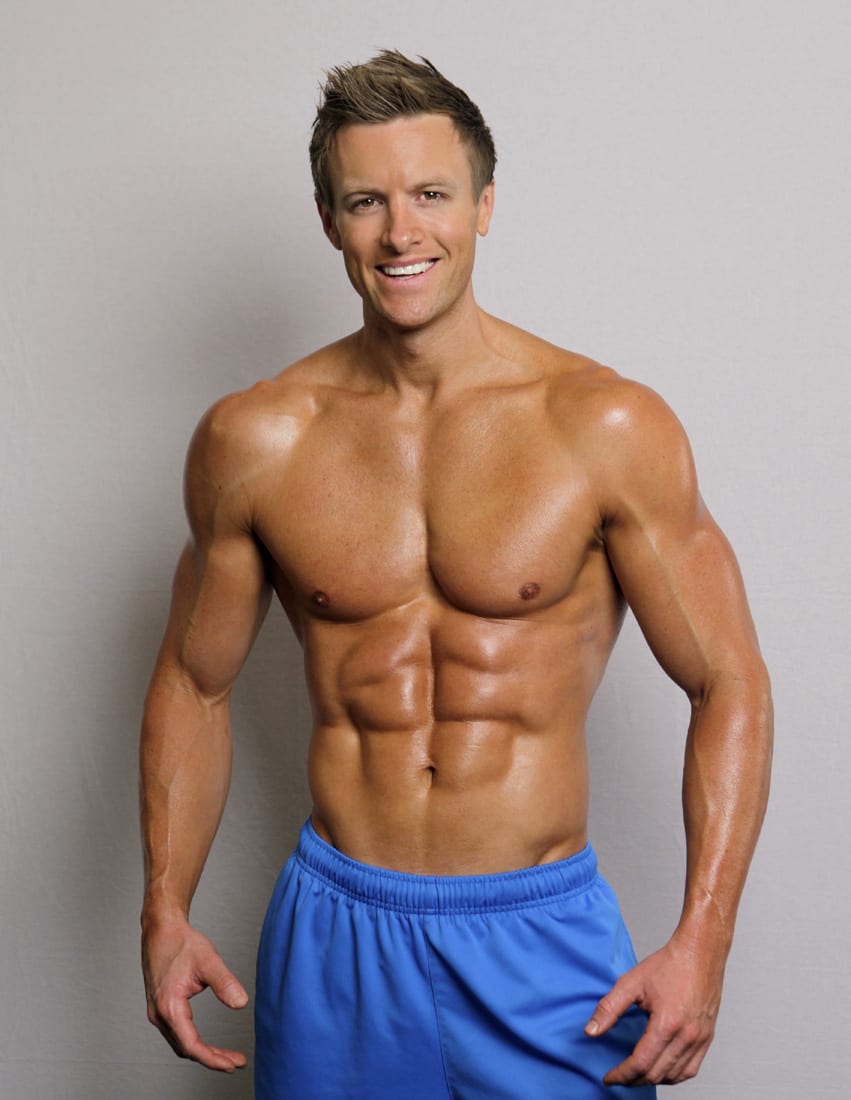 STORY: Amelia Pavlik
With a father who taught physical education and was a personal trainer, and a mother who taught aerobics classes, Brad Kolowich Jr. was probably destined for a career in fitness.
"Health and fitness have been a part of my life for as long as I can remember," says the Atlanta native, whose book, Fitter Faster: The Smart Way to Get in Shape in Just Minutes a Day, came out last year. "As a kid, I went to Holy Innocents' Episcopal School and played tennis at the state and national levels. Initially, I wanted to play tennis professionally, but as I made my way through college at Florida State and the University of Georgia, I realized that my passion was to follow in my father's footsteps as a personal trainer and open my own gym."
The business, which opened its doors in Buckhead in 2012 and offers one-on-one personal training and nutritional guidance services, has truly become a family affair. Six of the eight members of the team are family, including his father, Brad Sr.; wife, Mandy; brother, Jonathan; sister, Caroline; and sister-in-law, Audrey.
"I think that this family vibe helps us offer a unique sense of community to our clients," says Kolowich. "My goal is that each and every one of our clients feel at home and like family whenever they're working with us at the studio." We recently chatted with Kolowich to learn more.
Can you tell us about a client who really made an impact on you?
Years ago, a woman walked through my door looking for a trainer. She was quiet and didn't smile. Fast-forward about six years, and she's now one of my favorite clients. She always has a smile on her face, comes in with pep in her step and is stronger physically and mentally. There's something so special about a client's change in attitude toward his or her fitness routine. Once a client begins to really see progress, we hope that it becomes a lifestyle change. I was amazed, and am still amazed, that this particular client even walked through the door in the first place! Steady progress in terms of her strength, functionality and mentality has led to her remarkable transformation.
How did you start training high-profile clients? And is your approach different when working with celebrities?
In 2012, I was asked to train actor and producer Michael Nardelli, and that led to one celebrity referral after another. Since then, I've gotten to work with people including Tyler Perry, Hines Ward and Alicia Silverstone. I try to provide the same level of attention to every client's program. The only real difference is that working with celebrities often requires a lot of schedule flexibility, since they're traveling or working at odd hours.
If I'm a new client, what can I expect?
First, we'll have an initial consultation to learn about your background and goals. The next session will be a fitness evaluation. The third session is when we'll start to train, with most clients training with us about two sessions weekly for 30 minutes to an hour. Your physique is amazing.
What does your own weekly workout plan look like?
I lift weights Monday through Friday for about an hour. Then on Saturday or Sunday, I run outdoors with Mandy and the dogs. Whichever weekend day I don't run, I rest.
What's next for you?
I want to open a larger private training space in Atlanta that will allow myself and the team to expand our training options for our clients. Stay tuned.
BRAD KOLOWICH JR. PERSONAL TRAINING STUDIO
1465 Chattahoochee Avenue
Atlanta 30318
bradkolowichjr.com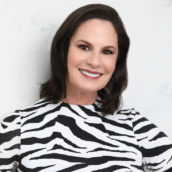 Joanne Hayes
Publisher & Founder
Joanne Hayes is a 26-year veteran of the publishing industry, having worked for 12 years as an Account Executive for an award-winning Journal Register Company newspaper group, Southern Rhode Island Newspapers, and 3 years as the Marketing Director of SO Rhode Island, a publication of the award-winning magazine company Providence Media, prior to her move to Atlanta in 2009.
Simply Buckhead Magazine was conceived by her company, ValueStream Media Group, and began publication in 2010, with Joanne at the helm as Publisher and Founder.  The publication quickly became the "must-read" publication for people who live, work, shop, dine, entertain, travel, have families, homes, and pets and participate in philanthropic efforts, and has literally been read online all over the world.  Atlanta Pet Life, Atlanta's premier quarterly pet lifestyle magazine, was acquired in 2018 to add to their portfolio.  Joanne is proud to have two regional Atlanta publications serving the most dynamic in-town market.
ValueStream Media Group is a media partner and sponsor to CURE Childhood Cancer, Bert's Big Adventure, Atlanta Community Food Bank, The nsoro Educational Foundation and Joanne currently serves as a Board Member for the Atlanta Community Food Bank.