In this whiskey-soaked Southern city, where bourbon and rye are as ubiquitous as bacon and pimento cheese, it's refreshing to find a place where the drinks are crafted with a lighter hand.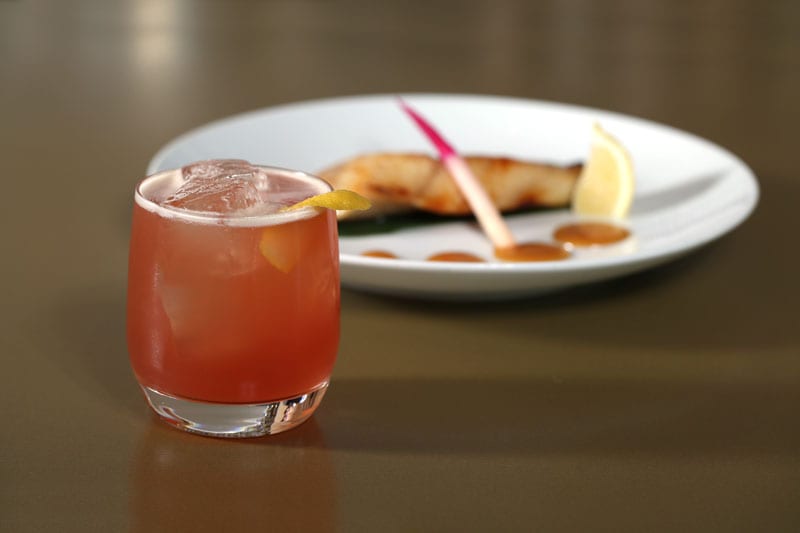 Such a place is Umi, the beautiful wooden box of a room designed by Atlanta artist Todd Murphy to showcase chef Fuyuhiko Ito's super-sophisticated Japanese cuisine. To go with Ito's delicate aesthetic, bartender Gabe Bowen purposefully devises drinks that don't overpower the taste buds. The Japanese may love their Suntory and Johnny Walker, but the Umi team favors clean, crisp concoctions so as not to overwhelm the pristine sushi and sashimi.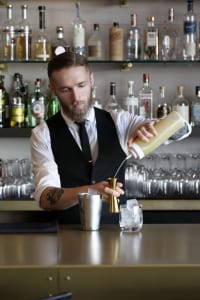 But first, a word about finding this joint. In true Japanese style, Umi is hidden. Sharing a valet parking service with Chops Lobster Bar and Atlas, it's upstairs from the car drop-off in a rather barren courtyard. And it's wildly popular, so if you can't snag a reservation, consider arriving around 5:30 or 6 p.m and heading straight to the bar. Bowen, who sports a wiry beard and nerdy glasses, seems to be a man of few words, but he makes a fine cocktail. (If you like a talking bartender, look for Jesse Gruby, a young chap who can hold his own on everything from moonshine to green tea to the menu offerings.)
I started with an Americana Royal, a slightly spritzy Aperol and sparkling rosé elixir with a touch of grapefruit, lemon and Chinese bitters. I ordered a selection of nigiri (kanpachi, eel, sardine and a wonderful Scottish salmon bite with garlic aioli, lime and caviar). My glass was getting empty, so I moved on to The Lightweight, made with Perfect Snow Nigori (sake), lychee syrup, shochu, grapefruit and a splash of Asahi Super Dry. This frothy white drink, served in a martini glass, combined everything I love about drinking in Japan: beer, cold sake, shochu. It was perfect with the sushi and my warm appetizer of misomarinated grilled black cod. (If you don't know this flaky-buttery fishy, you need to.)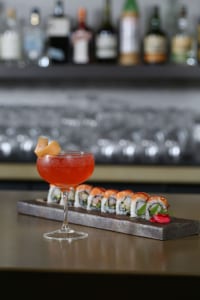 Since I wanted to try a house roll with a bit of crunch, Gruby, by now my new best friend, suggested the New Page, made with shrimp tempura and paper-thin lemon slices. Sensational. By this time, I was working on Bowen's Sabor del Amor. He smiled when I ordered it; I about died when I tasted it. Made with Ilegal Mezcal, a pomegranate liqueur called Pama, lemon, cynar, ginger and soda, it ramps up the smoke-factor of the mezcal with a spray of Laphroig 10 Year — in the glass and on top. I'd heard that Bowen is good. I'd go so far as to say he's a genius. Hands down, the best drink on my 2015 Buckhead cocktail tour. Cheers, y'all.
3050 Peachtree Road N.W., Suite 1
404.841.0040
umiatlanta.com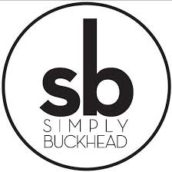 SimplyBuckhead
Simply Buckhead is an upscale lifestyle magazine focused on the best and brightest individuals, businesses and events in Buckhead, Brookhaven, Sandy Springs, Dunwoody and Chamblee. With a commitment to journalistic excellence, the magazine serves as the authority on who to know, what to do and where to go in the community, and its surroundings.