Taking chances inspires fine art photographer Parish Kohanim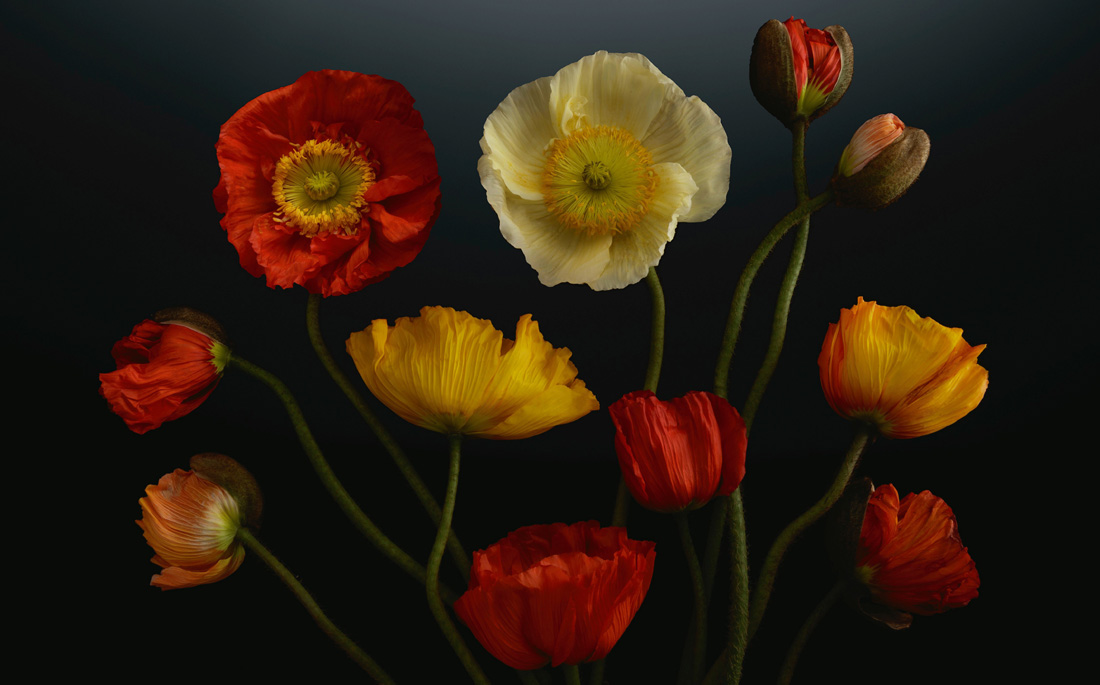 Peachtree Hills resident Parish Kohanim never shied away from the road less taken. He started his life's adventure at 17 when he left Persia (now Iran) and moved to the U.S. with $300 in his pocket and no knowledge of the English language. "When you're young, you're fearless," he says. "And even now, in my career, I take chances. I don't think of the outcome. I just enjoy the journey and the ride."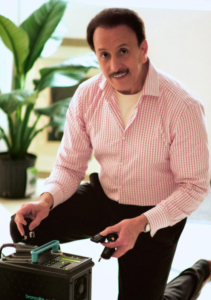 The ride started in San Francisco, where Kohanim studied art and film. He then made his way to New York to concentrate on fashion photography. He built a successful career there until a chance assignment brought him to Atlanta more than 30 years ago. Since then, he's built a solid reputation in photography for both portraits and artistic imagery.
"I love flowers, probably because my parents always had flowers in their garden," Kohanim recalls. "I realized my parents taught me to look at simple beauty, but it took some time for that full appreciation to come to fruition. Now, when I'm photographing flowers, I'm one with the flower; I'm not thinking other thoughts. I enter a world of love and beauty, and I'm privileged to do that."
But Kohanim doesn't limit himself to just one way of capturing beauty. "I go through so many phases because there are so many things to explore and so many possibilities," he says. "But I'd say my one passion has always been fine art."
Indulging that passion led Kohanim to move out of Midtown where he'd worked for years and into The Galleries of Peachtree Hills. There, he has turned a former cabinet and tile shop into a gleaming gallery of white marble and white walls. The three level space is a sleek, contemporary backdrop for his art and also houses his studio and a digital imaging area. "Whenever someone comes here, they're surprised to see 4- and 5-footwide art on the walls," he says. "We're so used to experiencing things on our little devices that we don't really appreciate the full impact of art."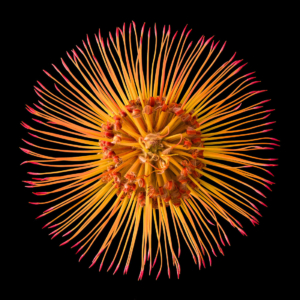 Kohanim made another bold choice in the new space: Instead of representing a stable of artists, he's only showcasing himself and sculptor Richard MacDonald. But there's plenty of diversity in store.
"Many galleries only represent one kind of work or artists who only do one thing," he says. "When you look at the body of my work, you see there are so many different styles. Right now, I'm embracing and exploring fine art as another chapter in my life."
He's also playing with projection to create works of art. "I'm using models with patterns reflected on them and in mirrors," he says. "It speaks to the fact that we have less time to self-reflect, which I think is very important today, especially as an artist. You see a lot of people following others, and I fear technology is often teaching us to follow, not lead. For me, doing the same thing gets boring. I want to reinvent myself. That's what keeps me gratified and happy."
PARISH KOHANIM FINE ART
425 Peachtree Hills Avenue N.E.,
Building 1, Suite 2, Atlanta 30305
404.892.0099
parishkohanim.com
STORY: H.M. Cauley