92-year-old photographer captures images of talent close to home.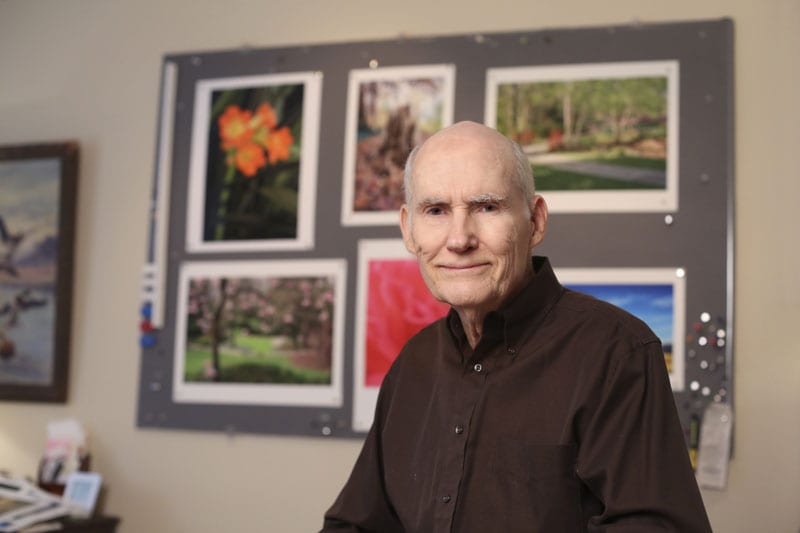 Some careers won't end no matter how hard someone tries to retire. Take the example of 92-yearold Clyde May. For more than 50 years, May had a thriving business as a photographer, working in the era when film was developed in a dark room and the concept of having a lens on a phone was unheard of. He learned his way around f-stops and zoom lenses while developing an eye for an image as the assistant director of advertising for the Florida Citrus Commission. After deciding to break out on his own, May researched business climates and decided on Atlanta. In 1963, he moved his wife and two young children to town and set up his own studio in Midtown where his assignments included commercial advertising shots and food photography for local companies and agencies.
"I did that for 37 years and was known for my technical expertise," May recalls.
About 12 years ago, May closed his studio and retired. "I got out just in time," he says with a laugh. "Computers were coming in and changing that whole world. So I sold the studio and the equipment."
Well, not quite all the equipment. May kept a few favorite cameras to take photos for his own enjoyment. Over the years, he's continued to add to an extensive collection of travel slides, and he still shoots subjects that appeal to his artistic eye. Six years ago, he moved to Buckhead's Canterbury Court, a continuing care retirement community on Peachtree Road, where he found a wealth of intriguing subjects to put in front of his lens.
"There are so many unique personalities," May says. "We have a publication we put out monthly called Canterbury Tales, so I started taking some photographs of interesting people for that." May took a portrait of a fellow resident who was celebrating her 100th birthday, and soon after it appeared in the Canterbury newsletter, there were requests to do others.
"At first, I thought of it like doing a gallery of portraits, but then my wife came up with the idea of making it a gallery of talents, since there are so many talented people here," May says. "And not long after that, someone said, 'Why not do a book?'"
Last fall, in conjunction with the 50th anniversary of Canterbury Court, May put his collected portraits into a glossy coffee table book, A Gallery of Talents. All of the subjects were posed in either their apartments or in the building's community room. Each page glows with a colorful portrait of a Canterbury resident shown with a visual that connects to his or her talent: Mary Archer is viewed across the open strings of a baby grand piano; Edith Wright is at work at her painting table, surrounded by brushes, papers and finished artworks; model shipbuilder Willem Westerman shows off two of his finished Viking boats.
"Talented people who have honed their gifts by years of dedication to the service of beauty are pictured here," writes resident Margaret Langford in her introduction to the book. "Clyde May, through his own artist's eye, has captured the essence of these Canterbury Court residents."
The book has become a bit of a collector's item, selling to residents and families as well as May's friends who appreciate the talent he's still putting to good use. "Everyone," May says, "has been very receptive."
Copies of the book sell for $100 and are available by contacting Canterbury Court: 404.261.6611.
STORY: H.M. Cauley
PHOTO: Sara Hanna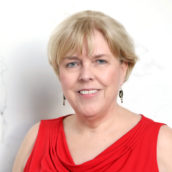 H.M Cauley
Atlanta-based writer and editor contributing to a number of local and state-wide publications. Instructor in Georgia State's Communication department and Emory's Continuing Education division.