Food, fun and more food highlight a trip to New Orleans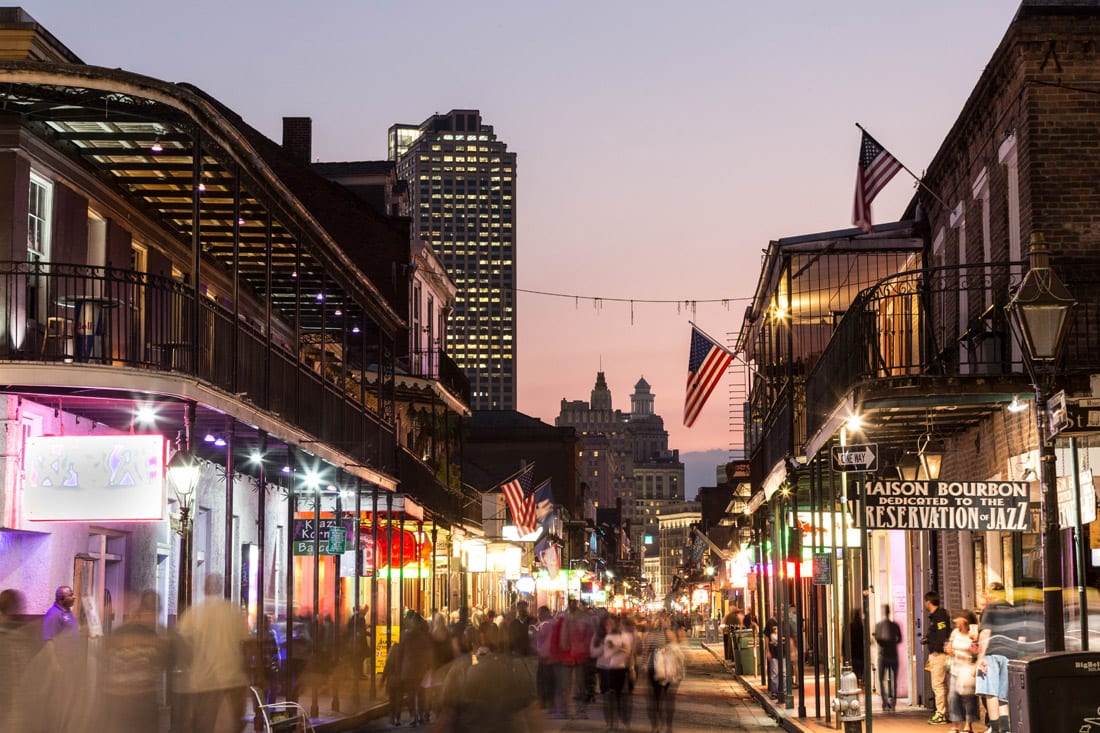 STORY: Jill Becker
Photos: Zack Smith / Courtesy New Orleans Convention and Visitors Bureau
Paul Broussard / Courtesy New Orleans Convention and Visitors Bureau
Todd Coleman / Courtesy New Orleans Convention and Visitors Bureau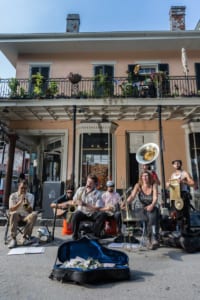 On a recent podcast interview, actress Holly Hunter described the city of New Orleans as "mystical" and "original," adding that it had an unexpected draw on her. After spending a few glorious days in the Crescent City myself, I couldn't agree more.
My base of operations during my visit was the year-old NOPSI Hotel, located in the Central Business District in a landmark art deco building that once housed the city's power and transit bureau. (NOPSI stands for "New Orleans Public Service Inc.") Shuttered and neglected for years, the space has been painstakingly restored to its former glory, with 21- foot vaulted ceilings and gleaming columns and terrazzo floors. My first night in town, we enjoyed cocktails at the lobby bar and dined at the hotel's Public Service restaurant, which boasts an open kitchen, raw bar and open-flame rotisserie.
Everything was delicious, but the Debris Mac 'N Cheese studded with short ribs and brioche breadcrumbs and the bread pudding bathed in bourbon butter sauce were standouts. The next night, at a private dinner helmed by executive chef Peter Page, we scarfed down a crawfish boil, poached pear salad, fried oyster crostini, braised short ribs and bananas foster flambé, each delicious course accompanied by a different delicious wine. The meal and conversation went on for hours. I tell you, those Louisianans really know how to enjoy themselves.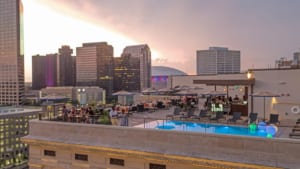 The rooms at the NOPSI are lovely, too, and there's a gym, business center and in-room spa services, but my favorite feature was the rooftop pool. Laptop in hand, I spent an afternoon doing a bit of work at one of the cabana tables and soaking up the view. The rooftop includes a bar as well, which is the happening place to be once the sun goes down.
I could have hung out at the hotel for days, but there's too much to see and do in New Orleans to stay in one place too long. My explorations included a stroll through the Arts District, where I admired the works at Callan Contemporary, Jonathan Ferrara Gallery and other spaces, as well as shopping along Magazine Street, where one can pick up everything from voodoo dolls to antique jewelry to Cajun-themed pet toys. I had plans to hop on the streetcar and visit Mardi Gras World, the Ogden Museum of Southern Art and The National WWII Museum, but truth be told, my visit pretty much centered around eating and drinking.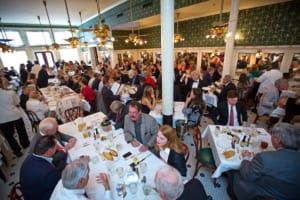 There was breakfast at Willa Jean, a bakery/cafe within walking distance of the hotel where I not only enjoyed a plate of eggs, bacon and cheese grits, but also bites of a chocolate croissant, sticky bun, griddled banana bread, red velvet cake and cookies and milk. (Yes, dessert for breakfast—don't judge.) Saturday brunch at Coquette, a cute little spot in the Garden District helmed by two James Beard Award-nominated chefs, featured a platter of fried chicken served family-style with pickles and deviled eggs, plus sides of bacon, flaky buttermilk biscuits and housemade pimento cheese.
Of course, we had to check out the French Quarter, so one night we walked from the NOPSI to Bourbon Street and had dinner in an upstairs room at Arnaud's. Along with multiple glasses of the French 75—Arnaud's signature cocktail consisting of cognac, lemon juice and simple syrup—we shared, among other things, orders of the seafood gumbo, stuffed oysters, roasted Louisiana quail, souffléd potatoes, smothered okra and crème brûlée.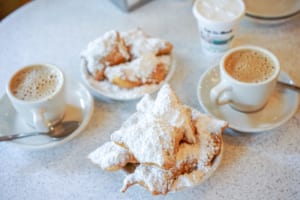 Between courses, we stood out on the adjoining patio and threw bag after bag of Mardi Gras beads down to the passersby below. (A few guys lifted their shirts, but it didn't get too crazy.) Despite still being full of food and drink, we had a hankering for beignets, so we trekked to Café Du Monde, stopping to listen to some of the street musicians along the way and then stuffing our faces with that famous fried, powdery goodness.
The highlight of the trip, by far, was the Friday lunch at Galatoire's. A tradition that dates back for decades, the event is so popular that interested diners hire people to stand in line for them in order to get in (they don't take reservations). Among the crowd that day were a large bachelorette party, some rowdy Tulane graduates, various groups of well-dressed business types and three couples celebrating an anniversary.
I can't even imagine how many bottles of Champagne the restaurant goes through during one of these lunches (I can tell you our table alone put away at least seven!). At one point, a jazz trio inched its way between the tables and blasted a few songs. Later, a conga line broke out. I don't remember much about the food at Galatoire's, but I'll never forget the let's-get-this-party started, devil-may-care atmosphere that only a place like New Orleans can bring out in people. I can't wait to go back.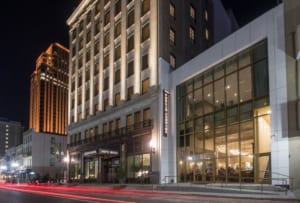 DETAILS:
New Orleans
neworleans.com
NOPSI Hotel
nopsihotel.com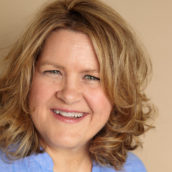 Jill Becker
Award-winning writer and editor who has penned stories for CNN, Woman's Day, Good Housekeeping, and dozens of other outlets.