The 401(k) has become, for most individuals, the cornerstone of their retirement savings.   As these funds grow into the six figure level, and for some into the seven figure level, actively managing your 401(k) will become an important component to your overall plan for the future.  Often, I get the question about how someone can make their 401(k) balance grow faster.   Here are my eight smart money moves tips on how you can drive your 401(k) balance at a greater pace than it may be moving today.
Increase your contributions every year- Many 401(k) participants cannot start with the maximum level of savings.  Every year you should work hard to increase your contribution level by at least 1% until you reach the maximum contribution (2015 Levels: $18,000 under the age of 50/$24,000 for those who turn 50 this year and above).   If you get the money out of your hands, it will be harder to spend especially if you are getting a pay raise every year.
Use the catch up provision- Once you turn the age of 50, you are eligible to start making catch up contributions of an extra $6,000 a year here in 2015.  Every few years, this catch up amount continues to increase in size.  The Government recognizes that a) these are your peak earning years and b) you may be behind on retirement savings.   This is a great opportunity to make your 401(k) grow faster.
Understand your match- Many 401(k) participants don't take the time to understand how the company matching program works. If your company is under a "safe harbor" program, the match will be $1 for $1 on the first three percent you save, and then 50 cents for $1 on the next two percent.  That means if you put away 5% of your salary, your company will match 4% of what your salary.  Can you think of a better deal?
Hire a professional- More and more, 401(k) plans are allowing participants to set up a self-directed brokerage account within their 401(k).   The reason is because most 401(k) plans offer a very finite number of choices where to invest your funds, or they merely offer a select number of what is called Target/LifeCycle based funds.   Within the self-directed option, you can hire out a professional money manager for a fee and have them work on managing the funds day to day. E-mail me at ted@oxygenfinancial.net if you would like more info.
Know Your 'Vesting' Schedule- Some 401(k) plans will have a component called a profit sharing plan.  This means if your employer has a very profitable year, they may make an allocation of money to your retirement account.  Here's the hook: If you don't stay for a certain number of years with the company, you will forfeit this free money put into your plan.  Far too often, I have seen people walk away from a job one year or six months before they become fully vested in those plans.
Choose low cost investments- Most participants don't take the time to analyze the funds within their 401(k) plan.  Although you don't always see a fee taken out of your account, there is no free lunch to investing.   Make sure you take the time to review all of the funds and look for the ones that have lower fees with better overall returns.
Don't Borrow- While borrowing from your 401(k) may be the mother of necessity sometimes, I'm not a big fan of it because those funds you borrow have now stopped working for your retirement.  In addition, you are paying interest on your own money.   You should get the mindset that whatever you save into this 401(k) is absolutely sacred money unless you are in a dire situation.
Get In The Game- If you aren't in the game and don't save anything into your 401(k) plan, start making a contribution now!  It doesn't matter what your overall situation is at this time, just try to start saving 1% of your income.
Written by: Ted Jenkin
Request a FREE No-Obligation Consultation: www.oxygenfinancial.net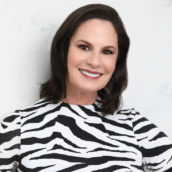 Joanne Hayes
Publisher & Founder
Joanne Hayes is a 24-year veteran of the publishing industry, having worked for 12 years as an Account Executive for an award-winning Journal Register Company newspaper group, Southern Rhode Island Newspapers, and 3 years as the Marketing Director of SO Rhode Island, a publication of the award-winning magazine company Providence Media, prior to her move to Atlanta in 2009.
Simply Buckhead Magazine was conceived by her company, ValueStream Media Group, and began publication in 2010, with Joanne at the helm as Publisher and Founder.  The publication quickly became the "must-read" publication for people who live, work, shop, dine, entertain, travel, have families, homes, and pets and participate in philanthropic efforts, and has literally been read online all over the world.  Atlanta Pet Life, Atlanta's premier quarterly pet lifestyle magazine, was acquired in 2018 to add to their portfolio.  Joanne is proud to have two regional Atlanta publications serving the most dynamic in-town market.
ValueStream Media Group is a media partner and sponsor to CURE Childhood Cancer, No Kid Hungry, Bert's Big Adventure, Atlanta Community Food Bank, Meals on Wheels, The Nsoro Foundation and Joanne serves as a Board Member for the Doggies on the Catwalk Foundation.