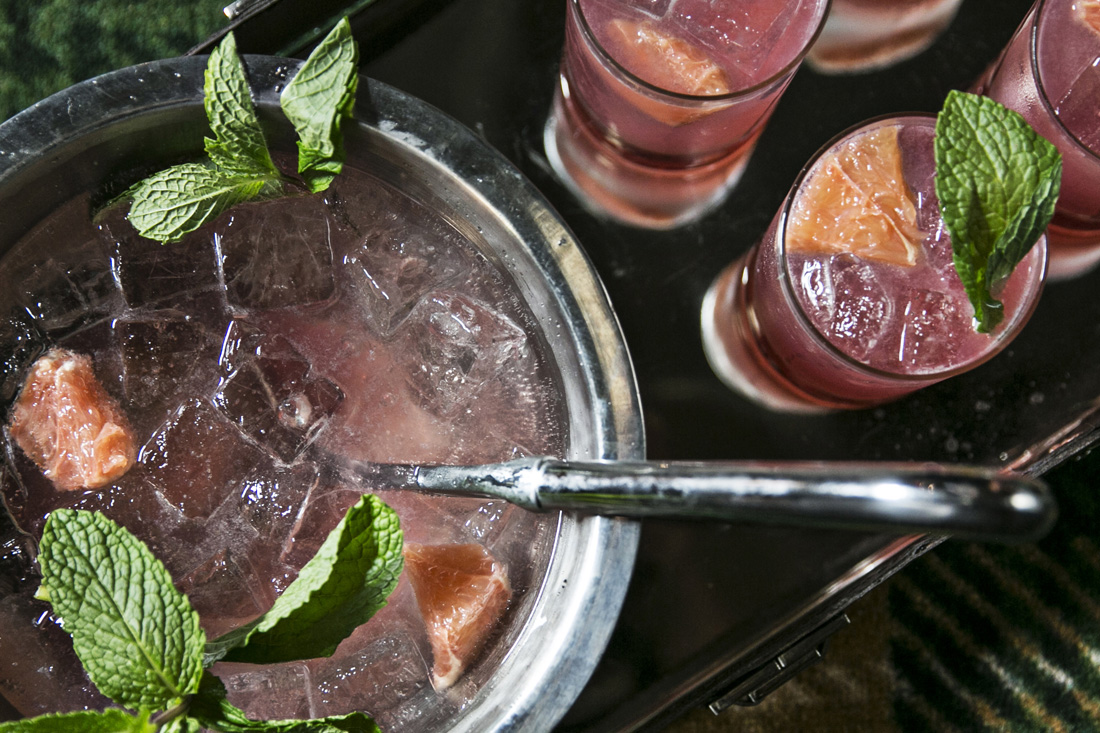 THE AGE-OLD, SHAREABLE BEVERAGE IS HAVING A NEW MOMENT
In terms of party drinks, punch stands on its own as the quintessential shareable beverage. Finding a role in your grandmother's heyday and at your own college frat parties, punch had—and still has—a definitive place as a social beverage.
According to David Wondrich's book Punch: The Delights and Dangers of the Flowing Bowl, the drink's roots go back to the 1600s when English sailors turned to crafting it out of local Indian herbs when their beer spoiled. The Sanskrit translation of punch, or "pañc," is five, which at its most basic is the number of ingredients needed in a punch—alcohol, sugar, lemon, water and spices.
While bartenders and party-goers have given the drink their own spin over the centuries, it hasn't strayed far from its original five ingredients—though our idea of it today most often includes one or more fruit juices. Lately, mixologists across the country have re-embraced the age-old mixture, using most commonly rum, gin, bourbon or Champagne to propel it back into the spotlight.
At Buckhead's The Painted Pin, a cocktail-driven bowling alley, punch bowls take the place of beer pitchers. "We wanted a cocktail list that reflected a sense of timelessness that would work year-round," says Trip Sandifer, the Pin's bar manager and corporate bar manager at Atlanta restaurant and entertainment group, Painted Hospitality. Visitors can order this citrus-infused bevvie by the glass or by the bowl (the mint-, lemon- and grapefruit garnished stainless steel bowl comes with cups and serves four to five people).
"We batch all of our punches in advance and add the citrus to order," Sandifer says. He suggests employing this strategy when you make the concoction at home as well. "Think in terms of balance. Punch isn't a cocktail. It shouldn't be too boozy to drink; you should be able to drink a lot of it [hence, the bowl]. And think about seasonal fruits when you're garnishing."
While the punches at The Painted Pin may stray from the stuff Charles Dickens (rumored to be a big fan of punch) sipped in the 1800s, it still follows the classic style. "Our punches have an element of complexity," says Sandifer, "but a lot of that derives from the oleo saccharum, an invaluable ingredient for punches." (See recipe for the citrusy simple syrup.)
The Painted Pin
737 Miami Circle N.E.
Atlanta 30324
404.814.8736
thepaintedpin.com
Painted Pin's Gin Punch
RECIPE BY TRIP SANDIFER
FOR THE OLEO SACCHARUM: Peel two grapefruits and two lemons. Save peels, and reserve fruit for another use. Add 1 pound of sugar to the peels, and knead for a few minutes to start the extraction. Leave out overnight, covered, at room temperature. The next day, much of the mix will have liquefied. Add 1 pound of boiling water (approximately 3 liters), and stir to dissolve. Strain out the peels, and reserve the syrup. Let cool. Measure the syrup and add an equal amount of gin and an equal amount of water (1 to 1 to 1 mixture). You may make this mixture up to a week in advance.
TO MAKE THE PUNCH: Add 3 parts of the mix to 2 parts champagne and 1/2 part lemon juice. Garnish with mint, triangles of grapefruit and lemon wheels. For a large bowl, use a large ice block.
---
Fill Your Punch Card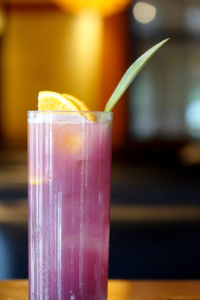 In addition to The Painted Pin, stop by these local spots for some flavorful punches.
South City Kitchen Vinings serves a tropical Caribbean Punch with coconut rum, lemon, pineapple juice and pomegranate syrup.
South City Kitchen Vinings
1675 Cumberland Parkway S.E.
Smyrna 30080
770.435.0700
vinings.southcitykitchen.com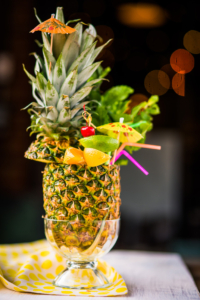 Tupelo Honey Cafe offers a dangerously sippable Pineapple Tiki Bomb with Bacardi Dragon Berry rum, triple sec and fresh fruit juices. It's served in a cored pineapple garnished with cocktail umbrellas and silly straws.
Tupelo Honey Cafe
4600 Roswell Road
Building C, Suite 110
Sandy Springs 30342
404.649.6334
tupelohoneycafe.com
STORY: Kelly Jordan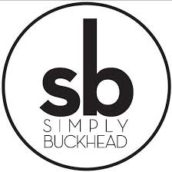 SimplyBuckhead
Simply Buckhead is an upscale lifestyle magazine focused on the best and brightest individuals, businesses and events in Buckhead, Brookhaven, Sandy Springs, Dunwoody and Chamblee. With a commitment to journalistic excellence, the magazine serves as the authority on who to know, what to do and where to go in the community, and its surroundings.