Grant supports grief group.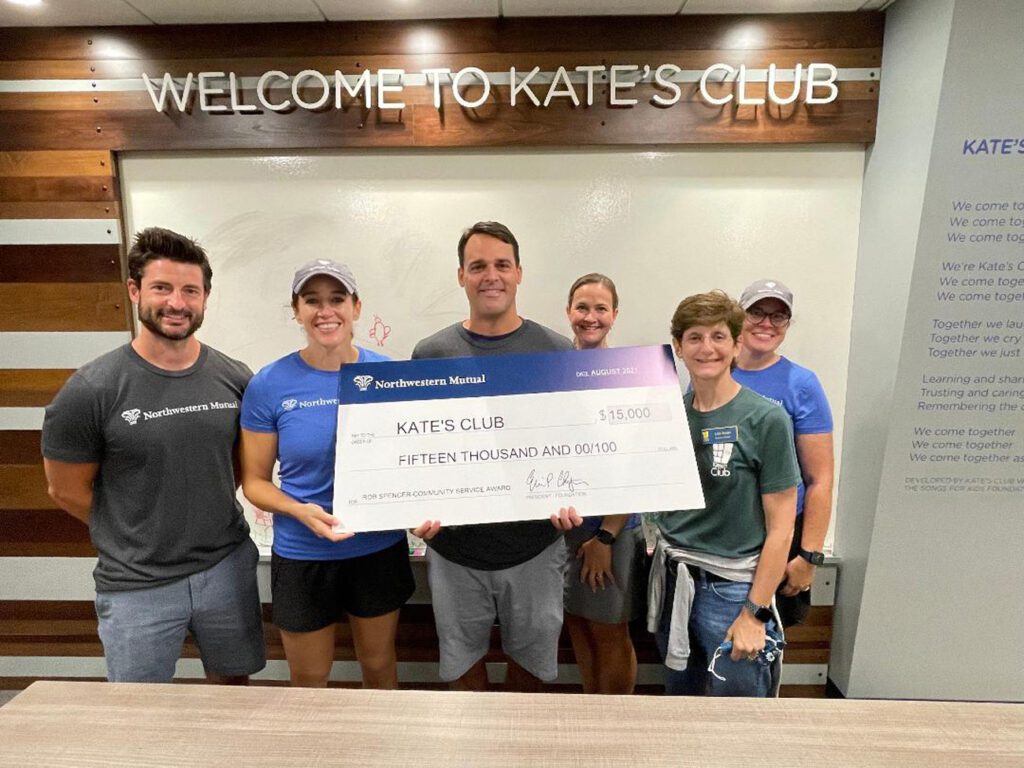 Northwestern Mutual wealth management advisor Robert Spencer received one of 16 company-wide awards for his service to Kate's Club, an organization that provides therapeutic and recreational programming to the one in 13 Georgia children and teens who have experienced the loss of a loved one. As part of his award, Spencer presented the organization with a $15,000 dollar grant.
"The award means a lot to me," says Spencer, who is chair of the club's board of directors. "I'm happy that a company as large as Northwestern makes an impact on local nonprofits."
Serving kids during the pandemic proved a challenge, but prior to the lockdown the organization had begun testing virtual programming to see what worked. As a result, the club was able to quickly transition to a remote community via Zoom to continue offering support groups with Buddy Volunteers. Fifteen percent have lost loved ones to COVID-19.
Programming is currently hybrid, offering both in-person therapeutic activities at Kate's Club in Brookhaven, as well as virtually.
Spencer got involved in Kate's Club 17 years ago after the death of his father. "The mission resonated with me and my wife, Kathryn. Today, it seems more relevant than ever before."
In addition to their financial support, the Spencers are hands-on and visit Camp Good Mourning, attend Clubhouse Days and participate in the Memory Walks.
"Robert thinks strategically about our future and works incredibly hard to ensure our success," says Lisa Aman, executive director of Kate's Club. "I am thrilled that Northwestern Mutual has recognized his long-term contribution to our community."
For more information, visit katesclub.org.
Mickey Goodman
Award-winning Ghostwriter, Journalist, Content Creator.