MILES FOR MILITARY RESOURCES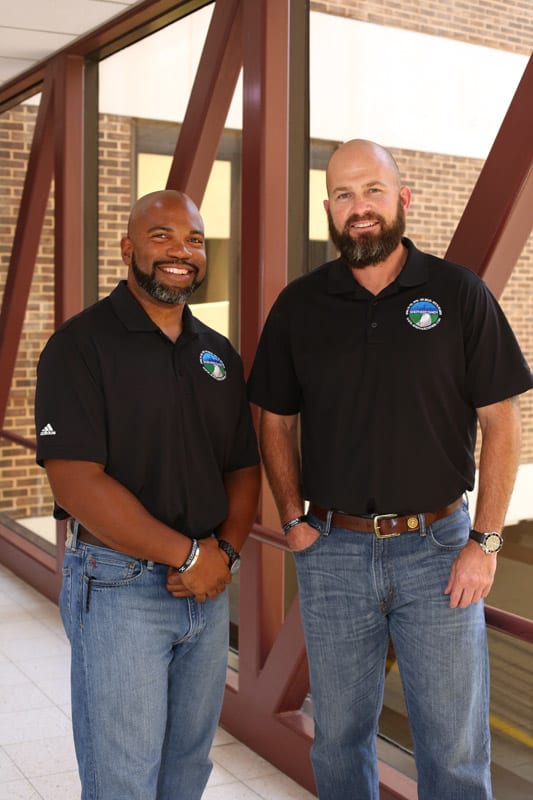 Too often, men and women in our military are hailed as heroes while serving overseas, only to return home feeling lost and with little support. It's a problem that Travis Ellis, a civilian who operates a mobile fueling service out of Marietta, is doing his part to fix.
In 2014, as the chair of a military focused leadership program through the Cobb County Chamber of Commerce, Ellis, whose beloved grandfather, Charles Burnett, was a World War II veteran, escorted a group of business and community leaders to Buckhead's Shepherd Center for an introduction to its SHARE Military Initiative, which provides resources and treatment to service men and women who suffer from Post Traumatic Stress Disorder (PTSD) and Traumatic Brain Injuries (TBI). Feeling inspired by his visit, Ellis decided it was time to act.
That same year, he founded a group called the Shepherd's Men, made up of himself and a close circle of friends comprised of active Marines and veterans. For six days that May, the 10 men ran 684 miles—starting at Shepherd Center and ending at the United States Marine Corps War Memorial in Arlington, Virginia—to raise $100,000 for the SHARE program. The run resonated with civilians and military supporters alike, and the men upped the ante in 2015, completing an eight-day, 911-mile run in April that began at Ground Zero in Manhattan and ended back home in Atlanta. This year's goal: $250,000. "If you're going to ask someone for money, you need to have a little equity as well, in what you're raising money for, and this was just our way of having skin in the game," says Ellis of the grueling run. "We didn't want to do anything that would be easy on ourselves physically because, if you're going to commit yourselves to doing this, you need to be committed through the training and through the hard days."
This time, the days were made harder by 22-pound flak jackets the Shepherd's Men wore to symbolize the 22 veterans who take their lives in our country each day because of immense pain, psychological suffering and a number of other issues. But that's not to say the Shepherd's Men didn't receive support along the way. In smaller towns, like Lynchburg, Virginia; Gastonia, North Carolina; and Athens, Georgia, supporters lined the streets, and strangers offered up everything from warm meals to hotel rooms for the men, who vowed to not spend a single penny of the run's proceeds to make the trip more comfortable for themselves. As for those proceeds? The 13-man team exceeded this year's $250,000 goal, and is already planning next year's, which promises to be even bigger.
"That goal funds the program for two-plus full months," Ellis says. "SHARE is exclusively donor funded, so, without support, the program potentially goes away, and we owe our veterans more than that."
FIND OUT MORE:
Want to know more, meet the team, or make a donation?
Shepherd Center shepherd.org
Shepherd's Men shepherdsmen.com
STORY: Lindsay Lambert Day PHOTOS: Sara Hanna
SimplyBuckhead
Simply Buckhead is an upscale lifestyle magazine focused on the best and brightest individuals, businesses and events in Buckhead, Brookhaven, Sandy Springs, Dunwoody and Chamblee. With a commitment to journalistic excellence, the magazine serves as the authority on who to know, what to do and where to go in the community, and its surroundings.